Currently viewing the tag: "Virginia"
Perriello may actually win this. Yes, about half the Virginia Dem electorate is undecided, but Northam has a ton of establishment backing and he can't even manage a modest lead in the early going. It's not great that neither are terribly well-known, but it's a much bigger problem for the guy who's the second-highest ranking official in the state than it is for the guy who actually is running as an underdog. Perhaps this poll will shake things up a bit in terms of the establishment support, which it should. There's no need to settle here. Perriello is someone who could conceivably be on a national ticket in three years, and who could help relaunch the party given Virginia's proximity to DC. One of the many problems with the culture of the Democratic Party is that it doesn't develop prospects like it used to, i.e. running men in their 60s and 70s for the Senate because they don't have anybody younger who is promising. Perriello is someone who could be a prospect for Senate or the White House for some time to come if he wins. It seems like gross political malpractice to toss that aside, particularly since Northam doesn't seem to really have a base or much public support.
Could someone explain to me why Virginia Democrats have chosen to settle for a Bush-voting insider who almost left the party in 2009? Virginia is going to be the most consequential election this year. New Jersey is a lay-up given partisan lean, off-year turnout dynamics, and the hollowed-out remnants of Chris Christie's career. Given Trump's plans for the federal bureaucracy, there's a chance for big gains to be had in Virginia legislatively, possibly even a flood if it's bad enough to overpower the gerrymander. And the state has in recent years been one Democrats can rely on for (narrow) statewide wins, including 2006. I'm sure that Ralph Northam has made all the proper assurances and may well govern like an acceptable Democrat, but why take the risk? Someone who in recent times can't make up their minds between the two parties is either an ignoramus or an opportunist. Period.
I'm going to chip in a couple bucks to help Tom Perriello's gubernatorial campaign in Virginia and you should consider it too. Why? It's something of a story because Democrats have already largely decided to unite behind a candidate, Ralph Northam. Who is he? Only a guy who considered switching parties and becoming a Republican—in 2009, and someone who has described himself as economically conservative. Northam fits the profile perfectly of the failed Democratic candidate type of recent years, the bland pol who's going to talk a lot about stuff like "bipartisan problem solving" even though the past two election cycles strongly indicate that this Clinton-era message fails to win anymore.* Democrats of this type, from Katie McGinty to Ted Strickland to Patrick Murphy to Evan Bayh (perhaps the ultimate exemplar of this style) lost badly last year. I get the feeling that Northam will go on the attack relentlessly against the Republican and never bother to develop much of a positive case for himself, to find any sort of compelling story to tell, and lose much in the way that Creigh Deeds did in 2011. Perhaps I'm wrong about the guy, and perhaps the off-year out-party dynamics will favor him such that it won't matter. I don't know. But Perriello exemplifies the opposite of this type of politics, and given the disasters associated with the long past its sell-by date Bayh-esian style of politics in recent years, I'd rather take that out for a spin. Perhaps it's a higher risk (though, again, bipartisan problem solvers lost a lot last year and in 2014), but the reward is much greater. He's no messiah but his main downside–military hawkishness–is irrelevant to this particular post. And while resume is a little thin–a single Congressional term and a stint with the State Department–the flip side of that is that he's young (42) in a party that is noticeably lacking youth in its political leaders. Plus if he wins and does a decent job, it is a job that could lead to something bigger given Virginia's proximity to the D.C. media market. I'm simply past arguments about who the safe choice is anymore. Mainly because too many safe choices lost winnable races during the Obama era.
Story here. The only question remaining is whether same-sex marriage bans have weeks or months left to survive. I'm going with weeks.
Been awhile:
Interesting post by Ed Kilgore rounding up some of the possible side effects of filibuster reform. Also worth noting: the Administration will finally be able to do something on housing with a full-time FHFA Director. A lack of work on this front was a big reason for the C+ recovery we've had, but in this case the problem was with an interim director who rejected everything the Administration had to offer. Different story now.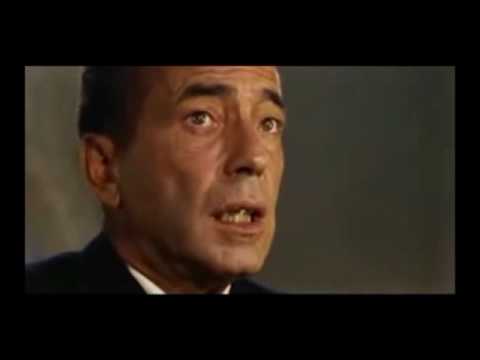 Apparently Ken "Cooch" Cuccinelli wanted to pull a Queeg on his boss:
As the possibility of a federal indictment swirled around scandal-plagued Virginia Gov. Bob McDonnell this summer, Republican gubernatorial candidate Ken Cuccinelli was planning a "dramatic" break from the sitting governor in which he would use the Virginia state Constitution to try to remove McDonnell from office, a prominent state political analyst reported Thursday.
A brief perusal of today's punditry reveals an even more facile acceptance of Republican spin than usual, a true accomplishment. Alec MacGillis shows just how silly it is to argue that MacAuliffe underperforming the polls in Virginia is a "defeat" for Obamacare–this is exactly the spin that losing Republicans want, but in substantive terms it's simply not true. But in general, aside from the inexplicable Chris Christie romp in New Jersey (let's not forget that, narratives and pageantry aside, he's still a terrible governor who is going nowhere nationally), it was not so bad a night for progressives in many ways. Let's take this categorically:
Read more on 2013 Elections: Wins for Women, the Environment, Labor, People Who Want Healthcare…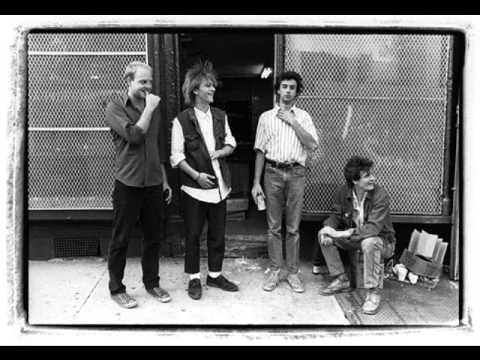 It's a tradition, after all:
Virginia: Not a whole lot of suspense over Governor/Lt. Governor, which is what you get when you have punchlines running for the posts. I'll predict a clean Democrat sweep, with Mark Herring winning the only contested post (Attorney General) by a small but solid margin, 3-4% or so. Despite the small margin Herring has had the toughest race and a victory would be the most impressive of the bunch. This is definitely something you should root for: despite what undoubtedly will be a sound, landslide victory over E.W. "My initials are also how people react to me" Jackson, informed people tell me that imminent Lt. Gov Ralph Northam's campaign has been pretty lame, he just got lucky with a hopeless competitor. Having him be "next in line" would be a very, very bad thing. True fact: a Democrat sweep would mean every statewide elected office would be held by Democrats, something that hasn't happened since the Dixiecrat days and therefore has no modern precedent. Another true fact (and another reason to hope that Herring wins the AG slot): if this occurs, the GOP would be for all intents and purposes utterly trashed in VA for some time to come. Gov. Bob McDonnell is done, Democrats are poised to make gains in the state legislature, and the current ticket is just about to get stomped. A real opportunity to turn a very recently red state into a light blue state a la Colorado, if T-Mac and the rest seize the opportunity and prove adept at governing.