Currently viewing the tag: "UK Politics"
I get why a lot of people thought Theresa May was a competent politician, superficially speaking. It's the same reason why (in memory of Roger Moore) a lot of people thought The Spy Who Loved Me was one of the best Bond films, which it isn't. It's okay, but it just came at exactly the right time, hitting all the requisite points after a lot of bleh. May cut exactly the opposite profile of David Cameron (i.e. an all-style, little-substance press-hound) right after he imploded, so I can understand why people thought the opposite approach would get the opposite results. But having a different style doesn't automatically mean that you're competent. Still highly improbable that Corbyn wins, but these days you never know.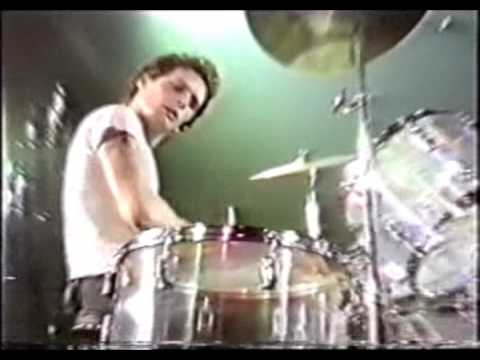 The Adverts were part of the initial wave of British punk, part of the same scene as The Sex Pistols, The Clash, Buzzcocks, etc. They're not as well-known and as a result they're definitely underappreciated. The Great British Mistake is one of their best songs, and though the title is good for a laugh in our present context, keep in mind this was written in 1977: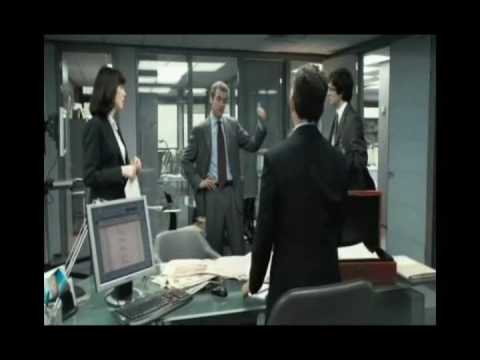 I'm not a particularly huge fan of Theresa May, the current UK Prime Minister, for a number of reasons. That being said, she has the thankless job of negotiating the UK's exit from the EU, which is to say that her job is to shred the extremely favorable current arrangement her country has with the EU and figure out a new one in an environment where the remaining EU states have the ability and will to make the new deal as unfavorable to Britain as possible. Stupid as it is, it is the job she signed on for and it's not going to be easy, so finding any possible source of leverage is going to be essential. Unfortunately, the one significant source of leverage seems to be throwing in with Team Trump and securing a UK-US trade deal right off the bat. And the corollary of that is that May is destined to become a Trump dignity wraith for as long as they're both in office. Case in point: May was informed of the Trump de facto Muslim travel ban in advance. You can certainly argue that May's hands are tied thanks to Brexit, that she desperately needs a deal from these folks, that she holds none of the cards, that speaking out publicly would hurt her country even more than it already will be, that as someone with Trump's ear a private word might carry more weight. This may all be true. But the humiliation for May has merely begun: given that pertinent US cabinet departments reportedly figured out what was happening with the ban when it was happening, you have to wonder why May got this info in advance. We know how Trump treats people that he has leverage over. Was it done to implicate her or to force her silence on the issue? As a favor for being one of the few world leaders able to stomach being in the same room as Trump, or to embarrass her right after her literal embrace of him? Who knows. It's not playing well for her is all I'm saying. As much as the Trump/Bannon geopolitical vision necessitates a US-UK trade deal as part of their vision to break up the EU, the UK needs it much more, and until it's ratified she's going to have to squirm to avoid being pinned down on every horrible thing Trump says and does, no doubt earning unflattering comparisons to Tony Blair in his courting of George W. Bush all the way. Admittedly, May has the excuse that she's trying to secure a real benefit for her country, while Blair had no reason to do what he did. Regardless, it's going to be excruciatingly hilarious, beginning with that upcoming state visit.
In 1997, Tony Blair won the sort of victory that few politicians ever do: a landslide election win, near-North Korean personal approval levels, and a completely disorganized and hopeless opposition. Almost no obstacles to fundamentally remaking British government and society presented themselves. His failure to do just that is explored deeply by Bower's book, and it argues that Blair (and New Labour in general) simply weren't up to the task. Blair's incredible belief in himself, his distaste for introspection or reflection and his tendency toward an oversimplified and moralistic view of matters continually lead him awry, and his "big picture" thinking led him to avoid crucial details that invariably snowballed into major crises, such as his Brexit-precipitating immigration rules. (Incidentally, when you consider these traits of his personality, the "inexplicable" friendship with George W. Bush becomes a lot more comprehensible–they're deeply similar people.)
Read more on I Read Broken Vows: Tony Blair The Tragedy Of Power by Tom Blair…
I'm currently reading Broken Vows: Tony Blair, The Tragedy Of Power by Tom Bower. Verdict so far: there's definitely a slant to it that gets annoying at times, but it compellingly argues that New Labour and Tony Blair himself were fatally compromised on a conceptual level, sales pitches in search of a product. The book links many of Blair's failings to his lack of knowledge of history and governance, as well as to his disinterest in many areas of policy and in the details of policy implementation. He wasn't a forceful leader in many respects and wasn't much of a judge of ability. To my mind, he comes across as not particularly smart or sophisticated, bleating ever on about "modernizing" every aspect of Britain without realizing that the term has no inherent meaning and was merely an indirect way of calling the Tories old, and blaming civil servants for the conceptual muddle of his own thinking. It's a highly readable book, though one that relies upon a fairly high level of knowledge of British governmental structures that goes over my head on occasion. It's particularly good on getting into all that war business, though. I liked this part about Admiral Mike Boyce, the UK equivalent to the Chairman of the Joint Chiefs at the time of Iraq, with whom Blair had a very strained relationship. The level of insight here is astonishing:
We can stipulate that Jeremy Corbyn is essentially right that it's pointless for Britain to maintain nuclear weapons–the country could fit under the US's nuclear umbrella, and it's more about elites not wanting to not have nuclear weapons and fall out of that club (and have yet another sign of military decline after five straight decades of such). But leading is about smoothing out differences and finding common ground, and Corbyn would rather be right than pick his battles, and would divide his party on a low-salience issue just to make a point. That's not good.
I remember a time when David Cameron was a pretty popular figure among American liberals–roughly the timespan from the Republican Primaries of 2008 until 2010, when the true intent of his thing became apparent. Lots of liberals looked forward to a time when ostentatious moderation would be the Republican Party's calling card, though many (myself included) had the hubris to think it would start right away after Obama won. It might seem like a stupid statement, but if David Cameron had been a different person, he might have been great–if his role had been filled with someone with substance, rather than a phony pragmatist and an ideologue who only cared about abstractions, who knows how much good he could have done? What positive impact he may have had on conservative parties across the world? Clearly, our mistake was assuming a career marketer had any substance.
This article (via Larison) makes for a good read as to why the EU has so few defenders, but I don't quite agree with this:
All of which raises the question: what it is about the EU that does appeal to its supporters? But that question misses the point. This is not black magic – there is no secret subtext that only EU initiates can decipher. There really is nothing appealing about the EU. As a pragmatic, political arrangement, which has done terrible damage to whole nations, it is steadfastly rebarbative. Its supporters cannot be attracted to it. They see its flaws, the way it treats people, its flight from accountability. So, no, they're not attracted to the EU – they're repelled towards it, repelled by the sight of ordinary people being able to determine their political future, by the spectre of the democratic will, in all its grubby uncontrollability and aspiration. It is fear of people, not love of the EU, that makes Remainers' hearts beat that little bit faster.
Certainly, the EU seems to place things over democracy in its goals. But the idea that there's simply no reason for the EU's existence other than some romanticizing about the European dream is nonsense. There's a reason why it exists, a very good reason, though admittedly not one that makes politicians feel good about talking about it in such terms: money.