Currently viewing the tag: "Torture"
Is there anything out there anymore that will somehow manage to shock our collective conscience again?
Physicians for Human Rights has just released a new report on the American way of torture. It sees real signs of illegal experimentation on imprisoned human suspects to refine torture techniques – a war crime. This is not exactly a surprise: Part of any torture regime is research into how torture techniques work, in order to refine them and to avoid accidentally killing victims (always embarrassing). The Nazis did this, as did the Khmer Rouge – and the Bush-Cheney administration followed this inevitable pattern, as every torture regime must.
Read more on What a Surprise: We Performed Illegal Medical Experiments On Detainees…
I am just so royally pissed off about the Office of Professional Responsibility's granting of a get-out-of-disbarment-free card for the Torture Lawyers that I can't even write a cogent post on it.
But I can pass this along, which is an excerpt from an OPR investigator interview with one of the authors of the Torture Memos:
Read more on Yoo: President Can Order The Extermination of a Civilian Village…
From the blog of Saint Megan, covering up torture is really really bad, and Republicans are not "ready to lead":
I usually do not swear on this blog. But all I can think of is a quote from PJ O'Rourke on seeing young kids shot by the IDF: "This is bullshit. This is barbarism." This is not how a decent country acts, which is presumably why we lied about it.
Read more on Something Saint Megan and I Can Agree On: Republicans Not Ready To Lead…
Gherald's new BFF appears to get a torture boner along with his Republican compatriots in Congress:
State Senator Scott Brown, the Republican candidate for US Senate, endorsed yesterday the use of enhanced interrogation techniques – including the practice of simulated drowning known as waterboarding – in questioning terror suspects.
Nice guy you picked to support, G.
Read more on Mass. Senate Candidate Scott Brown Hearts Torture…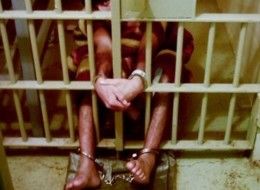 This was done in all of our names and we should all, individually, be deeply and profoundly ashamed:
We were receiving CIA intelligence. MI-6 and the CIA share all their intelligence. So I was getting all the CIA intelligence on Uzbekistan and it was saying that detainees had confessed to membership in al-Qaeda and being in training camps in Afghanistan and to meeting Osama bin Laden. One way and another I was piecing together the fact that the CIA material came from the Uzbek torture sessions.

I didn't want to make a fool of myself so I sent my deputy, a lady called Karen Moran, to see the CIA head of station and say to him, "My ambassador is worried your intelligence might be coming from torture. Is there anything he's missing?"

She reported back to me that the CIA head of station said, "Yes, it probably is coming from torture, but we don't see that as a problem in the context of the war on terror."

In addition to which I learned that CIA were actually flying people to Uzbekistan in order to be tortured. I should be quite clear that I knew for certain and reported back to London that people were being handed over by the CIA to the Uzbek intelligence services and were being subjected to the most horrible tortures.

I didn't realize that they weren't Uzbek. I presumed simply that these were Uzbek people who had been captured elsewhere and were being sent in.

I now know from things I've learned subsequently, including the facts that the Council of Europe parliamentary inquiry into extraordinary rendition found that 90 percent of all the flights that called at the secret prison in Poland run by the CIA as a torture center for extraordinary rendition, 90 percent of those flights next went straight on to Tashkent [the capital of Uzbekistan].
via Sully
Who wants to take bets on whether we'll see any of this in the mainstream TV media anytime soon?
Read more on Former British Ambassador Reveals How Bush Transported People For Torture…
Here a prisoner describing how he was treated while in the custody of the Taliban:
They vowed to follow the tenets of Islam that mandate the good treatment of prisoners. In my case, they unquestionably did. They gave me bottled water, let me walk in a small yard each day and never beat me.
Read more on Under Bush/Cheney, We Treated Prisoners Worse Than The Taliban…
I've noticed that the issue of all that pesky torture we did over the last 6+ years has been pretty quiet as of late. I just wanted to re-post something I put up a while back to emphasize what kind of a strange bizzaro world we're living in right now.
Add this to the vast library of rank hypocrisy to greet us from the right. Go back in the way-back machine and remember the days of Abu Ghraib. Here was Bush speaking in an interview on al-Arabiya after the horrors were revealed:
Read more on Bush: Dictatorships Don't Investigate Torture. We Will….