Currently viewing the tag: "Terrorism"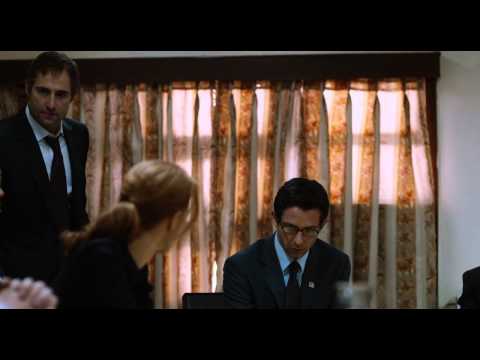 I unfortunately just watched it like a month ago, so it's a little soon to revisit, but there really isn't a better thing out there to grasp how 9/11 changed America than Zero Dark Thirty. Definitely it would be in my top five of the decade.
Something that always seems to get lost in the nonstop panicking over all the terrorism going on right now:  There was a lot more terrorism happening back in the day.
I'm sure CNN bears a lot of the blame.  But also social media and the ability of people to watch horrific videos online.  Terrorism was viewed as a serious law and order issue before 9/11 but it wasn't an "existential threat" to western civilization.
Read more on No, The Evil Terrorist Supervillains Aren't An Existential Threat…
New poll shows Trump getting his gaudiest numbers yet. This was predictable, and predicted: Trump is very well trusted by Republicans on these issues, moreso than Rubio and the others. And unlike Rubio, who understands that there are some limitations he has to follow to keep him electable with the general electorate (and that he has an interest in preserving the reputation of the party he wants to lead), Trump has no limits and doesn't worry about going too far. So while this could be a moment for Rubio to shine, there's Trump, advocating for frankly fascist measures to be taken against a suspect class. Rubio cannot top that, cannot match it, without seriously harming his reputation as a serious person. I guess the thinking is that "the base" will recognize that Trump is just insane on these issues, and that they need Rubio. Instead, the opposite is happening.

Further to Lev's post, even though I know there are always deeper depths of depravity to which Republicans will inevitably sink, sometimes I really do get blindsided by how much worse it's gotten:
Read more on Why Not Just Tattoo A Crescent On Their Foreheads?…
One of the worst things about terror attacks now–aside, obviously, from the deaths and suffering they cause directly, and the upheaval–is that we get a few days or even weeks of wingnuts saying that this vindicates them on everything, and far too many people just sort of going along with them. I like this as a start. It seems absurd to me why Democrats should just accept that they need to take some punishment when there's a terror attack–even if there's no conceivable way they could plausibly be blamed for it–and wait it out. The electorate doesn't hand out civility bonuses–quite the opposite in fact, if it's still even on their mind in a month. Call out the cheap xenophobia of the refugee "pause". Call out the triple-bank shot of using a terror attack in another country as just another attempt to bash a president they hate, with logic that makes even less than the usual no sense. If leaders don't act petrified, the public may well decide not to be. Most likely there's no long-term cost, and maybe it makes lefties like me a little proud to be part of this party. Obama himself has got the right idea. But you know it won't happen. The Democratic officeholder is never more comfortable than when he/she is in a defensive crouch, even when there's no need to be. It's the Way of Braley. There are times when I think just dumping them all and starting over may not be the worst idea. Or at least the worst of the worst.
I shit you not:
This afternoon, the TSA published an announcement stating that passengers boarding flights to the US from "certain overseas airports" (the specific airports go unnamed) will first need to prove that "all electronic devices" they've packed can be powered up. No power? No flight — at least not while you're carrying that dead device.
Security Theater just keeps getting worse and worse.
Read more on Cell Phone Dead? Some Foreign Travelers Will Be Denied Boarding….