Currently viewing the tag: "Stupidity"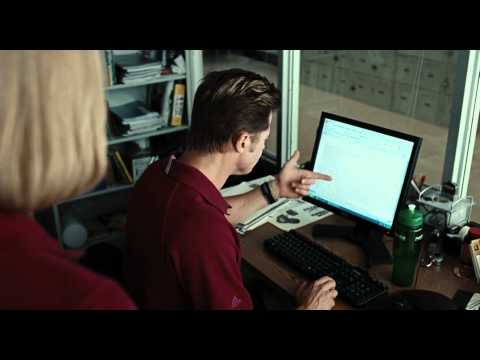 My wife and I were having a discussion on dumb characters in fiction a few days ago, brought on by our mutual love for Brad Pitt's lovable dope from Burn After Reading. I actually think it's incredibly difficult to write a great dumb character. Most of the time this is done it's an average-to-smart person just limiting their own intelligence, which produces an unconvincing result. The real key IMO is creating a character that is unaware of their limitations, who thinks that they're average or even smart, someone to whom the idea of participating in a political intrigue wouldn't seem utterly absurd. My other personal favorites in this respect are Beavis and Butt-head, which is such smart dumb comedy that it fooled a huge number of people into confusing the intelligence of its characters for the intelligence of the content.
I'd like to make a note about anti-Americanism with a broader point. I've been to 16 countries in my life. Most Americans never visit a foreign country, and I think many of them are afraid to–they may think that foreigners just can't wait to start lecturing Americans on all the things they're doing wrong, and make them feel stupid. I've personally never encountered this. Probably the most extreme it got was when a Brazilian woman in a hotel lobby asked where I was from, and made what could be most aggressively described as a mildly sour face when I responded. This was during the interregnum after Trump's election win but while Obama was still in office. I shrugged and that was it, and we went about our business. And this is compounded many times over by people I've encountered who were total Americaphiles, super-happy to see me and eager to ask learn about the US. I'm sure that a lot of foreign people I've encountered have issues with American foreign policy and dislike aspects of our country, but frankly I think most of them realize that when it comes to foreign policy in particular, it's largely lobbyists and an elite bipartisan war clique that makes those decisions, and not the American people in any sort of meaningful way. They do tend to know more about American politics than we do about theirs.
Please tell me if this is too elitist and simplistic but I think I've got the thinking behind being a Trump supporter distilled down pretty well.
Trump Voter:
Undeserving people are getting stuff they don't deserve.  I should be getting that stuff, or at least more of it than those undeserving people.
How do you deal with stupidity this severe?
The Trump backers I sampled at random all thought the election could be stolen… Connie Jagger reasoned that a Trump defeat would necessarily mean a stolen election because Trump's crowds are bigger than Clinton's.
As I and others have opined, Trump really doesn't want to be bothered with the job of governing the country.  One of the most plausible exit strategies is for him to consciously throw the election and cast himself as a wronged martyr in the eyes of his diehard supporters.  In his eyes, Trump can't fail, he can only be cheated, or treated "unfairly".
This guy is N-U-T-S:
Now we are told that the great debate is about who gets to use which bathroom. This is a distraction from our real problems. Who cares?

Instead of going to Mars, we invaded the Middle East … It's time to end the era of stupid wars and rebuild our country.
I
n days past, Republicans did a pretty good job of semi-privately nurturing the angry, paranoid septuagenarian wing of the party but yet coming off in public like all they do is find grandpa's musings just so adorable.
I've smelled some nasty brain-excrement from Rich Lowry before, but this dump really takes the cowpie:
[Trump's] proposed Muslim ban is a mistake. It communicates a hostility to all Muslims and, besides, is unworkable.