Currently viewing the tag: "Stimulus"
All those popping sounds you've been hearing recently are Republican eyeballs after looking at current budget deficit projections.
A budget deficit that was more than 10 percent of GDP in 2009 is on track to be about half that this year. "The federal budget deficit is shrinking rapidly," writes Jan Hatzius, the chief economist of Goldman Sachs, in an April 10 report. Goldman estimates that in the first three months of 2013 the deficit was running at 4.5 percent of GDP, and they forecast a deficit of 3 percent of GDP or less in the 2015 fiscal year.
Read more on The Deficit Is Falling! The Deficit Is Falling!…
The Democrats' staggering inability to extol the inarguable virtues of the 2009 stimulus package is on my top-20 list of the worst instances of political malpractice in the 21st century.
Sometimes a graph really makes the entire argument for you.
Of the entire Obama economic team–perhaps even the entire White House staff–the two men who most embodied the sensibility of President Barack Obama were Timothy Geithner and Peter Orszag. As Obama's treasury secretary and budget director, respectively, they worked closely with Obama over the first two years of his administration and had an enormous impact on a wide variety of initiatives, routinely triumphing over their usual opponents, Larry Summers and Christina Romer. These four were by far the most consequential members of the initial economic team, with Orszag and Geithner ascendant. The two are nearly alter egos for Obama himself–laid-back, drama-free personalities, uber-technocratic, contemptuous of domestic partisan squabbles. Over the nearly two years they served together in the Administration, they worked in unison to shape the course of the Obama Era.
Read more on Book Review: The Escape Artists by Noam Scheiber…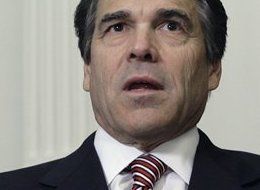 Just one more sheaf of evidence to stuff in the overflowing "whiny hypocrites who blubber constantly about federal meddling" file:
Turns out Texas was the state that depended the most on [funds from the federal stimulus bill] to plug nearly 97% of its shortfall for fiscal 2010, according to the National Conference of State Legislatures. Texas, which crafts a budget every two years, was facing a $6.6 billion shortfall for its 2010-2011 fiscal years. It plugged nearly all of that deficit with $6.4 billion in Recovery Act money, allowing it to leave its $9.1 billion rainy day fund untouched.
Yep, you read that correctly. God-fearing, gun-loving Texas used eeee-vil stimulus funds to plug 97% of its 2010-2011 budget shortfall. All this after possible secessionist Governor Rick Perry when on a big whinefest in the national media about how Texas could take of itself, thank you very much:
Read more on Guess Which State Used The Most Stimulus Money To Plug Its Budget Gaps…
A year ago, in one of my first guest posts here, I cited a Cato blog criticizing the stimulus' Cash for Clunkers program as one of the dumbest ever. Some objected to the critique–for instance the first commentator termed it "right wing whining" and asked for an automated way to skip reading my posts.
Unfortunately this week the data are in, and the predictions were correct. For those of us living in the world of reality-based economics, Cash for Clunkers is a classic government folly.
I've always been a fan of E.D. Kain. I discovered him over at The League of Ordinary Gentlemen and he now writes for my favoritest blog eva, Balloon Juice. He's one of the few remaining lights of sanity in the otherwise inky blackness of conservative thought these days.
Just to illustrate for you how neat I think he is, consider the fact that today he exposed me to a new idea that I had never come across . That so rarely happens! Check it out – very thought-provoking:
Read more on An Interesting Flavor to the Argument Over Helping State Finances…