Currently viewing the tag: "Star Trek"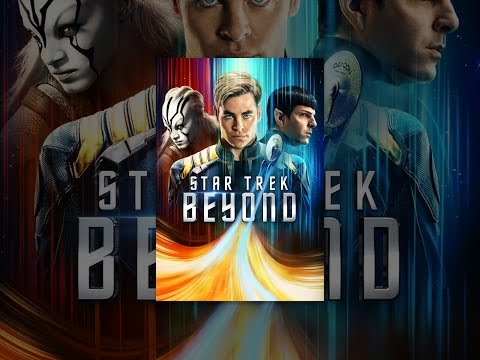 So I happened to rewatch Star Trek Beyond and found a few things that stuck out to me this time. The much greater focus on the team is a major shift from the two Abrams films, which were more in line with the Next Generation films in that they each focused on the same two characters and ignored the rest of the ensemble most of the time. (Ironically, the original series's movies were much more ensemble-focused, even though the show was pretty strongly focused on the two leads.) It's right that Kirk and Spock have the strongest emotional throughlines, and it's smart that they mirror each other, but everybody does contribute, and the ensemble is in some sense the theme of the movie. While everybody at first was like, "The guy who directed some The Fast And The Furious movies is going to fix Star Trek?!" those films do revolve around teamwork, diversity and fun, which are not terrible things to have associated with Star Trek (and were not especially in evidence in the prior Abrams movies). In any event Justin Lin's background is more varied than that (including Community among other things) and he actually likes Star Trek. What a concept.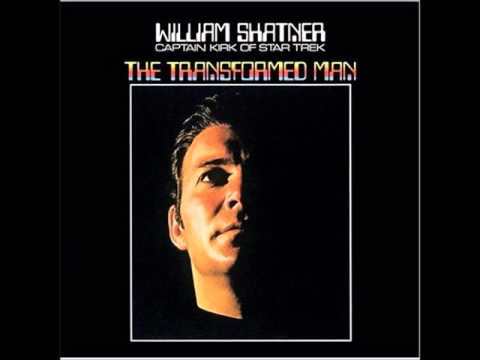 I guess I missed the official anniversary of the airing of the first episode of Star Trek. The usual busyness but it is a hell of a thing. It is pretty amazing that a show that barely limped to a third season fifty years ago has had such staying power, but of course it has evolved with the times:

I finally got around to seeing it–I will admit that for a number of reasons, it wasn't high on my list of things to do. But I'm here to say that this is actually a good movie, and you should watch it! Admittedly, Star Trek Beyond is a modern blockbuster and shares the look and feel of the prior films: there are just a few bits of excess and they really need to find a plot for these things other than "twisted villain who wants revenge." How many in a row of those have we had? But that aside, I feel like this is the first of the reboots to actually find strong character moments and to present us with themes that bear some relationship to what the franchise has stood for in the past. As opposed to the Abrams movies, which put all the emphasis on the plot, even though the plots were ridiculous nonsense. References to other Trek–and there are a number of them–were used better here, coming off as organic rather than as fan service. And the franchise's longstanding belief in overcoming differences and teamwork are well handled here. Amazing how much better a thing can be with writers who actually like it and a director who, at the very least, doesn't harbor a palpable distaste for key elements of it.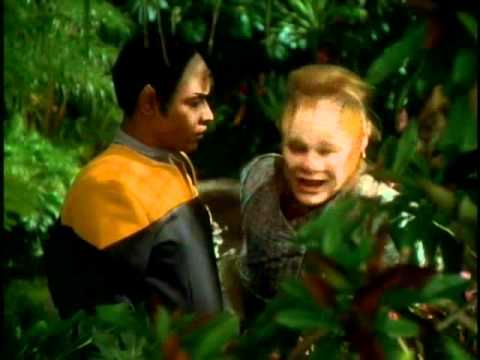 All we need to do is to Tuvix Trump and Carson, and suddenly, we'd have a Republican frontrunner!
Also, in case you're not familiar with Voyager, Captain Janeway commits cold-blooded murder at the end of this episode. It wouldn't be the last time.
www.youtube.com/watch?v=UZpTojhnKqM
If you're not listening to Trekabout, the weekly Star Trek podcast that tackles the entirety of the franchise, then you're missing out. It's sharp, entertaining and authoritative. They even went through the whole animated series, episode by episode! Nobody does that. Anyway, they've just finished The Next Generation, en route to the TNG movies. After doing some thinking, I've come to the conclusion that Generations truly is the worst movie of the entire franchise. Sure, Star Trek V: The Final Frontier is the consensus choice, but that's almost so-bad-it's-good in parts, and I find the protagonist's journey to be flawed but moving. That the protagonist is Sybok, not Kirk, and that the movie seems to be unaware of this is but one of the many problems with that film. And while Insurrection is dumb and is demonstrably on the wrong side of the moral argument and Nemesis is about as optimistic as season nine of Game Of Thrones might well be, Generations is a disaster on a mind-boggling scale.
Star Trek III: The Search For Spock (stream here): Wait, I thought all the odd-numbered movies sucked? Well, here's (the) one exception. The Search For Spock is a great movie, though it admittedly falls well short of perfection. Production design here is not all that great–the Genesis Planet is clearly just a soundstage, for one thing–and the acting is not nearly as uniformly strong as The Wrath of Khan. But the movie manages its share of powerful dramatic moments that you may well have forgotten about. It has what might be my favorite moment in all of Star Trek: Kirk, while stealing the Enterprise, gets a call from his pursuer on the faster Excelsior, to the effect of, "Kirk, if you do this, you'll never sit in the captain's chair again." This isn't overplayed but if you think about it, it's an enormously profound moment in Star Trek. This is Kirk's calling. It's his entire identity that he's giving up, basically on an off-chance to save his friend, and he knows it. He also doesn't hesitate. "Warp speed." There's a beauty to this, a depth of character that simply couldn't exist in the Abrams reboots–when Kirk sacrifices himself in Into Darkness it doesn't have a tenth of the same impact as this simple moment of sacrifice that is so subtle and underplayed relative to the enormous stakes to us, the audience. The cost of all those special effects and action setpieces, of the glib, mid-twentyteens character dynamics, is simple and powerful moments like these. The destruction of the Enterprise, the death of Kirk's son David, the ending which even makes the line, "If I hadn't [done it], the price would have been my soul," which is rather clunky as written, have a real impact: put simply, this is a powerhouse movie if you know and love these characters. If you don't love the movie, go ahead and revisit it. It's better than you remember.
Read more on Star Trek Movie/Episode Of The Month: The Search For Spock…
A new feature? Indeed yes, we'll give it a shot.
Star Trek Voyager: Mortal Coil (Season 4, Stream here). I figured I'd start with an obscure choice. After all, Voyager was never even remotely hip, and very rarely tried anything too dangerous (or interesting) with the Star Trek formula. But this episode is a definite exception from the show's most solid era, spanning the fourth and fifth seasons. Mortal Coil is a Neelix episode, which should be a further strike against it. But this is one of the rare times they used the character well–they kept trying to make him like Quark from Deep Space Nine, but the character always had too much of an edge to play that kind of role on the show, and this show makes great use of that edge for sure. In brief, this episode is just about the best exploration of faith and spirituality that Star Trek ever did, and might well be the best and most sympathetic treatment of atheism in the medium's history (this might have something to do with the small sample size as well, though). In brief, Neelix dies early in the episode, is revived, but rather than feeling fortunate or lucky, he's deeply angry about it, especially about having been "unnaturally" revived by Borg technology. In time we learn that the real reason he's angry is because the one thing that kept him going after his entire family died in war, and throughout his entire life in fact, was this spiritual belief in an afterlife where he'd see them all again. Now he's died and seen that there's no such thing, and the episode is unsparing as he veers from anger to deep depression, trying to figure out how to deal with the loss of something so central to how he saw the world. Shockingly, Chakotay's mystical religious thoughts do more harm than good, and he spirals downward. The ending nicely wraps up this story–ultimately, after all of this, you just have to go on living. Surprisingly sensitive and thoughtful for Voyager, or really for anything.
Since it appears to be a slow news day…
I do not intend to purchase Star Trek: The Next Generation on Blu-ray, I already bought the series on DVD and I'm not enough of an obsessive that I need to see the odd Ten-forward scene with vastly more lines of resolution. (Also, I am an Amazon Prime member, and the episodes are there for free in HD). However, I did spring for this, the Blu-ray of "The Best of Both Worlds" edited into a single production. I was actually quite happy when I watched it over the weekend–it looks just fantastic–though presenting it as one movie has two major drawbacks. The first is that it obliterates that killer cliffhanger moment after Riker says fire, though I didn't mind that as much as I thought I would. The bigger drawback is that the two halves don't really work together as a film.