Currently viewing the tag: "Silliness"
It's both completely ridiculous and completely unsurprising that former Gov. Arnold Schwarzenegger thinks he will be our next president. There are so many levels of insanity and delusion here that it's difficult to map every single one, but here's a basic list:
Checking in with politics here in the Golden State, the basic situation for next year's governor's race is that Jerry Brown is going to ice whoever Republicans manage to scare up to oppose him. Not only has the state become impossible territory for a Republican (due to some extent to a variation of heighten-the-contradictions that the state GOP played with Ahnuld, which clearly worked out for them), but Brown has been a genuinely good manager and has a number of solid accomplishments to his name. Ideologically suspect as always, but damn if he hasn't been effective. I don't know if you could say he "fixed" the state, but he has engineered a pretty remarkable turnaround, and he'll win in a landslide in 2014. And should wind up being the longest-serving governor ever in CA history, a record that can no longer even be challenged.
Read more on Hey, The Hispanics Loved Pete Wilson, didn't they?…
Slate's John Dickerson all but declares Obama's budget strategy to be triangulation:
The Obama strategy relies on theater. There is nothing substantively new about Obama's budget plan. He has offered versions of the same plan privately to Republican leaders, but now he's trying to go around those leaders. One requirement for building trust with Republican senators is putting these offers on paper. This is meant to show individual senators that he is making good on the promises he has made in private conversations, but it also offers them the cover they need with their constituents. If senators are going to flirt with tax increases, they have to show their voters that they purchased something in return. Now they can point to the president's public effort on entitlements. But wait, how do we know that Obama is really making a sacrifice? Just look at how upset his supporters are.
I generally accept that triangulation helped Bill Clinton out during the mid-1990s. In general, it's a good idea for presidents to maintain some level of independence from their Congressional party, and I believe that Mitt Romney's inability to do so hurt him politically in the campaign. However, to quote Lou Reed, those were different times. For one thing, the public's attitudes toward Democrats and the GOP were more or less reversed compared to what they are now, so Clinton was wise to create a distinction between himself and a less-popular Democrat brand. In any event, now it's the GOP's brand that's in tatters, not so much the Democrats', so such a strategy isn't strictly necessary. Second, polarization has increased tremendously since the early 1990s, and the simple fact is that there are fewer swing voters/radical centrists/Perotistas out there to appeal to with such a strategy. There are basically hard partisans and low-info voters at this point, and the latter need to be presented with a simple, emotionally potent argument rather than a chain of logic and assertions. Third, the power of the mainstream media has diminished tremendously over the same time period, while the power of partisan media and ideological interests within the Democratic Party has increased greatly. Simply put, the factors that made triangulation a smart strategy for Bill Clinton in the mid-1990s don't really hold anymore. Mobilizing activists and party actors is where it's at these days I think, but this other, old-fashioned thinking is par for the course in a White House full of Clinton alums.
Can't say the implications of this are very good:
The U.S. Court of Appeals for the 6th Circuit, located in Cincinnati, Ohio, ruled 2-to-1 Tuesday to uphold a 20-year-prison sentence for a marijuana smuggler who was caught after the Drug Enforcement Agency (DEA) tracked his pay-as-you-go phone's location data from its communication with nearby cell towers.
I think we've hit the end of the (middle of the) road here:
Presumably AE could delay its timetable and hope someone (Buddy Roemer?) eventually crosses the bar to become a nominatable candidate. It could lower its already pathetically low threshold for candidate viability. Or it could just make a mockery of the entire bottom-up process that is supposedly the group's signature and pick a candidate (or candidates) to put forward, assuming anybody even remotely credible out there would accept the damaged goods of a nomination.
I could have told you this was going to happen. Day-to-day politics going on in America is largely a bottom-down affair, with a relatively small group of people in government and the media setting the agenda that everyone else reacts to. But political movements do not work this way! They start with a group of people who want to make a change, always, and expand out from there. Americans Elect has been pretty smart about giving that first small group of people something to play with, something that is very fascinating to them, but just starting a quasi-political party because a couple of influential people want one that thinks like them is a perfect misapplication of how politics typically works to the realm of genuine political and social movements. You can't just will into existence a new party that backs everything you support, it doesn't work that way, and it smacks of an elite misunderstanding of the nature of politics. Sure, with money you can astroturf, you can use paid ads, really, there are any number of tools to manipulate public opinion. But there are limits, thankfully.
Read more on Americans Not Flocking To Vague, Shadowy Political Gimmicks…
I would laugh at this picture, but I have to admit I feel a little bit bad for Santorum here:
You can run for president, or you can have dignity. That is the choice.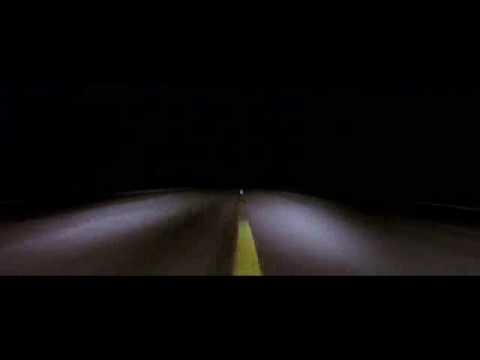 The first time this cycle a politician has gotten busted for using a song without permission. You'd think they'd learn to pick up a phone and ask eventually, but I guess not. Anyway, while I understand the sentiment she's going for, the lyrics reveal that American Girl is actually a melancholy song about a girl who leaves home for a boy with a headful of hopes, loses him, and finds herself alone and depressed at the end, standing alone on her balcony as the cars go by. Not exactly the sort of narrative that politicians want to put forward, but as with Reagan and "Born In The USA" by Bruce Springsteen, politicians generally figure that one on-the-nose line is enough. In that case, I have a recommendation for Bachmann's next campaign song:
Read more on Michele Bachmann Apparently Thinks 'American Girl' Is A Patriotic Anthem…