Currently viewing the tag: "Senate"
Little Marco has a tiny lead with a GOP-leaning pollster. I'm feeling pretty good about retaking the Senate, and IMO getting to 52 is going to be crucial to get any sort of progressive SCOTUS Justice. I think the odds are decent. The only Republican Senate incumbents who I think are going to get any meaningful ticket-splitting support are Ayotte and Toomey, and in both cases I suspect it's not going to be enough as Clinton is going to win both states by double digits. The Northeast, for whatever reason, apparently can't bring itself to give up on non-crazy Republicans, but the top-of-ticket dynamics will be too brutal. Rob Portman managed to luck out from Ted Stickland's complacency in Ohio, and as Trump is probably going to win Iowa, Grassley is safe there. But are there really non-nominal percentages going to go Clinton-Rubio or Clinton-Burr or Clinton-Johnson? I simply don't see it. (And Roy Blunt in Missouri is the rare opposite case where the Democrat could get some Republican crossover voters because of his being a weak general election opponent–TPM's Polltracker has Trump by less than 5, where it's plausible Democrats could take the seat.)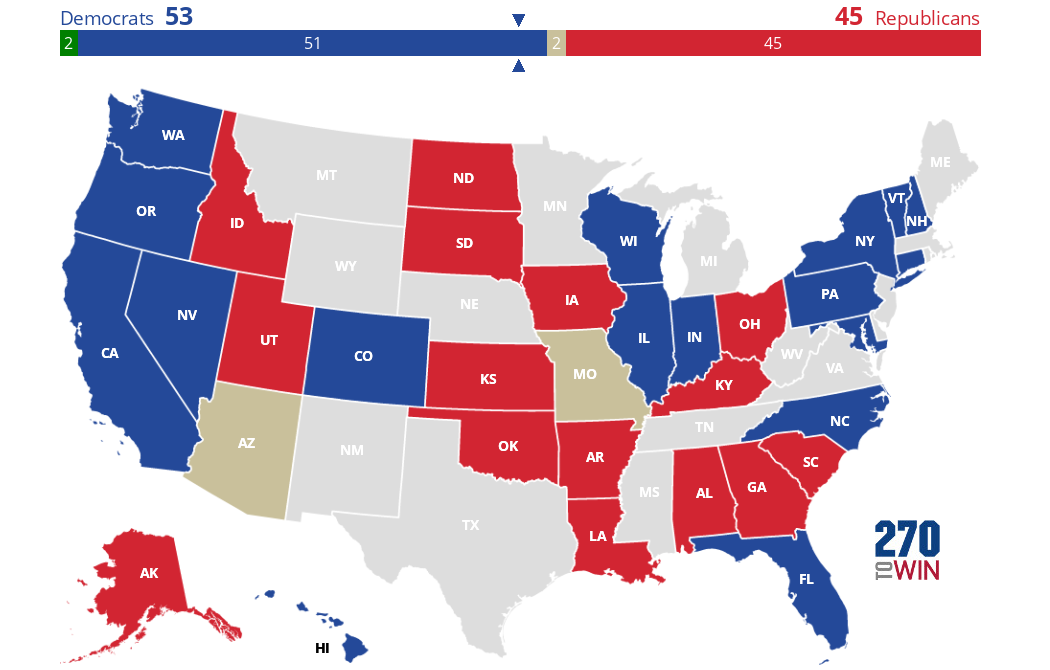 Click the map to create your own at
270toWin.com
I'm not quite ready to give up on the upset defeat of McCain, though he does continue to exert an odd hold on the Arizona electorate, which consistently delivers him horrible poll numbers year after year and then dutifully re-elects him every time he's on the ballot. I guess we'll see if his most recent shedding of any plausible bipartisan cred/a Clinton win in Arizona do to him.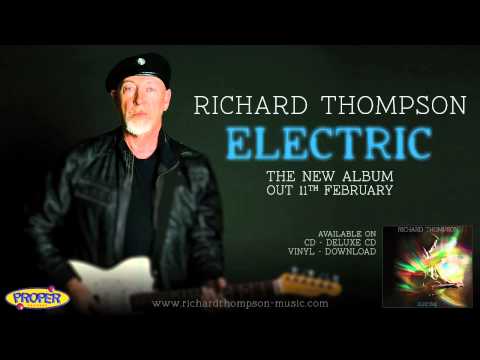 Sam Wang has encouraging news:
[T]he Senate aggregate has lagged behind the Presidential Meta-Margin by 1-2 weeks. In other words, the Senate aggregate gives us a time-machine look at late September – around the time of the first Presidential debate. That's when things turned around for Clinton. […]
I think much of the success of The Onion and similar fake news sites is how hard it's become to figure out whether some insane Republican actually said the insane thing we supposed to believe they said.
Read more on Has Being a Republican Basically Devolved Into Performance Art?…
Dogs and cats, living together.  Mass hysteria.  I have no words…

Here's my take on how the Senate elections go:
Recent polls do seem to indicate movement toward Braley in Iowa and (much more dramatically) toward Begich in Alaska, and I'm not buying the polls of Colorado as most seem to be modeling a 2010 style turnout (or even worse than that in some cases) in a different year with a different (i.e. vote by mail) system. I predict that both Louisiana and Georgia go to runoffs, and Kansas and Kentucky are the only ones that I'm really conflicted about. Probably tilted by the slightest margins to the GOP in both, but McConnell could really lose I think. In any event it will not matter if this all comes to pass, in terms of Senate control. Follow the link to play around with the map. Heck, make your own. It's fun!
I've been very skeptical of the near-certainty that many people have over a GOP Senate takeover, in large part because I've never believed that the GOP will win Iowa or Colorado. For Colorado we have to rely on pollsters' longtime inability to accurately poll Hispanics and the Democrats' turnout machine, but in Iowa there are new data that make this point. Bruce Braley has run a Martha Coakley-level campaign, missing a chance to disqualify early a legitimately crazy opponent in favor of some scattered weak attacks and a whole lot of nothing. It's been pretty pathetic, but nevertheless, I reckon he will still win.