Currently viewing the tag: "Russia"
For people wanting to see the end of Putinism in Russia, this is a pretty hopeful thing. Worth noting that Putin's party, United Russia, is largely seen as a vehicle for corruption even if Putin himself escapes a lot of the blame in the peoples' eyes. And yet they don't lose many elections because they usually disqualify anyone remotely dangerous. So it's interesting.
If you're like me, you're probably tired of hearing comparisons of Donald Trump to Russian President Vladimir Putin. Aside from some similarities in worldview, Putin's understanding of and experience with government, as well as his understanding of power, make him quite unlike the former reality television host. Still, I do believe in being part of the solution when I can, so here I go. People, if you want to compare Trump to Russian autocrats, there are some additional, and better, choices:
Read more on Six Russian Autocrats That Resemble Donald Trump More Than Vladimir Putin…
The current president is wrong. Democrats absolutely need to make Russian interference into a political football, though they need to do it right. They need to make it into one so hot, so dangerous, and ultimately so damaging to the GOP that it tarnishes the Trumpresidency and the party's overall image too. Here's why:
So, can the media please now stop repeating and quoting from leaked emails as fact and gospel?
Dear Donald Trump and Vladimir Putin, I am not Sidney Blumenthal by Kurt Eichenwald

I am Sidney Blumenthal. At least, that is what Vladimir Putin—and, somehow, Donald Trump—seem to believe. And that should raise concerns about not only Moscow's attempts to manipulate this election but also how Trump came to push Russian disinformation to American voters…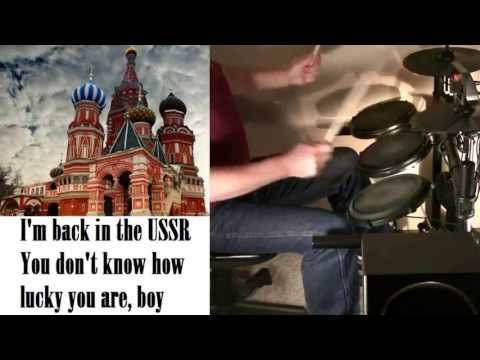 Pretty difficult to imagine a narrative more lethal to Trump than "he's another country's patsy," given the tenor of his campaign and the extremely Russophobic (and largely older i.e. Cold War remembering) folks that largely supply Trump's base. No idea where the story will go, but given that he's based his whole thing on assertive nationalism, even what's out there now is pretty bad for him. You have to wonder if getting some cheap headlines (and the own goal of ending any of Wasserman Schultz's political aspirations) was really worth it, but as we've established before, Vladimir Putin doesn't really understand American politics.
Via Loomis, this is just bizarre. I think you have to take it this way: Texas generates a lot of oil. Putin identifies oil with power. According to Martin Sixsmith's book, oil went from accounting for 25% of GDP under Yeltsin to 50% under Putin. This was intentional, and for huge amounts of Russians–particularly provincials–his rule has been an utter, avoidable disaster. But to Putin, oil is what power is all about. It's what keeps Europe from pushing him around. It's what lets him throw his weight around when dealing with his neighbors. It stands to reason that the idea of losing your prime oil producing region would be the most devastating thing Putin could think of doing to his adversary. The whole "America seized Texas, therefore I can seize Ukraine" element is obvious spin. Of course, to the extent that his goal is to "destroy American liberalism," as his advisor says in the piece, getting Texas to leave the Union would be just about the most counterproductive way to do it–the Senate becomes a bit harder for the GOP and the House would immediately become a Democratic lock. It seems that Putin, unsurprisingly, does not understand American politics all that well. A much smarter play would be to back Californian separatism, which would ensure that Republicans hold the House until kingdom come, and would ensure that Republican presidencies–i.e. the ones more likely to provide the foil he wants to play to his electorate–become much more common. Admittedly, the creation of a hypothetical sovereign California would have many unforeseen side effects that may not all be positive for Putin, but the overall situation would be much more to his liking. I would guess that there's a vastly smaller portion of people favoring Californian separatism than Texan separatism in their respective states, but a big glut of Kremlin cash could certainly get the ball rolling, to whatever extent it's going to roll.
It really is–huge and difficult and contradictory. And generally underserved by mainstream Western reporting and punditry, offered by people who got most of their knowledge of the place from TV and movies. I'd say this is a pretty good look at Russia's present state. It doesn't deny the realities of the currently dominant Slavophilic tendency: harsh nationalism, xenophobia, international swagger. But there is also a longstanding Russian tradition of reform, idealism and modernization–the Europhilic tendency. Both go back centuries in Russian history and, if you know the history, they tend to have a sun- and moon-like alternation, even (especially) when it seems like that's unthinkable. Gorbachev followed Brezhnev, after all. It's what makes the culture so interesting, these simultaneous extremes existing at once. So while it's perfectly valid to criticize Putin and all he's done, it's not the whole story, nor a permanent state of affairs.