Currently viewing the tag: "Republicans"
The only two groups of any significant size in today's Republican Party are outright bigots and people who are willing to be led by bigots for their own reasons. I personally think the second group is even worse than the first–bigotry is ignorance, but those folks understand well enough and have made a choice purely out of self-interest. Ordinarily in politics, things aren't ever so morally simple. Right now, right here, they are.
The Republican Party is now a de facto third party in California, behind progressive Democrats and somewhat less progressive Democrats. Loretta Sanchez advancing to the top-two general election with a massive 18% total shouldn't necessarily be a tribute to her campaign skills (such as they are) but rather as a testament to the inability of the state GOP to perform even the most basic functions of a political party. Not that that's necessarily news, as they basically failed to do this in 2014 and Karl Rove had to parachute in to keep them from nominating an open white supremacist in a write-off race. Crazy how things change so fast, huh?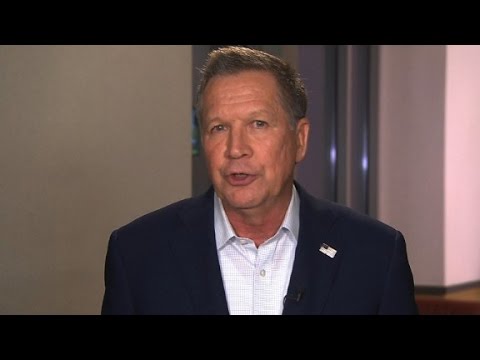 While he'd certainly fare a little better than Donald Trump or Ted Cruz in a general election, it's worth remembering that the casual sexism, condescension, and tendency toward outburst that embody John Kasich's public presentational style would make for a less than ideal contrast with Hillary Clinton. So by all means, laugh at the man who only makes the news by embarrassing himself: the man still most likely to give us Donald Trump, the man who continues to operate a presidential campaign that has been unable to compete in more than a handful of states, and yet the man who is still the smart, clever one of the bunch. Kasich is a classic example of a man who doesn't understand his weaknesses–Trump has the same exact traits, but he uses them to his advantage in getting what he wants, while Kasich continually gets himself into situations that grant him no sympathy from Republicans when he's jumped on by liberals. Just fucking useless.
Read more on Strong General Election Candidate John Kasich, Ladies And Gentlemen…
Rooting for a big-time Cruz win tonight, with the ultimate hope of a floor fight in Cleveland. A contested convention not only means several more months of Cruz and Trump wallowing in the mud, it also means guaranteed chaos during the actual convention, and all but ensures a damaged party not in a condition to win in November. The notion that the GOP establishment has any better clue how to operate in such an environment than Trump's people or Cruz's people is a fantasy, since they all have the same amount of experience: none. Honestly, a scenario where Trump winds up a dozen or so votes short of winning the nomination is probably the perfect scenario so far as I'm concerned–it would look like theft to give it to anyone else, but it would be possible to do so, and given how much Republican elites have been driven by panic to do stupid things this cycle, I can't see how they wouldn't try.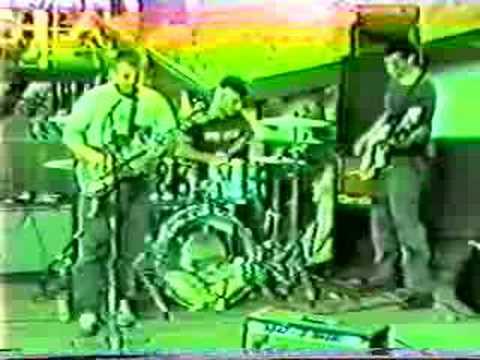 I'm actually pretty excited about the possibility of my home state deciding the Republican nomination. California is perpetually ignored, typically because it schedules primaries well after the contest is over, and it's never competitive in the general. Politicians only come here for money. I remember reading once that Obama hasn't delivered a single public remark here since becoming president, which may or may not be true (I have no idea), but wouldn't surprise me. And it's fine. They have to allocate their time wisely, I get it. But I can't remember the last time I saw a presidential campaign ad here (given how gerrymandered the state is, most of the political ads one sees here are proposition ads, I find).
Something I remember reading way back in 2008 was about how Hillary Clinton potentially being president might actually make her less hawkish, because Reagan. I think this misses the mark considerably. It's true that Reagan did practice more foreign policy restraint than his successors and substantially more than his critics thought he would, though in this the context matters greatly. For all eight of his years as president he faced a Democratic House (albeit one whose crucial votes were provided by conservative Democrats) that was extremely averse to foreign interventions, and regularly passed bills prohibiting specific interventions and actions that Reagan wanted to take (this being a very different time when Democrats, even a fair amount of Southern ones, were willing to be a real check on presidential warmaking matters and oppose foreign wars). Of course Reagan circumvented these laws whenever he could, because the presidency isn't bound by Congress on defense matters of course. But in the last two years of Reagan's term, in which Democrats retook the Senate and genial Tip O'Neill was replaced by hard-charger Jim Wright, he faced even tougher obstacles, including severe backlash over shabby circumvention of laws that led to Iran-Contra, some of which even came from his own party. It was, in retrospect, a weirdly contradictory time in which Americans wanted a lot of "national greatness" type rhetoric but clearly didn't want any major foreign wars, hence why so many conservatives still talk about minor stuff like the Grenada operation or (especially) Reagan's Libya bombing as proof that America was back! It's silly but you can sort of see the contorted logic of it all. But Reagan was also the guy who declined Al Haig's idea of getting directly involved in a proxy war in El Salvador after taking office (he ultimately did in Afghanistan, of course, though that action had bipartisan support) and withdrew troops from Lebanon after a marine barracks bombing. He also was willing to work with Gorbachev and worked on nuclear arms control with some sincerity. Reagan's foreign policy wasn't all that coherent, but it mostly made sense for the times: tough talk, occasional public pops alternated with public gestures of restraint, secret resourcing of various paramilitary groups and such. Neoconservatism is essentially built on the dual lie that Reagan's foreign policy was (a) coherent and (b) all stuff like bombing Libya. Which it wasn't. But it was tailored to the times.
I know lots of business fetishists worship Jack Welch as the never-ending font of all those delicious corporate wisdoms.  In spite of, or perhaps more likely because, he's a loony wingnut.  Por exemplo:
I predicted back in December that Ted Cruz would be the Republican nominee. I'm not so sure of it anymore, but he's kept it competitive so far and might finally be emerging as the non-Trump of choice. Though I don't think he's going to win Florida, let alone Ohio (Missouri remains a strong possibility), he's bubbling back up again, and Trump doesn't have any new discernible angle (I suppose he could try to sue to get Cruz off the ballot, maybe). Trump or Cruz is a real Sophie's Choice to the Republican establishment, in the sense that it's ultimately an irrelevant choice.