Currently viewing the tag: "Republicans"
Nothing better represents the black hole in which the Republican establishment finds itself than this poll:
Among Republican primary voters in New Hampshire, 27 percent support Donald Trump, 12 percent support Christie, 11 percent support Sen. Marco Rubio (FL), and 10 percent support Sen. Ted Cruz (TX).
New Hampshire seems like the best chance Republicans have to try to stop Trump/Cruzmentum–Iowa and South Carolina seem highly likely to select an outsider candidate, but if you add together the 12 percent for Christie, the 11 percent for Rubio, and the additional 15% that Bush and Kasich pull down, you have a pretty sizable establishment base in New Hampshire, about equivalent to Trump plus Cruz, i.e. winnable–so the Republican establishment simply needs to find someone who is broadly acceptable to the party and could win a general election, and back them to the hilt.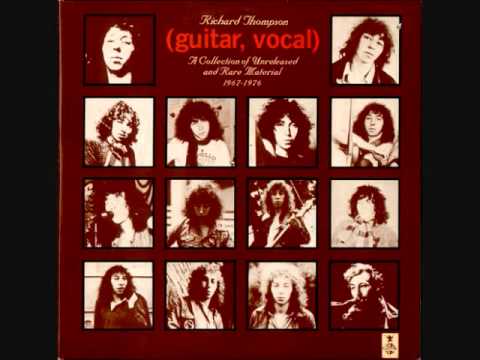 For all I know, Marco Rubio will win the Republican nomination easily just like the poli sci people tell us. That's certainly a possibility that I can't deny, and a lot of smart people who I respect hold it. But I feel like this is sort of an exercise in avoiding Ockham's Razor. If Rubio flops in Iowa, New Hampshire and South Carolina–all states I don't think he's going to be great in–then I think he loses the nomination. Nobody gives a shit about whether he wins the Florida primary–hell, Gingrich managed to win the Georgia primary in 2012 even after his campaign fell completely apart. Maybe if he scores a close second or something the media will boost him just like they have after every debate he's "aced" that did nothing to his support. But I don't know if that'll matter since getting the most favorable MSM coverage of any Republican candidate hasn't gotten Rubio any closer to the nomination, just as getting the worst hasn't gotten Hillary any further away from hers.
Another Republican child star heads to the dark side. My take on this phenomenon is that it's mostly aimed at suburban parents who are truly terrified at their kids being attracted to the siren's song of liberalism, and to a lesser degree at older and sentimental types. That so many seem to wind up taking that exact journey should worry them, perhaps?
Maybe it's not because Rubio all but promises a war with China that Republican elites aren't flocking to the guy. After all, his immigration record has shown him to be someone who can easily be bent to what people like themselves ultimately want. Perhaps it's because they're worried about backing anybody at all lest that person get a target on their back for Donald Trump to just start unloading upon.
Josh Marshall brings up the obvious point:
Well, as far as I can see basically no one, neither the networks institutionally nor the high profile journalists have said anything about the RNC's fairly comical decision to ax NBC news.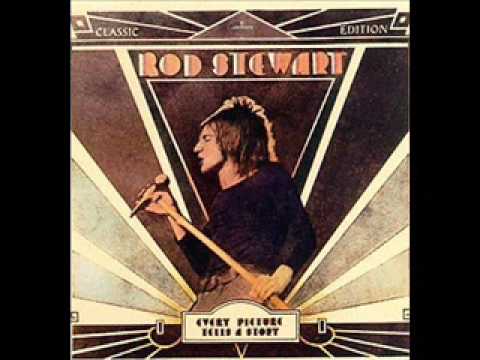 I feel like the bafflement and irritation in Villager Town over the success of Carson and Trump–and the failure of Bush and Rubio to make any impression up to this point–is indicative of the distance they have from base Republican voters (as opposed to elite Republican voters, to whom they do have access, but who are quite different in so many ways). Because I am not an orphan I do have access to such people and understand their thinking rather well. If I'm a base Republican voter, then I do have reasons to support Trump or Carson. Trump hates the same people that I hate, he gets that this is a barroom brawl between decent Americans and parasitic elites, and even if he's a bit of a buffoon, he "gets" the reasons why I'm fed up with Washington, and he doesn't fear saying what everyone else seems to. Carson is the nice guy who shares my ideas and values; I just like him quite a bit (and, not for nothing, supporting him proves that I'm not a racist). But why on Earth am I going to support Jeb Bush, who seems to take my vote for granted and has nothing in particular to offer me, other than a tainted chalice of family association and a dubious case of electability? It's also unclear why I'm going to support Rubio, who isn't someone I hate so much as someone I'm barely aware of. Why should I go for him over the thrill of watching Trump infuriate the people I hate, or the inspiring* campaign of Ben Carson? What do either of them get me that my guy doesn't? Inspiring life story? Carson. Debating skills? Trump. They're both much more credible outsiders than a guy with two presidents in his nuclear family and that same guy's former protege. And after all, they said that Reagan was unelectable.
I can only imagine the dismay that the 2016 election is causing our nation's hallowed narrative-makers in the media–perhaps only Richard Thompson's "Tear Stained Letter" can come close to the manic feel of it all. First, two of the three "frontrunners" for the Republican nomination have seen their campaigns completely collapse, and the third continues to be poised to make his move anytime but never makes it. Media creation Carly Fiorina has succeeded as well as her history would suggest she would, while would-be media creation John Kasich seems already to have peaked. Second, Hillary Clinton's nefarious emails didn't actually make Joe Biden run for president, in spite of thousands of articles, blog posts, and tweets about just how nefarious they are. Third, despite numerous calls for Donald Trump's campaign to fail, it hasn't and remains stunningly consistent in terms of support. And the ongoing chaos of the House Republicans has made "both sides do it" style stories impossible to write. Now that Paul Ryan has decided to run for the job that he never, ever, possibly could ever have dreamed of ever having, that element will go away (until House conservatives get fed up with Ryan in a couple of months), so the narrative-smiths could breathe a sigh of relief and get back to articles premised on the concept that on any issue at any time, both sides are firmly to blame in equal measure. And then this happened:
Read more on Another Pothole on the False Equivalence Highway…