Currently viewing the tag: "Republicans"
I'm kind of amazed that Carly Fiorina didn't just drop out after Iowa. Guess she's WAITING FOR NEW HAMPSHIRE even though she's hardly doing much better there, nestled in between Chris Christie and Ben Carson for seventh place, and a lot closer to slipping behind Carson than ahead of Christie. She's become completely irrelevant in all respects to the race and doesn't seem to enjoy doing this whole "run for president" thing very much–never has, seemingly–so one would figure that she'd just get out at the earliest opportunity. Also, not for nothing, but the more contests you lose, the less it seems as though anyone cares what you have to say. Unless you think Jerry Brown's 1992 presidential run was some sort of brilliant example of how not to destroy your brand for 18 years. At any rate, there had been some sort of outside chance of a VP offer or a media gig or even a high-profile cabinet position earlier in the race, but at this point it's going to either be Commerce Secretary or obscurity. Admittedly, she has enough money to keep pretending to have a political career indefinitely, certainly enough to keep her run going pointlessly for months, and in the future the California Republican Party is almost certainly desperate enough to give her another shot at a self-funded statewide run if she wants one (whether they're desperate enough to get behind a Kelsey Grammer vanity run is another question). After all, this year they have three people running for the state's open US Senate seat, and between them, they may be able to afford a single 30-second ad in the LA media market. Fiorina isn't a great politician but she'd surely be able to get into the top-two general election, which at this point looks like it may well be an all-Democrat affair.
Four years ago, Rick Santorum won the Iowa Caucuses. Now, he's effectively in last place, with only the pointless non-candidacy of Jim Gilmore keeping him from utter ignominy. Not so sure that this will increase his rate for Fox News segments, if Roger Ailes hasn't already lost his number.
Ed Kilgore finds a Jeb! Bush comeback highly unlikely:
Yes, it's always possible that Bush could benefit from Trump and Rubio and Cruz and Christie and Kasich all taking each other down several notches, but Jeb's not a sure thing to beat Carly Fiorina with his current levels of popularity. The odds of him boosting his numbers by 600 percent or 700 percent (what he'd need to become genuinely competitive) as everyone else declines are not very good, and seem to become vanishingly small if you remember how Bush got into this situation in the first place. Jeb apparently calculated that a few positions that weren't terribly popular with the GOP's conservative base wouldn't hurt him in a nomination contest, and might even give him some electability points. He picked the worst year in living memory to accentuate his independence on hot-button right-wing issues, and to make his success as governor of Florida some time ago his calling card, along with a last name that connotes "betrayal" to conservative activists. If he now executes a comeback, it will be in defiance of just about everything we've learned during the invisible primary.
Bush's candidacy having failed as ferociously as it has cannot help but be immensely satisfying for those of us who have contested the media's perpetual narrative that the Republican Party is finally coming to its senses, and is preparing itself to put the grown-up technocrati back in charge. The only explanation for Jeb!'s poor campaign is that the man deeply believed that this had happened, and would continue to happen, and the bulk of the party's money also bought into this myth and saw Bush as the most obviously grown-up of the field. But there was never any particular reason to believe this narrative other than for self-serving image reasons on the part of Republicans: it has never been all that convincing, particularly as it was pushed in 2014 amidst the Republican establishment "grown-ups" embracing the likes of Joni Ernst, maintaining nominal control as they lost all power. The whole thing amounts to one of the biggest misreadings of the political terrain by the establishment of a political party arguably since the Whigs before the Civil War, and now the contest has veered wildly out of control, partly because Bush's financial backers are stumbling all over the sunk cost fallacy. It's all quite satisfying.
Nothing better represents the black hole in which the Republican establishment finds itself than this poll:
Among Republican primary voters in New Hampshire, 27 percent support Donald Trump, 12 percent support Christie, 11 percent support Sen. Marco Rubio (FL), and 10 percent support Sen. Ted Cruz (TX).
New Hampshire seems like the best chance Republicans have to try to stop Trump/Cruzmentum–Iowa and South Carolina seem highly likely to select an outsider candidate, but if you add together the 12 percent for Christie, the 11 percent for Rubio, and the additional 15% that Bush and Kasich pull down, you have a pretty sizable establishment base in New Hampshire, about equivalent to Trump plus Cruz, i.e. winnable–so the Republican establishment simply needs to find someone who is broadly acceptable to the party and could win a general election, and back them to the hilt.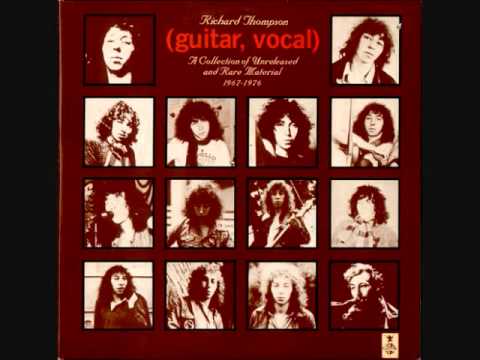 For all I know, Marco Rubio will win the Republican nomination easily just like the poli sci people tell us. That's certainly a possibility that I can't deny, and a lot of smart people who I respect hold it. But I feel like this is sort of an exercise in avoiding Ockham's Razor. If Rubio flops in Iowa, New Hampshire and South Carolina–all states I don't think he's going to be great in–then I think he loses the nomination. Nobody gives a shit about whether he wins the Florida primary–hell, Gingrich managed to win the Georgia primary in 2012 even after his campaign fell completely apart. Maybe if he scores a close second or something the media will boost him just like they have after every debate he's "aced" that did nothing to his support. But I don't know if that'll matter since getting the most favorable MSM coverage of any Republican candidate hasn't gotten Rubio any closer to the nomination, just as getting the worst hasn't gotten Hillary any further away from hers.
Another Republican child star heads to the dark side. My take on this phenomenon is that it's mostly aimed at suburban parents who are truly terrified at their kids being attracted to the siren's song of liberalism, and to a lesser degree at older and sentimental types. That so many seem to wind up taking that exact journey should worry them, perhaps?