Currently viewing the tag: "Republicans"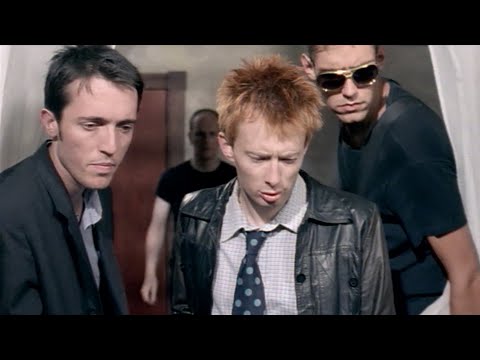 This is something that bears repeating:
In the end, it was two conservatives – Sens. Mike Lee of Utah and Jerry Moran of Kansas – who became the third and fourth senators to come out against the Senate's Better Care Reconciliation Act. Yet conservatives are still placing the blame on moderate senators, who were uncomfortable with how the bill would have phased out Medicaid expansion and enacted deeper underlying cuts to the program.
I'm not really going to be all that sad if Republicans cut Dean Heller loose over this, but the real problem here was that the Republican Party promised people a unicorn for seven years. Blaming a small number of "moderates" for not creating the unicorn is silly. Everybody in the GOP promised the same unicorn, but guess what, there was never going to be a unicorn, so…
See, as much as I like to read Tom Nichols–one of the few remaining sane, non-monstrous Republicans around, seemingly–talk about how Trump is wrecking the GOP, I just can't entirely believe it. I simply don't see Trump, almost no matter what he does, doing much lasting harm to the GOP. Within fifteen minutes of when he's gone, they'll all reunite around whatever technocratic, center-left Democrat succeeds him as the Great Satan, and the media will again dutifully forget what Republicans actually stand for when a Democrat is in office and pretend that whatever nonsense Koch-funded astroturf outfit takes over means that now, they really do just oppose excessive government spending. Within a few months, virtually no Republicans will say anything negative about Trump, and he'll simply be down the same memory hole as Nixon and Dubya (who is, shockingly, nearly as favorably viewed now as Obama is).
One of the more curious assumptions Republicans seem to make about TrumpCare is that this will "get healthcare out of the way." I think this is a bizarre assumption to say the least. Given that they're advancing a policy that doesn't seem very likely to work, that they don't seem to care very much about whether it does work or not, and that will make a lot of people worse off, it seems more likely that health care will keep popping up as they have to pass "fixes" to the crises their bill creates, which will only have the effect of hardening public opinion against them on this issue (maybe in general). That their strategy seems to be outright lying about the contents of the bill leaves them vulnerable to taking the blame as things head south. There are undoubtedly some loyal Republicans who believe the many outright lies of Trump or Pence or Ryan, one assumes they'll be pretty damn mad when their insurance goes away. Doesn't mean we shouldn't try to stop it from passing! But still.
Like most left-of-center people, I don't really have a lot of respect for conservatives' self-stated small government principles, which tend to be applied almost precisely in conjunction with the interests of their own donors and supporters and ignored otherwise. It's rare for a Republican administration to engineer a situation where a number of conservative elites would side with those over their own self-interest, but they seem to have done it with the "vote fraud" commission. Astonishing.
Well, at least one of them:
Susan Collins's final pretense at being in any meaningful way moderate.
Dean Heller's hopes at any chance of winning another term.
Rand Paul eating humble pie and voting for the bill over some pretty unequivocal objections to the underlying nature of the bill (they're a bit more specific and broadly philosophical and not just vague "concerns," like the rest of them) so there'd be a bit of a climbdown, and he'd look a fool).
My guess is that (1) is least likely. Collins is sort of like Dianne Feinstein in that she rarely sticks her neck out to the right when the lights are on her (though in all fairness Feinstein has been quite a bit less horrible this term, she even supported that resolution against Saudi arms sales which astonished me, symbolic or not). Collins likes being a highly visible (if largely useless) Washington moderate, fawned over by the press and No Labels jagoffs. And while there's no reason to believe that that crew would show her any less love if she voted for TrumpCare, I doubt Maine would send her back for another term. She'd be joined to Trump indelibly in 2020 (or in 2018 if she runs for governor) and Maine is I think the poorest blue state, lots of people who wouldn't take kindly to such a vote. And I don't think she wants to move onto the Joe Lieberman phase of her career yet. Collins also has strong leverage in that she could win as an indy if she wanted, in fact, that would make her much stronger if she did. GOP needs her more than she needs it.
Read more on One Of These Will Have To Give To Pass Trumpcare…
I was going to write something about these latest atrocities but why bother. The gun nuts' intellectual case remains nonsense, full of red herrings and truthy pabulum that can easily be dismissed. I caught a little bit of Tucker Carlson's show yesterday and the "debate" on this was depressingly familiar. We need guns to fight against tyranny? Lots of other democracies have restrictive gun control laws, and our own history suggests the very opposite use for them in the hands they're in is the more likely. Guns don't kill people? Sorry but they do. What about knife control? Of course people are killed by stabbing, but guns make it so much easier. Unlike the NRA, I've read On Killing. I know a bit of the science of this. And I know The West Wing reared liberals feel like there's a debate to be won here because their arguments are so weak, but the fact is that what fuels the gun issue is white reactionary paranoia and you can't out-debate that. #NotAllRepublicans perhaps, but certainly the NRA folks are a critical group that Republicans can't ignore and don't choose to.
I'll heartily second Atrios here. Pursuing well-off white suburbanites is one of those ideas that never pans out but never goes away. Democrats and their consultants see people who are well educated (true), often don't have iron-clad culture warrior stances on the issues (also true) and who have some discomfort with the religious-populist orientation of the GOP (true again). Problem is that most of these folks (though certainly not all!) have been acculturated into a sort of aggressive selfishness in which social concerns are seen as "not their problem" at best, and certainly less important than paying as close to no taxes as is humanly possible. Obviously you tailor different messages for different audiences but in terms of reaching people whose essential attitude is "not giving a fuck about anything going on beyond their front yard," it's really hard to see how Democrats can edge out Republicans with this group. And while I'm not particularly charitable to people who have known nothing but prosperity for decades but whine endlessly about having to give anything back or think of anything that modestly inconveniences them as the worst thing in all of history, the real problem is a media and a society who have encouraged and validated these attitudes for decades. Politicians have done this as well, of course.