Currently viewing the tag: "Republicans"
To add a bit to Meta's post, it is both sad and hilarious that the religious right has decided that Roy Moore is a good hill to die on. As I've written before, when I was last plugged into that Christian right world, Moore was a divisive figure there, with a lot of evangelicals dreading him. Obviously many liked him too. Ultimately, most decided that for a movement that prides itself on respect for authority (at least in theory), backing a lawless rebel wasn't a good look. But that was fifteen years ago. I don't want to get pulled into the game of "they were better then" like so many people seem to want to play with George W. Bush. They all sucked then, they were just a slight bit smarter. And maybe just a little bit less desperate: it's difficult to get more morally depraved than "so what if he wanted to fuck a middle schooler?" and yet that is where the religious right finds itself. Dismissing alleged pedophilia. This dog simply won't hunt. You know you're really in trouble when you're reaching to the oldest of the Old Testament for some sort of moral get out of jail free card, as though those texts aren't rife with polygamy, casual murder and much else besides, none of which is handled with much judgment. Even I know that just because something is in the Bible doesn't automatically mean that it's intended to be good behavior for Christians.
One last point on the "fever breaking" analogy, which is that it's just a horrible metaphor on its face. A fever is a defense mechanism that your body uses to repel foreign invaders, viruses and the like. Not only is it highly debatable that the Bannonites are foreign invaders of the GOP (as opposed to people formerly consigned to the margins), but a fever is a deliberate action on the part of the body to eliminate a threat and there's been none of that on the Republican side against its ascendant nutcases. This is all just people hoping the problem will resolve itself on its own, who are unwilling to really grapple with what needs to happen next. And it may resolve on its own in the short term, Bannon isn't half as clever as he thinks he is, Trump is a fool, and the grassroots have effectively taken matters into their own hands. But next time it comes time for Democrats to govern…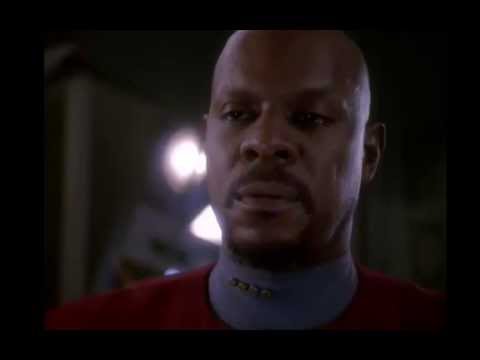 I die a little bit whenever I read someone saying this:
Sen. Jeff Flake (R-AZ) told the Washington Post that he spoke out against President Trump because, "I couldn't sleep at night having to embrace the president or condoning his behavior or being okay with some of his positions."
Josh Marshall is worth reading on the Senate Republicans. It may well wind up that Steve Bannon boosts Democrats' chances in the short term by opening a second front in primarying establishment Republicans, but some of these cretins are going to actually win, and it doesn't take too many scalps to gain fear and power in Washington. The Tea Party didn't have to actually defeat very many moderate-ish Republicans in primaries in order to dominate the party (honestly, aside from poor old Mike Castle, I can't really think of any other examples). Just taking out one or two colorless Republicans in low-turnout primaries could completely shift the status quo, maybe leading to the collapse of the Madisonian system. Ultimately, you just need enough people who refuse to fund the federal government and don't care about the political outcomes of that choice to create immediate chaos–indeed, many safe Republicans may feel they have nothing to lose, particularly if Trump is a widely-despised one-termer.
Read more on The Republic Will Survive Trump. Not So Sure It'll Last Much Longer Than That Though….
I recently finished reading Northern Men, Southern Principles by Michael Todd Landis. I would recommend it! It's short and interesting, telling the story of the run-up to the Civil War from the perspective of the doughfaces, the titular Northern men with Southern principles. It does a good job of describing the personalities and motivations of that particular group. Some had a direct financial interest in slavery, others just kind of dug slavery and white supremacy, most were extremely hungry for power and that was what you had to do to advance in the Southern-dominated Democratic Party of the day. But it is interesting how many of them saw themselves as the reasonable pragmatists trying to stop a breakup of the union and war. Of course, they were doing nothing of the sort. The compromises were heavily tilted in the direction of slave power, with some fig leaves to make it seem not entirely one-sided. And when eventually the white Southerners dropped the fig leaves, they kept on taking orders, up until they destroyed themselves politically and the Civil War began.
I've written this before, but the idea of just passing whatever to get healthcare over with is one of the weirdest ones from Republicans. Sure, if you pass a good bill that has been rigorously examined, then maybe it takes care of the subject for awhile. Passing some hastily assembled piece of junk that nobody except the lobbyists who wrote it has read is only going to create more problems that will have to be addressed. Admittedly Republicans might choose not to address them and just let Democrats fix them next time they're in power–and of course obstruct and yell all the while, hoping that public amnesia and the gullible media will help them out (which they would)–but the next unified Democratic government isn't going to fart around for eight months while wonks circle-jerk themselves over market mechanisms like the last one did, in the process giving them an in because nobody understands what is going on. My guess is the next Democratic health bill will be to expand Medicare to people 50 and over, expand Medicaid to 200% of the poverty line, and put a public option in the exchanges. Republicans will oppose that as well, of course. But it'll be quick and popular, and ultimately Republicans would be unhappier as a result.
I'd be shocked if either Graham or Cassidy wrote so much as a semicolon in the bill that bears their names. Honestly at this point, I don't know why anyone who actually cares about policy would bother to get into Republican politics (and, just by my own unscientific observation, fewer and fewer do). The policy ideas flow from rich Randian donors to the think tanks and lobbyists they pay, who draft the bills and slip them to not particularly bright legislators who won't ask any questions and cherish the attention. We've seen this only a few million times before, but the tell is always that the "authors" of the bills in question can't answer even basic questions about what their bill does, and while sometimes those are probably just lies, they're often just so uncalculated that they only make sense as basic ignorance rather than lies. Remember all the "read the bill" nonsense from when the ACA was passed? Heh.
It's interesting that Lindsey Graham is the frontperson for the POS healthcare bill Republicans try to jam through. Honestly, it's hard for me to think of another time old Butters actually was at the forefront of a domestic policy initiative. I do think he signed onto a climate change bill in the early Obama days that he dropped literally the day after FOX News attacked him. So I'm not sure to count that. But Lindsey Graham is the person who appears on all the Sunday shows and tells us we need to adopt a maximally aggressive policy toward X and then shrugs off any conceivable criticisms about what the outcomes of that would be. Sometimes the host of the program asks him a follow-up question he can't answer, often they make him look like an idiot by giving him just a little bit of rope, but they always have him back. In a sane nation, his beliefs would make him a crank who is treated extremely skeptically by the press and by other members of his party. In our nation, this gives him endlessly positive media coverage and this odd "venerated statesman" image, even if his base fundamentally hates him. I don't get it. He has some "bipartisan" aura even though he was a Clinton impeachment manager, after all. I guess he voted for Sotomayor…