Currently viewing the tag: "Republicans"
I'd be shocked if either Graham or Cassidy wrote so much as a semicolon in the bill that bears their names. Honestly at this point, I don't know why anyone who actually cares about policy would bother to get into Republican politics (and, just by my own unscientific observation, fewer and fewer do). The policy ideas flow from rich Randian donors to the think tanks and lobbyists they pay, who draft the bills and slip them to not particularly bright legislators who won't ask any questions and cherish the attention. We've seen this only a few million times before, but the tell is always that the "authors" of the bills in question can't answer even basic questions about what their bill does, and while sometimes those are probably just lies, they're often just so uncalculated that they only make sense as basic ignorance rather than lies. Remember all the "read the bill" nonsense from when the ACA was passed? Heh.
It's interesting that Lindsey Graham is the frontperson for the POS healthcare bill Republicans try to jam through. Honestly, it's hard for me to think of another time old Butters actually was at the forefront of a domestic policy initiative. I do think he signed onto a climate change bill in the early Obama days that he dropped literally the day after FOX News attacked him. So I'm not sure to count that. But Lindsey Graham is the person who appears on all the Sunday shows and tells us we need to adopt a maximally aggressive policy toward X and then shrugs off any conceivable criticisms about what the outcomes of that would be. Sometimes the host of the program asks him a follow-up question he can't answer, often they make him look like an idiot by giving him just a little bit of rope, but they always have him back. In a sane nation, his beliefs would make him a crank who is treated extremely skeptically by the press and by other members of his party. In our nation, this gives him endlessly positive media coverage and this odd "venerated statesman" image, even if his base fundamentally hates him. I don't get it. He has some "bipartisan" aura even though he was a Clinton impeachment manager, after all. I guess he voted for Sotomayor…
I guess it was inevitable that certain elements would get around to calling Charlottesville a false flag operation. Sometimes these things actually do happen–virtually everyone credible thinks that the Moscow apartment block bombings that Putin rode to power were a false flag operation. But the Moscow bombings were such sloppy work that it sort of shows just how difficult it is to pull off something like that off, as there are no end of loose threads to pull on there. And it's hard to accept this at face value from people who don't think the state can run the water. Ultimately this stuff is about Trump voters being unable to accept America as not the pure, special place they think it is in their minds, and in some cases the evil that they helped to create. That's it.
Forever, of course! David Duke's much more recent KKK affiliation/party registration, though, will continue to be irrelevant to that conversation.
It is not unique to religious conservatives, of course, to believe your tribe to be uniquely good and others to be uniquely bad, and that this means that you don't have to actually follow any of your own rules or principles because the other side is as bad or worse. This is, in other words, "God Knows I'm Good" syndrome, though I think it's a pretty common attitude among humans all over. Having said that, the actual texts of Christianity anticipate this problem, but a text is only as good as the person interpreting it, which is related to the influence of culture and other factors. "We're all as bad as the worst racist, therefore we should just try to treat everybody with respect" would be a pretty authoritative Christian sentiment on the subject, though not one heeded by very many American Christians…
Read more on How Long Will Robert Byrd Equal Democrats Are The Real Racists To Republicans?…
I do know that there are some decent people who remain Republicans out of some form of "We need to take our party back from the nutcases!" or some such, but at some point, folks, it's time to just accept defeat and leave:
TPM's report on the increasing hostility inside the GOP tent is well worth a read. I'm not completely sold on this "war" between Trump and the Congressional Republican Party actually becoming a real thing–how many times has Steve Bannon been on the outs with Trump?–but if it does, could be fun!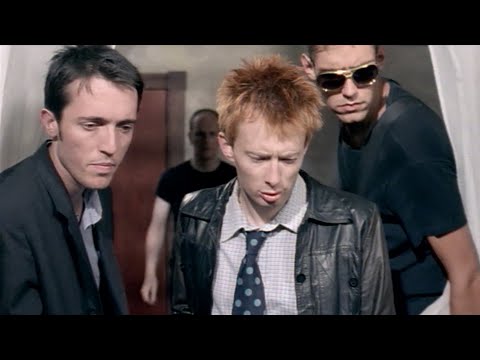 This is something that bears repeating:
In the end, it was two conservatives – Sens. Mike Lee of Utah and Jerry Moran of Kansas – who became the third and fourth senators to come out against the Senate's Better Care Reconciliation Act. Yet conservatives are still placing the blame on moderate senators, who were uncomfortable with how the bill would have phased out Medicaid expansion and enacted deeper underlying cuts to the program.
I'm not really going to be all that sad if Republicans cut Dean Heller loose over this, but the real problem here was that the Republican Party promised people a unicorn for seven years. Blaming a small number of "moderates" for not creating the unicorn is silly. Everybody in the GOP promised the same unicorn, but guess what, there was never going to be a unicorn, so…