Currently viewing the tag: "Republicans"
Still not sure if it's going to happen–I can either see Congressional Republicans caving on DACA or Congressional Democrats stupidly backing down to be seen as Grown Ups, perhaps a bit less the latter given what I've been reading though who knows–but I'm pretty sure it's not going to be good for Republicans if it does. The press does indeed cover them as if they don't have any agency and rarely pokes holes in their spin, but it's going to be pretty hard to blame Democrats when they run everything, ultimately.
Be interesting to see if Greitens goes down, my guess is that he probably will. You can always tell which politicians have a lot of friends and which ones don't from the response to a scandal. Doesn't seem like Greitens has many friends, not that they'd probably want to be associated with this grisly story, but the only reason why some politicians survive scandals and others' don't is all about how many friends they have. What they do, up to a point, is immaterial.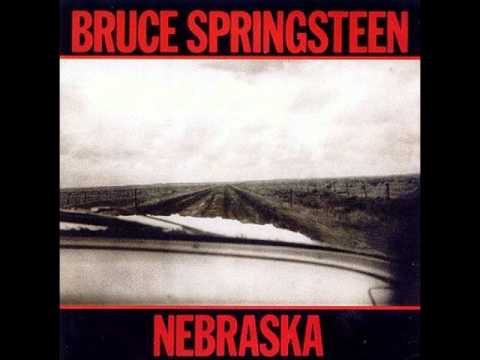 I was going to do this long post responding to this, but honestly, I figured I'd allow noted political theorist Bruce Springsteen to explain why it's problematic:
In essence, while I can certainly understand pragmatism, ignoring crimes committed by Republican presidents and adopting a "let's just move on and unite" attitude is pretty emblematic of liberals generally, and not in a good way. For anybody who's asked how Republicans get away with everything, this is why. All carrot and no stick, just like the song. But a Truth and Reconciliation Committee is a joke as there is little interest in reconciliation from Trumpian Republicans. (Not so sure "truth" is such a winner either.) They won't care whatever such a committee turns up. Trials for criminal wrongdoing won't end the culture war, but considering how they decided Obama was a tyrant over nothing, who cares? At least justice would be done. And if there were a compelling reason to forgo that, I'd be willing to hear it, but there isn't. It doesn't get us anything. It just convinces the right to get ever crazier.
To me, the true sign that Republicans have not only drunk the Kool-Aid but asked for thirds is that they're scrambling to have the new tax bill in place for next year's taxes. 2018 is already looking like a wave year, so is it really all that smart to have people discover all the fun new taxes they'll have to pay while the memory of the unpopular bill and the debate around it is still fresh? It'll be only natural to make that connection and for Democrats to say to the public, hey, have your taxes gone up? We didn't do that! How does that not make Republicans' situation even worse? Almost certainly this is the dictatorship of the donors who just can't bear to pay Obama taxes for one more year (though they'd hardly go broke from it) but man, this seems like a hanging curveball so juicy that even the Democrats can't miss it. (Which they still might, of course.)
Honestly I'm still not sure I have much to say about this. Democrats regularly purge their sex offender politicians and Republicans don't because Democrats do not believe that they are so inherently virtuous that they are above basic morality and Republicans do believe that. Perhaps not all, but enough do. I'm not sure how you really explain Donald Trump, let alone Roy Moore, or even their atrocity of a tax plan, without this. People are so amazed that Trump has such lofty numbers among evangelicals but really, why wouldn't he? As Moore shows even more clearly, these are people who are singlemindedly obsessed with how awful liberals are to such an extent that a single "whatabout" red herring is enough for them to forget any reservations and support a pedophile who also has insane views about society, religion, et al. There simply isn't a parallel there.
To add a bit to Meta's post, it is both sad and hilarious that the religious right has decided that Roy Moore is a good hill to die on. As I've written before, when I was last plugged into that Christian right world, Moore was a divisive figure there, with a lot of evangelicals dreading him. Obviously many liked him too. Ultimately, most decided that for a movement that prides itself on respect for authority (at least in theory), backing a lawless rebel wasn't a good look. But that was fifteen years ago. I don't want to get pulled into the game of "they were better then" like so many people seem to want to play with George W. Bush. They all sucked then, they were just a slight bit smarter. And maybe just a little bit less desperate: it's difficult to get more morally depraved than "so what if he wanted to fuck a middle schooler?" and yet that is where the religious right finds itself. Dismissing alleged pedophilia. This dog simply won't hunt. You know you're really in trouble when you're reaching to the oldest of the Old Testament for some sort of moral get out of jail free card, as though those texts aren't rife with polygamy, casual murder and much else besides, none of which is handled with much judgment. Even I know that just because something is in the Bible doesn't automatically mean that it's intended to be good behavior for Christians.
One last point on the "fever breaking" analogy, which is that it's just a horrible metaphor on its face. A fever is a defense mechanism that your body uses to repel foreign invaders, viruses and the like. Not only is it highly debatable that the Bannonites are foreign invaders of the GOP (as opposed to people formerly consigned to the margins), but a fever is a deliberate action on the part of the body to eliminate a threat and there's been none of that on the Republican side against its ascendant nutcases. This is all just people hoping the problem will resolve itself on its own, who are unwilling to really grapple with what needs to happen next. And it may resolve on its own in the short term, Bannon isn't half as clever as he thinks he is, Trump is a fool, and the grassroots have effectively taken matters into their own hands. But next time it comes time for Democrats to govern…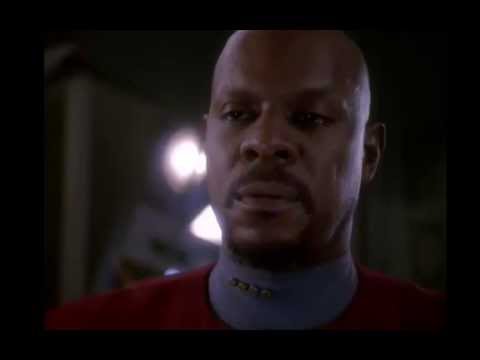 I die a little bit whenever I read someone saying this:
Sen. Jeff Flake (R-AZ) told the Washington Post that he spoke out against President Trump because, "I couldn't sleep at night having to embrace the president or condoning his behavior or being okay with some of his positions."