Currently viewing the tag: "Religious Right"
To add a bit to Meta's post, it is both sad and hilarious that the religious right has decided that Roy Moore is a good hill to die on. As I've written before, when I was last plugged into that Christian right world, Moore was a divisive figure there, with a lot of evangelicals dreading him. Obviously many liked him too. Ultimately, most decided that for a movement that prides itself on respect for authority (at least in theory), backing a lawless rebel wasn't a good look. But that was fifteen years ago. I don't want to get pulled into the game of "they were better then" like so many people seem to want to play with George W. Bush. They all sucked then, they were just a slight bit smarter. And maybe just a little bit less desperate: it's difficult to get more morally depraved than "so what if he wanted to fuck a middle schooler?" and yet that is where the religious right finds itself. Dismissing alleged pedophilia. This dog simply won't hunt. You know you're really in trouble when you're reaching to the oldest of the Old Testament for some sort of moral get out of jail free card, as though those texts aren't rife with polygamy, casual murder and much else besides, none of which is handled with much judgment. Even I know that just because something is in the Bible doesn't automatically mean that it's intended to be good behavior for Christians.
I have to admit that Roy Moore has lost any real menace to me during this election. I mean, he'll be terrible in the Senate, but in many ways he's precisely the adversary we could use right now. Moore (who to be fair was a very divisive figure within Christian right circles back when I still was still somewhat plugged into those circles) comes back at a time when the Christianists are desperately in need of a visible leader, any leader. (Trump is more a (literally) Faustian bargain than a leader of their group.) Moore is inevitably going to be slotted into that position and the good news is that he's as big a fool as has ever made it to the upper echelons of American politics. Regardless of their ideas and values, in the past there have been plenty of smart, calculating figures atop the religious right. Think about Billy Graham, for example. Moore, though, is a total dolt. Like Trump, he knows nothing about policy of any sort. But while Trump at least offered his (illusory) dealmaking and leadership skills, Moore offers literally nothing except God. Crime? We need to believe in God. Natural disasters? God again. On issue after issue, literally nothing doesn't boil down to this with him. This is, it should be said, more related to cult psychology than to any plausible form of Christianity. It also makes him an obvious target of mockery and jokes, and given that he's likely to become a high-profile media figure after winning the election, his entire larger group is going to be associated with this oversimplified, ultrastupid take too. Secularists have been pining for a foil this toxic and stupid for some time now and they're just about to get him.
Allowing religious institutions to engage in partisan political activity would obviously be a boon to evangelical megachurches, though I wonder how big of one: most of these institutions aggressively push the line anyway in my personal experience, and most of the people who go to them already vote GOP. I suspect that, in the short and medium term, the greater advantage would be to the large and growing backlash to the religious right and, by extension, to Christianity itself. The rapidly diminishing footprint of religion in American society is likely to be one of the major drivers of conservative destruction in the future IMO, and this is only likely to hasten it. (The end of mass home ownership, not quite as often discussed, is likely to be another. Also, if nobody can afford a down payment for a big suburban house, they're also not going to go to a big suburban megachurch.)
The steadfastness of evangelical support for Donald Trump is pretty noteworthy. I don't think it'll destroy the religious right on its own–lots of people have predicted its downfall, along with the downfall of Christianity itself, without noting the structural reasons why they stick around (ironically, probably the greatest threat to Christianity comes from the outside chance that the religious right does manage to ease the barriers between church and state, which have created the brutally Darwinian environment that has forced religious folk to adapt and stay in touch over the years). But continued existence is not the same as influence (or, indeed, becoming an outright liability to conservatives). Trump may make clear just how much more important politics is to the RR than character, but comparing their reactions between the David Vitter and Bill Clinton affairs (impeachment on one hand, endorsement for re-election and a higher office on the other) made this clear to people already paying attention.
The irony is that Antonio Sabato, Jr.* is probably actually going to see his career improve as a result of lying about the president's religion and acting like he's some sort of martyr of the Christian Right even though, as Sean O'Neal notes, his career dried up about fifteen years ago and two weeks is quite a short period of time to organize a blacklist. But of course he'll easily find work in the burgeoning Christian film industry, for which this whole thing was probably just an audition all along. Look for him to star in the next film in the God's Not Dead franchise. He'll be among the top five most loathsome humans in it for sure.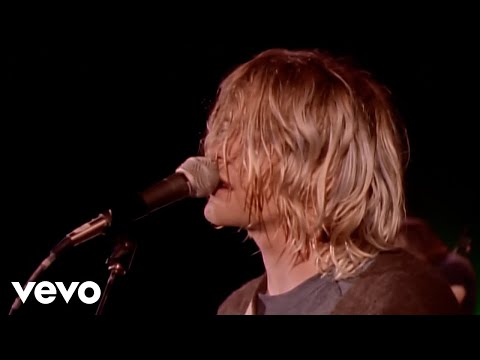 A couple months back, our state passed a law allowing transgender children to choose which bathroom to use. It caused an uproar in all the quarters you'd expect it to, and since transgender rights are often thought of as the "next" culture war battle some lovely people (i.e. likely Republican gubernatorial candidate Tim Donnelly) decided to try to put repeal of the law on the ballot and see what might happen. Only they botched the first part. The measure didn't get enough valid signatures and isn't going anywhere. Which, being honest, is a real relief since I don't have a real sense of how this would have turned out, though the fact that not even half a million real people could be bothered to sign them might signal little interest in rolling it back.
http://youtu.be/s3PSDlsqhNI
Via JoeMyGod, the Louisville Courier-Journal reports that the Kentucky legislature "voted by overwhelming margins Tuesday night to override Gov. Steve Beshear's veto of the controversial "religious freedom" bill" — by which they mean a microscopically thinly disguised attempt to provide legislative cover for anticipated future shoddy treatment of teh ghey, et al. Here's the text of the bill: