Currently viewing the tag: "Patriotism"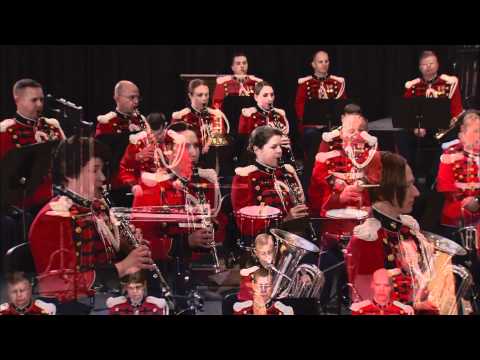 Now is the time for liberals to indulge in a little vulgar patriotism. Democratic elites really should start upping the patriotic rhetoric as a cudgel against Trump. You don't want to go full force into it now, just subtly let a little creep in. But after Republicans refuse to open a real investigation into Trump's Russia ties, this could be one of those instances where liberals can have their cake and eat it too with this stuff. Having a Republican president compromised by a foreign power–indeed, by a historically antagonistic power–is a pretty novel situation and I don't think Republicans would be able to handle such attacks well. At a minimum, it'll piss them off and distract them from the horrible work they'd otherwise do. It wouldn't even be questioning Trump's patriotism because it's already in question. Just emphasizing that fact could be very politically beneficial.
Yesterday I made a brief point about Jonah Goldberg's claim about liberals and patriotism (read it here). The gist is that he thinks liberals are unpatriotic because they want to change America, which is not mutually exclusive, to be sure. But I have a bit more to say on this topic.
Joe Klein is way too nice in his review of Jonah Goldberg's latest opus, The Tyranny of Cliches, though the parts that are intended to bite do:
But most of Goldberg's assaults against alleged clichés collapse into irrelevance. He devotes a chapter to undermining "slippery slope" arguments — which, in truth, are used by conservative organizations like the National Rifle Association as often as they are by liberals — but he ultimately decides that "slippery slope" arguments are "not so bad," and indeed, he trots out an absurd one of his own in the very next chapter: "Liberals are uncomfortable with the topic of patriotism because their core philosophical impulses are to make America a different country than it is." In other words, the reforming instinct — the progressive insistence that meat be inspected by the government, for example — is inherently un-American because it's a first step down the slippery slope toward government control?
When you find yourself inevitably pondering how I turned out the way I did, check out a rig I just spotted in the parking lot of a local mall in my hometown:
I always thought Mitch McConnell was overplaying his hand in the 111th Congress. By abusing the power of the filibuster to turn the Senate from a majority institution to a 60-vote one, he was able to block a lot of progress (and quite a bit of uncontroversial stuff too) and do a fair amount of damage to the enthusiasm of liberal Democrats. Which is fair enough, rules are rules and it's not like Democrats were going to find the 67 votes needed to change filibuster rules during a session of Congress. For one thing, not all Democrats wanted to reform the filibuster, notably Chris Dodd. And Democrats tend to be more fixated on process than Republicans, who aren't above the occasional bribe to push through something they want. (See: Nick Smith). McConnell must have figured that his bluff would never have been called, even though it would only take a majority of senators at the beginning of Congress. It looks as though he was wrong, since all returning Senate Democrats support filibuster reform. All of them. Including your squishy moderates, Ben Nelson, Joe Manchin, Claire McCaskill, all of them. And due to the quirk of allowing the Senate to modify its rules on the first day with a simple majority, it's looking likely that Senate Democrats are going to take away the bulk of Mitch McConnell's power going forward.
I just saw this Facebook ad pop up today and I think it perfectly encapsulates what disgusts me about the right wing today.
In sum:
We are right – you are wrong.

We are patriotic – you are traitors.

We support things that are constitutional – you are subverting the Constitution.

Only our points are valid – yours are invalid.

Only we have the gateway to the Truth – you are agents of [the Devil]/[Communism]/[Hitler].

We are righteous – you are evil.
How is one supposed to find common ground with such a rabidly Manichean outlook?
You'd have better luck trying to negotiate with a bear on the question of whether eating you is a good idea.
Read more on We Are Righteous While You Are Evil. Now, Let's Have a Civil Conversation, Shall We?…
A double-dose of quotey goodness on the above video of a group of conservative fucktards cheering the announcement that America lost out on the Olympics.
If Republicans think something might be good for the president, they're against it — whether or not it's good for America.
John Stewart:
Read more on Quotes of the Day: Krugman and Stewart on Obama Hate…
To put it as simply as possible, McCain—and his cohorts—are trying to score political points against the President in the midst of an international crisis. It is the sort of behavior that Republicans routinely call "unpatriotic" when Democrats are doing it. I would never question John McCain's patriotism, no matter how misguided his sense of the country's best interests sometimes seems. His behavior has nothing to do with love of country; it has everything to do with love of self.
h/t John Cole
Read more on Quote of the Day: Klein on McCain's Narcissism…