Currently viewing the tag: "Mitt Romney"
The Times has a "both sides do it" article on Obama and Romney. A taste:
Is it reasonable to start counting [job numbers] in January 2009? The economy was already shedding hundreds of thousands of jobs a month by then and none of Mr. Obama's policies would take effect for some time. Starting the count just one month later would show a small net increase in jobs for the president's tenure in office. Yet if he cannot be blamed for job losses in the early months of his term, can Mr. Obama be held responsible for not replacing the lost jobs more quickly?
No doubt Romney holds him responsible for that too, but that's not the question. The question is whether to start counting job numbers for Obama starting in 2009 or 2010. The argument seems to be, 2010 makes sense, but let's just thrown in another Romney talking point for balance.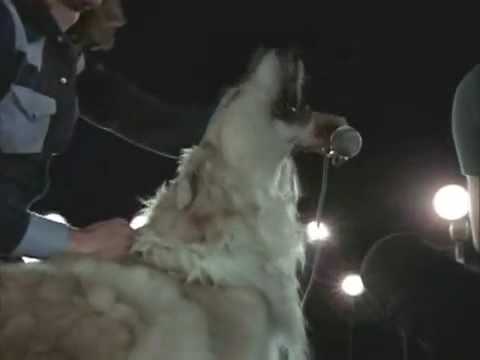 One of the things I sometimes enjoy doing is guessing what music public figures listen to. Some time ago, I found myself wondering what Mitt Romney listens to (aside from Baha Men, naturally), and I applied a few basic criteria to the project. It would have to be music that was popular in the late '60s and early '70s, corresponding with the times in a person's life when musical taste is formed (i.e. high school and college). Mitt struck me as a someone inclined toward a formalistic approach to most things, and during that time period that's going to mean prog rock. So my best guess was Pink Floyd, ELP, King Crimson, that sort of stuff would have to be what he was into, right? Technically proficient, though not always delivering in terms of substance.
I'm a hopeless contrarian and I know it. When people are shrugging, I go nuclear, and vice versa. So, since apparently elite progressives are panicking because of some poll showing Obama losing black voters and because James "Cajun-style" Carville wrote a memo, I feel the need to point out a few basic facts:
..goes to Daniel Larison:
Many observers look at this apparent contradiction and readily assume that Romney wouldn't actually conduct foreign policy as disastrously and recklessly as his campaign statements suggest he would. One way to make this unpersuasive argument is by appealing to campaign rhetoric: Romney can't possibly believe the ridiculous things he says, and he's just saying them during the campaign to mobilize his supporters, so no one needs to worry about what he's saying. The candidate makes this a little easier to believe because of his willingness to say almost anything to win political support. At the same time, Romney is thoroughly untrustworthy for the same reason. Another way to resolve the contradiction is to say that Romney's absurd hawkishness is shaped by his risk-averse personality. In other words, he grossly overestimates foreign threats, overreacts to them, and emphasizes the need for overwhelming military power and global hegemony because he is risk-averse, which does not mean that he is averse to conflict. Suppose that Romney's risk-aversion doesn't encourage prudence and restraint in the conduct of foreign policy, but instead promotes exaggerated fears of the capabilities of other governments that have to be countered and "preempted." If that's right, Romney might not seem reckless, but his foreign policy still would be.
Dead on, I think. And needless to say, putting another person who thinks that we can only survive by being preemptively aggressive toward other countries is not a good idea.
Many have tried (including Josh Marshall earlier today), but is it possible to come up with a convincing reason why Mitt Romney has been so heavily reliant on the political gifts of Donald Trump for months now? Trump has been a parody of himself for ages, and is really just a coarse vulgarian birther who would seem to be far more of a liability than a strength in a campaign. Trump's presence is a prestige-killer, the essence of reality television–it really would be like Obama campaigning with the Jersey Shore mutants. But Obama isn't campaigning with anyone from the Jersey Shore.
Read more on The World's Most Baffling Political Partnership…
Glenn Greenwald is wise here:
When it comes to assessing a politician, what matters, at least to me, are actions, not motives. If they do the wrong thing, they should be criticized regardless of motive; conversely, if they do the right thing, they should be credited. I've had zero tolerance over the last three years for people who pop up to justify all the horrible things Obama has done by claiming that he is forced to do them out of political necessity or in cowardly deference to public opinion; that's because horrible acts don't become less horrible because they're prompted by some rational, self-interested political motive rather than conviction. That's equally true of positive acts: they don't become less commendable because they were the by-product of political pressure or self-preservation; when a politician takes the right course of action, as Obama did today, credit is merited, regardless of motive.
The trap that politicians set for us (and I admit I'm not immune to it) is that they want us to identify personally with the image they project. But that image is rarely (I wouldn't say never because it's theoretically possibly) a full portrait of the person. You often hear about people having "relationships" with an artist through their work, but the goal of an artist is to reveal him- or herself to the world, which is not really the goal of a politician. We'll never know the latter group much better than they want us to know them. So, as Greenwald says, the only fair way to evaluate them is by what they actually do as public figures, not by our perception of their motives, which is essentially based on assumptions we make about them based on an image deliberately crafted for our consumption. Thus, Obama deserves enormous credit for his stance on marriage.
I typically react viscerally against titles like, "The Republican Party is more pragmatic than you might think," but there's actually not that much to object to in the actual piece:
Over the past few years, it has hardened into something approaching conventional wisdom that the conservative/Tea Party wing is in the process of taking over the GOP. But while the right has certainly asserted itself – particularly in the 2010 midterm elections, with mixed results – the reality is that the Republican Party is now in the process of nominating an establishment figure with a moderate reputation for president. Again.
Read more on But What Sort Of Pragmatism Are We Talking About?…