Currently viewing the tag: "Miscellaneous"
Is usually just conservativespeak for "something I do not like." Not sure what other word to apply to this though:
Not all ideas are good ideas. In a controversial photo posted to Reddit, one man revealed that Mountain Dew has created a a new, junk food abomination: a Doritos-flavored soft drink.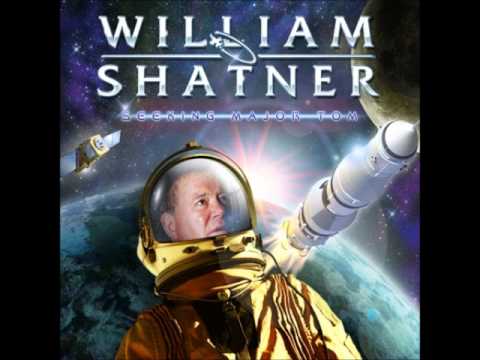 William Shatner's interpretation of "She Blinded Me With Science":
This weekend I intend to finish The Ambition and The Power, about Jim Wright's speakership in the late '80s. Read it on a recommendation from the estimable Jonathan Bernstein, and it's still quite readable even if most of the figures are no longer still around. The book is at its best when describing the Reagan Administration and Reagan himself–I've never quite bought the liberal cartoon of Reagan as a moronic, glassy-eyed presence in the presidency, and needless to say I never bought into the right's myth of the man either. And the whole Reagan/Tip O'Neill compromising celebration from the centrists, well, that seemed a bit incomplete as well (turns out that O'Neill generally didn't fight Reagan on what he wanted, while Wright did). This book lays out a very plausible portrait of Reagan as someone who is palpably tired of all this shit, but is completely stubborn and ideological, willful and not really all that trustworthy, constantly playing power games and working along different tracks at the same time to accomplish his goals. Machiavellian but not terribly clever. You can sort of see why his Administration had the sorts of scandal troubles it did, given the stubbornness, impatience, and raw power exercises that Reagan displays in the book. Though, in all fairness, I doubt that any of this is unique to him, or uncommon among presidents. It's also definitely interesting to read stories about Reagan's being ignored in his pleas to Senate Republicans, considering how he's perceived by the GOP today, but it makes sense: by that time Reagan was a lame duck, and those guys had their own troubles to worry about. Definitely an interesting read for people interested in politics (i.e. anyone reading this).
This is a big f'ing deal: "Russia's State Duma on Friday voted to recognise Polish victims of the 1940 Katyn massacre as a tragedy for Poland and Russia, and to acknowledge that the killings had been ordered by Soviet leader Josef Stalin." Why is it relevant? Because, for those who don't know, back in 1940 the Soviet army massacred over 20,000 Poles, and effectively took out an entire generation of Poland's brightest young men and contributed to the famously antagonistic relationship between the two countries. I'm not an expert on the massacre, but I don't think calling it an open wound in the souls of both nations is too radical an assertion. So an apology, however belated, is a really important event. Despite the time lapse it seems there's still a cultural footprint for Katyn: there was a pretty good British movie from a few years back that hinged on the incident, though for a more thorough backgrounder on the massacre, click here.
Read more on Russia accepts responsibility for the Katyn Massacre…

For those of us that have been complaining about the obvious Republican bias in Scott Rasmussen's polls since Obama was sworn in, all while the mainstream media called us hyperbolic, we now finally have the definitive takedown by numbers guru Nate Silver following the 2010 elections.
Read more on Wonkiest Bitchslap Ever: Nate Silver Demolishes Scott Rasmussen…
Nearly a quarter of South Korean men over 75 are still in the labor force, as are 14 percent of Japanese men. In the United States, a 10th of such men are working or seeking work, compared with half of 1 percent in France.

Put another way, a Korean man over 75 is more likely to be working than a Frenchman in his early 60s.
Protests continued this week in France as the Parliament approved a bill that would raise the minimum age for French retirement benefits from 60 to 62 (same as US).

Greg Sargent at The Plum Line reports on a lovely piece straight out of the Minitrue RecDep. A shadowy conservative group called the 60 Plus Association is sending out mailers warning Virginians that they may soon end up in an "Obamaville" if they don't vote out the Democrat, Rep. Gerry Connolly. Connolly, they point out, supported the dreaded stimulus.
Greg Sargent:
Read more on Conservative Group Mailer Warns of "Obamavilles"…