Currently viewing the tag: "Liberals"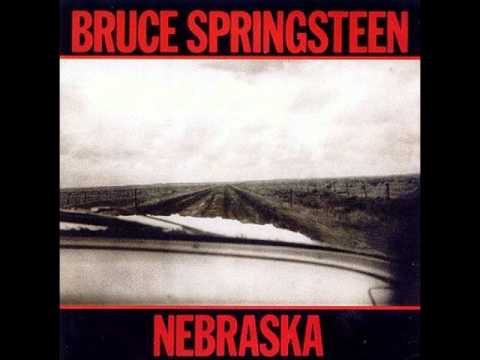 I was going to do this long post responding to this, but honestly, I figured I'd allow noted political theorist Bruce Springsteen to explain why it's problematic:
In essence, while I can certainly understand pragmatism, ignoring crimes committed by Republican presidents and adopting a "let's just move on and unite" attitude is pretty emblematic of liberals generally, and not in a good way. For anybody who's asked how Republicans get away with everything, this is why. All carrot and no stick, just like the song. But a Truth and Reconciliation Committee is a joke as there is little interest in reconciliation from Trumpian Republicans. (Not so sure "truth" is such a winner either.) They won't care whatever such a committee turns up. Trials for criminal wrongdoing won't end the culture war, but considering how they decided Obama was a tyrant over nothing, who cares? At least justice would be done. And if there were a compelling reason to forgo that, I'd be willing to hear it, but there isn't. It doesn't get us anything. It just convinces the right to get ever crazier.
Hillary Clinton and Bernie Sanders formally declared an end to their political rivalry Tuesday, joining forces to take on a shared enemy: Donald Trump.

"I have come here to make it as clear as possible why I am endorsing Hillary Clinton and why she must become our next president," Sanders said at a joint rally here. "Secretary Clinton has won the Democratic nomination and I congratulate her for that."
Unlike the various Chicken Littles who thought Trump would be in the Oval Office unless he did this weeks ago, I actually think this is pretty much ideal timing. In the wake of yet another round of the email scandal (it does say something that an exoneration on the part of the Director of the FBI still somehow becomes a negative news cycle for HRC), a positive and unifying news event is a welcome change of pace going into the conventions. Hopefully it will be good for a bit of a poll bump, as some of Sanders's supporters have still not migrated over to supporting Clinton. But even if this occurs, stuff like this shows why it's not going to be like 1995 for the Clintons again:
Read more on The Sanders Endorsement And Why Things Are Different Now…
There are all manner of things Dick Cheney doesn't understand, I'm sure, but ultimately I think this paranoia is widely shared on the right. He doesn't know what makes Obama tick? Well, that's understandable, given that the president has only written two books (and, unlike Cheney, he didn't use a second author on either), not to mention thousands of delivered speeches by this point, and he has as well as an actual record in office as president. That's clearly not enough material to form a working understanding of how the man thinks and works. Now, granted, if you assume that all that is just for public consumption and that the real Obama is some kind of insidious bad guy with a plot to impose radical change on America, then it's a lot harder to know what makes him tick, because he constantly seems to do things that undermine that strategy and make it hard to build a general theory. For example, by bailing out the banks and doing nothing for the public, Obama inadvertently empowered the increasingly ascendant Elizabeth Warren contingent, highly critical of finance. His troubled push for TTIP Fast Track is being viewed so skeptically partly because of bad trade deals the public has in memory, but then again, it may be that Obama himself has inked one too many deals too favorable to Republicans that liberal Democrats simply don't trust him on this sort of thing anymore, spurring a more procedurally radical Democratic Party. Man, that guy is so sneaky. What appears to be giving away the farm and not being aggressive enough is actually a long-term radical plot. Who knew?
I've been meaning to write about this piece from a while back that argues against devolution. It's a bit odd. For one thing, the two examples seem to confuse the very different ideas of devolution and secession. Having the blue states become part of Canada would not be an example of devolution, but one of secession. (So, for that matter, was the proposed Scottish referendum. Which failed in part because of promises of greater devolution.) While there are some domestic liberals who do favor secession (there's a decent percentage in Vermont, at least), very few favor devolution (which is, after all, just a fancy word for enhanced federalism/less central control) so far as I can tell. Nearly all prefer federal to state power, and my guess is that post-2010, there would be significantly more liberal support for a unitary state (i.e. one without states) than an enhancement of the powers of individual states. The polling on this isn't there but my guess is that it would be 3-to-1 with the public at least, and nearly unanimous among influential liberals. In any event, there has been zero support for the various devolutionary approaches that have been proposed in the past couple of years, such as block-granting Medicare. So the article comes off as baffling, arguing against a more-federalist liberalism that doesn't seem to exist in any significant way, and has nothing to do with the specific examples raised.
The Achilles Heel of conservatism is thinking that everything boils down to a simple, easy to understand explanation that you don't need some Harvard Ph.D. to explain. If you really think about it, it's this belief that enables the FOX News type of worldview more than any other. It is, of course, highly similar to tribalism in its binary thinking, and at this point conservatism and tribalism are interchangeable concepts.
This Times article is simply horrible. The article implies that it's some deep failing that Obama was unable to twist enough Democratic arms on background checks, ignoring the fact that even with every Dem on board the filibuster would have ensured it wouldn't have mattered. So the idea of whether Mark Begich feels intimidated or not is moot. With only four GOP votes, the venture was doomed to failure. People looking for a place to vent ought to focus either on the filibuster or the power of the NRA, not on Obama. This one really isn't his fault.
Read more on No, Obama's Failures Aren't Because He's Too Nice…
Yesterday I made a brief point about Jonah Goldberg's claim about liberals and patriotism (read it here). The gist is that he thinks liberals are unpatriotic because they want to change America, which is not mutually exclusive, to be sure. But I have a bit more to say on this topic.
Joe Klein is way too nice in his review of Jonah Goldberg's latest opus, The Tyranny of Cliches, though the parts that are intended to bite do:
But most of Goldberg's assaults against alleged clichés collapse into irrelevance. He devotes a chapter to undermining "slippery slope" arguments — which, in truth, are used by conservative organizations like the National Rifle Association as often as they are by liberals — but he ultimately decides that "slippery slope" arguments are "not so bad," and indeed, he trots out an absurd one of his own in the very next chapter: "Liberals are uncomfortable with the topic of patriotism because their core philosophical impulses are to make America a different country than it is." In other words, the reforming instinct — the progressive insistence that meat be inspected by the government, for example — is inherently un-American because it's a first step down the slippery slope toward government control?