Currently viewing the tag: "John Kasich"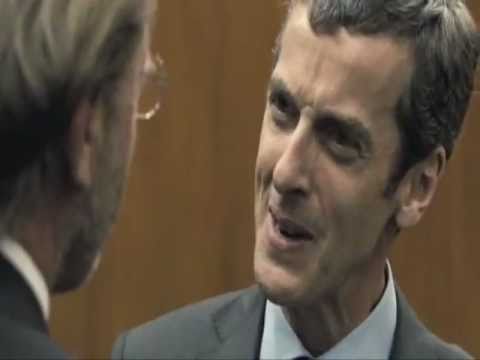 It's been too long since John Kasich lectured women on how to live their lives. So he did it again. Nice.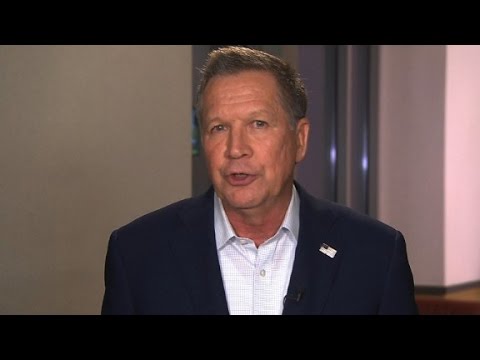 While he'd certainly fare a little better than Donald Trump or Ted Cruz in a general election, it's worth remembering that the casual sexism, condescension, and tendency toward outburst that embody John Kasich's public presentational style would make for a less than ideal contrast with Hillary Clinton. So by all means, laugh at the man who only makes the news by embarrassing himself: the man still most likely to give us Donald Trump, the man who continues to operate a presidential campaign that has been unable to compete in more than a handful of states, and yet the man who is still the smart, clever one of the bunch. Kasich is a classic example of a man who doesn't understand his weaknesses–Trump has the same exact traits, but he uses them to his advantage in getting what he wants, while Kasich continually gets himself into situations that grant him no sympathy from Republicans when he's jumped on by liberals. Just fucking useless.
Read more on Strong General Election Candidate John Kasich, Ladies And Gentlemen…
John Kasich has made his case for staying in:
Mr. Kasich ignored all calls to step down. He campaigned Wednesday in Wisconsin, where the next Republican primary will be held April 5, and his advisers argued that the race's final stretch of 20 states, mostly in the Northeast, Middle Atlantic and the West Coast, put Mr. Kasich in a far stronger position than Mr. Cruz to halt Mr. Trump.
www.youtube.com/watch?v=19ZxJVnM5Gs">would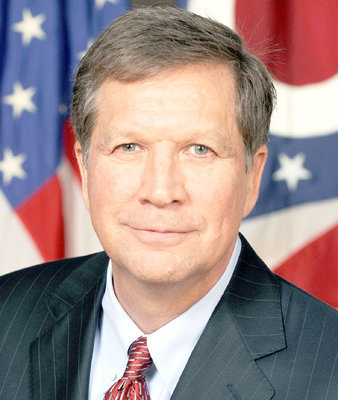 As I've written more than once, Obama didn't win the 2008 primaries because people hated Hillary Clinton. Some did, but many of his supporters thought Hillary was perfectly acceptable. Obama won them because of the contrast he cut with George W. Bush in every sense: background, style, intellect. Clinton obviously offered a contrast as well but it wasn't as dramatic as the one Obama offered: Obama is neither white, nor a Boomer, nor an Iraq War supporter, nor part of a prominent political family. Clinton is all of those things, as was Bush. Replacing a white evangelical with some studied roughness around the edges with a secular black intellectual who was (and remains) quintessentially smooth was an unspoken driver of Obama '08. I'm speaking mostly of the primaries here: in the general election, fundamentals reign mostly supreme. But I think that was a bit part of the general as well.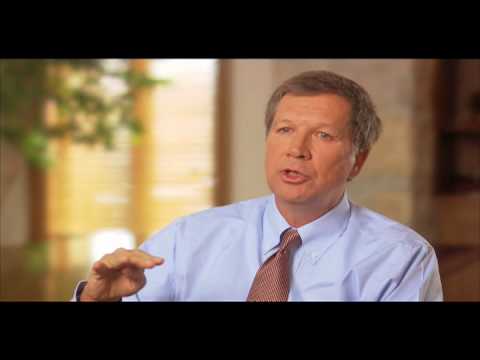 Increasingly you see John Kasich's name bubbling up as a possible presidential contender for the GOP. Mitt Romney said it. So did this guy. My immediate response would probably be like, "Hey, if y'all want to try another business Republican who lost a presidential race before and worked in the financial industry, then go on ahead!" You can see why Romney in particular would like the idea.
Ohio Gov. Kasich says yes to Medicaid expansion, Pennsylvania Gov. Corbett says no.
This is actually pretty easy to explain. Kasich runs a less liberal state, but he evidently doesn't have to worry about a primary challenger, so he can go ahead and take the odd liberalish stance that will set him up for a re-election bid. Corbett does have to worry about a primary, so he's making decisions that will make his re-election even harder, and it's going to be hard to begin with. In any event, it's interesting to see the 2010 Red Squad Governors break up over a big issue like this.
Tuesday night turned out to be a very good night for Democrats, easily the best since Obama's victory in 2008. The major wins here are, in rough order of importance: