Currently viewing the tag: "James Comey"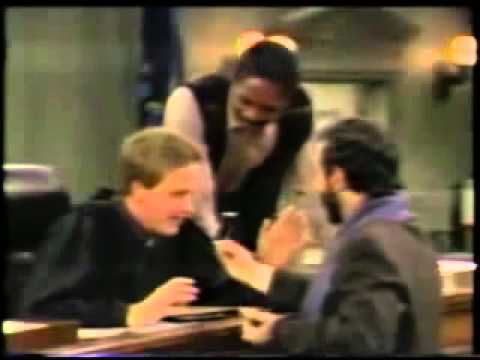 You gotta love that it came from the Russian Foreign Minister:
A reporter asked whether the firing of Comey "cast a shadow" over the talks.

"Was he fired?" Lavrov said in response. "You are kidding, you are kidding."
I'm sure it sounded even better in the original Russian.
My earlier post was a bit of a final fuck you to a man who I've long pegged as a self-righteous narcissist, James Comey. Obviously the news that Trump was looking for reasons for the past week to fire Comey puts it in a different light. I think some of the shrieking overestimates the level to which Comey could be trusted to bring through the investigation into Trump and Russia and I'm not inclined to give him the benefit of any doubt–recall his behavior over Hillary was all about being able to preserve his good Republican card–but ultimately the firing was really not about Comey himself. This must be acknowledged. Whether it was Trumpian panic generally or over something specific we will find out soon enough.
Comey's been fired. I can't imagine anyone's going to be too broken up for his sake. Obviously in retrospect Obama's biggest mistake, and almost certainly the last time a Democrat puts a Republican in charge of anything meaningful. (If he didn't want a liberal running the FBI, why not name fresh-out-of-a-job Ben Nelson? He was just as qualified.) That Comey's final act was bumbling testimony related to EMAILZGATE is sort of perfect.
Before he leaves office, President Obama definitely needs to fire James Comey. It's the only satisfactory solution: Clinton firing him would look like payback, and establishing a norm of new presidents firing the FBI Director and picking their own is not one I want to get started. We've seen enough norms get blown this cycle. Regardless of his motives, Comey broke with longstanding norms and the advice of colleagues in playing ball with rogue agents in the FBI and Republican zealots like Chaffetz, not to mention the utter lack of professionalism in managing his own agency and exerting authority over his people that led to the situation in the first place. He went out on a ledge over this, and he needs to answer for it. But I have to wonder if he will. Obama, recall, vetted Comey for a Supreme Court seat. That may have just been for window dressing–it was back in 2009, when Obama was still fully in kum-ba-yah mode. But it's also sort of insane, and not just in hindsight. It would have been like George W. Bush considering Eric Holder up for the Court. If nothing else, it shows that Obama had been thinking about putting Comey into a top position in the government for basically his entire presidency, and it shows how highly Obama thinks (or, at any rate, thought) about him. Obama has delivered some not-so-veiled criticism at Comey, sure. But it's easy enough to imagine Comey announcing that there's nothing in the emails a few days after the election and Obama deciding not to hold a grudge. Generally that's a good thing, but I think it would be a big mistake in this case. It's definitely better for presidents not to hold grudges and Obama truly doesn't do it, even when sometimes I feel he shouldn't be so quick to forgive. There's a difference between forgiveness and accepting horribleness out of a desire to avoid fuss. But a "no drama" resolution to this would essentially endorse Comey's behavior and I fear that's how Obama will play it.
Never ceases to amaze me just how many people in politics are obsessed with earning respect from Republicans. I get that a lot of people don't want to be identified as partisans of either side, sure. Totally understandable. But if the conservative media decides that you're an enemy, it should be painfully obvious to just about everyone that there's simply no way of clearing yourself. None. One would think that this is clear after the past few decades and especially after the year of Trump. The only way is to just ignore them and do your job. Josh Marshall:
I actually don't have too much of a problem with picking now-confirmed Republican James Comey to run the FBI, as he's proven himself to be reasonably principled and not much of a partisan bombthrower. We don't have to worry about another Louis Freeh situation, wherein Clinton's FBI Director considered Clinton little more than a common criminal, in other words. But while perusing Comey's Wikipedia page I came across this:
Read more on Obama Is A Complete Weirdo About Bipartisan Appointments…
(please forgive the horrible pun…)
Anyway, I just wanted to note that I think James Comey is a fine choice for FBI Director, and a somewhat surprising one. I want to believe Jonathan Chait's theory that the political gravity has moved rapidly to the left on national security issues, but I think it's just become more complicated over the years without anyone, politicians especially, noticing. What I really think is happening is that, free of electoral constraints, Obama can worry less about a terrorist attack ruining his Administration and think more about where he'll leave the country in three and a half years, and thus is moving more toward the widespread ambivalence toward perpetual war that a huge chunk of the populace is feeling, even if Obama's version of "taking us off a permanent war footing" essentially means only a few substantive changes to how we operate overseas. A bit more restraint I guess with teh dronez. But that's more than he's given us so far in his entire tenure in office, rest assured, even if Congress (which will have to face voters again) is much more reluctant to scale anything back ever. Truth be told, if Obama was unwilling to roll back the Bush measures during the early going of his Administration, when his approvals were in the 70s, I find it hard to figure how they're going away now. But anyway…