Currently viewing the tag: "Islam"
I took a bunch of undergraduate courses in religious studies back in college–at one point I considered a minor in the subject, but I went to a school that discouraged minors and deliberately made them hard to get, requiring 30-40 units for an essentially worthless distinction. In any event, I (unlike the dittohead running Ahmed Mohammed's town) actually do know a thing or two about Shari'a Law. Hardly an expert, but my recollection is that it's about 90% unobjectionable love thy neighbor, give to the poor type of stuff, and about 10% stuff that is problematic from a secularist's perspective–it does do things like proscribe how the judicial system is supposed to work, so it's fair to say that under strict Shari'a Law, a separation between church and state is not really a thing that exists (though few Islamic countries implement the entirety of Shari'a Law in their legal codes), and it must be stated that for quite a long time the idea of church-state separation was marginal in the Christian sphere as well. And if you ever listen to Mike Huckabee for more than twenty seconds, you'll find that it's still not universal there either.
Always this talk of the threat militant Islam poses to the West. I don't deny that Europe has real things to worry about, but for America I just dunno. I mean, there is the threat of sporadic attacks, which I'm not minimizing, but apart from that, what is it were terrified of again? Farfetched scenarios where they acquire a nuclear bomb? Nonexistent fifth columnists secretly plotting to implement Shari'a Law? (A worry, by the way, that is utterly banal if one has studied Islam a little and knows what Shari'a consists of.) The implausible notion of militant Islam becoming a mainstream political orientation?
http://www.youtube.com/watch?v=YeweOEEtnhk">has
This is, ahem, a different perspective on the troubles going on in Gaza:
Recall that, just last year, the president touted the "Arab Spring" – which any high school history buff could have predicted would devolve into the utter chaos it has – as "an extraordinary change taking place," wherein, "Square by square, town by town, country by country, the [Muslim] people have risen up to demand their basic human rights." (You know, like the Quran-given right for Muslim men to beat or kill women and homosexuals with impunity; or like the human right for both Iran and the Palestinian Authority to "wipe Israel from the face of the earth.")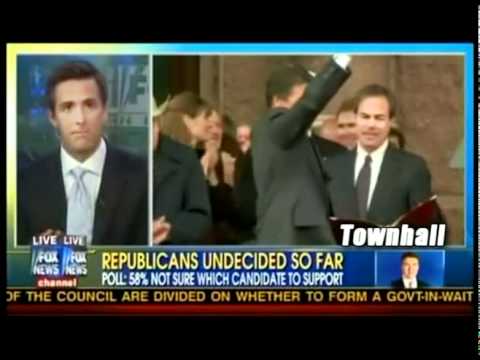 There isn't much that blows my mind more than the followers of some particular strain of irrational religious mythology denouncing the followers of another irrational strain of religious mythology.
Read more on My Silly, Dangerous Mythology Is Better Than Your Silly, Dangerous Mythology — Updated…
Yes, those Crusades:
Rick Santorum launched into a scathing attack on the left, charging during an appearance in South Carolina that the history of the Crusades has been corrupted by "the American left who hates Christendom."
Read more on Bold New GOP Electoral Strategy: Defend The Crusades…
Blame it on the racialist thugs who continue to terrorize lower Manhattan with unhinged fear-mongering about some Muslims setting up a community center in an old Burlington Coat Factory, or blame it on a meth-addicted paranoid tooth fairy, it really doesn't matter.
Read more on Breaking: Unhinged Demonization of Government and Muslims Is Dangerous…
I really just can't put it any other way: the reactionary right in this country are dangerous, insane fucktards that wreak havoc with every paranoid delusion that invades their primordial, largely inactive brain cells:
Read more on If You Are Scared That Sharia Law Will Attack You In Oklahoma, You Should Be Put Out Of Your Misery…
I really just can't put it any other way: the reactionary right in this country are dangerous, insane fucktards that wreak havoc with every paranoid delusion that invades their primordial, largely inactive brain cells:
Read more on If You Are Scared That Sharia Law Will Attack You In Oklahoma, You Should Be Put Out Of Your Misery…