Currently viewing the tag: "Hypocrisy"
I think one of the biggest things that pisses me off about politics and the news media is how easily politicians can truck in transparent about-faces on virtually everything (see, e.g., the filibuster of Federal judges) and not pay a political price for it or even have the hypocrisy immediately thrown back in their faces by any of the Serious People that dominate our pundit class.
Another bucketfull of irony poured into the bottomless well of Republican hypocrisy:
Senator Rand Paul […] was detained [inconvenienced] at the airport in Nashville by the Transportation Security Administration on Monday, according to people close to the lawmaker, although the T.S.A. quickly disputed their account.
Read more on En Route To Denounce Privacy Rights, Rand Paul Erupts About TSA Violating His Privacy Rights…
One wonders what Herman Cain's lawyer would have had to say about John Edwards or the whole Lewinsky mess:
"This is not an accusation of harassment in the workplace — this is not an accusation of an assault — which are subject matters of legitimate inquiry to a political candidate," he said. "Rather, this appears to be an accusation of private, alleged consensual conduct between adults — a subject matter which is not a proper subject of inquiry by the media or the public.
Read more on Republican Chutzpah Quote of the Day: Sex Life Off-Limits For Media…
A little nugget in Lev's last post got me to thinking:
If acceptance by the public matters to Mormons so much, they might want to take the initiative and assume a more hospitable attitude toward the LGBT community and a social justice focus, for starters.
The ability of a lot of alleged "Christians" to flee miles away from what the Jesus of the Bible seemed to be interested in never ceases to amaze me.
Read more on Simple Question: If Jesus Were Around Today, For Whom Would He Be Speaking?…
Another success story to add to Marcus Bachmann's
theory of praying away the gay:
Emails shared with The Indianapolis Star suggest that state Rep. Phillip Hinkle — responding to a local posting on Craigslist — offered a young man $80 plus tip to spend time with him Saturday night at the JW Marriott hotel.
Read more on More Success In Praying Away The Gay: GOP Rep. Solicits Rentboy…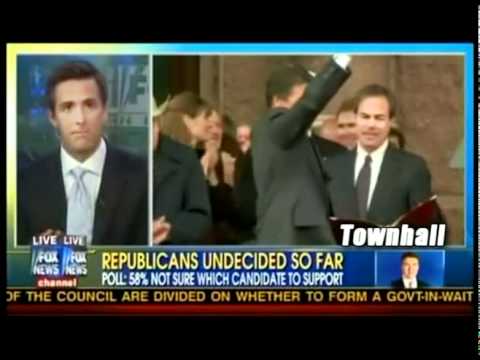 There isn't much that blows my mind more than the followers of some particular strain of irrational religious mythology denouncing the followers of another irrational strain of religious mythology.
Read more on My Silly, Dangerous Mythology Is Better Than Your Silly, Dangerous Mythology — Updated…