Currently viewing the tag: "Healthcare"
Amy Klobuchar will not be the next Democratic presidential nominee.
Breaking: Graham/Cassidy bill pulled. Now there is an opening for bipartisan agreement to be reached to fix ACA. Let's get it done.

— Amy Klobuchar (@amyklobuchar) September 26, 2017
I've written this before, but the idea of just passing whatever to get healthcare over with is one of the weirdest ones from Republicans. Sure, if you pass a good bill that has been rigorously examined, then maybe it takes care of the subject for awhile. Passing some hastily assembled piece of junk that nobody except the lobbyists who wrote it has read is only going to create more problems that will have to be addressed. Admittedly Republicans might choose not to address them and just let Democrats fix them next time they're in power–and of course obstruct and yell all the while, hoping that public amnesia and the gullible media will help them out (which they would)–but the next unified Democratic government isn't going to fart around for eight months while wonks circle-jerk themselves over market mechanisms like the last one did, in the process giving them an in because nobody understands what is going on. My guess is the next Democratic health bill will be to expand Medicare to people 50 and over, expand Medicaid to 200% of the poverty line, and put a public option in the exchanges. Republicans will oppose that as well, of course. But it'll be quick and popular, and ultimately Republicans would be unhappier as a result.
I'd be shocked if either Graham or Cassidy wrote so much as a semicolon in the bill that bears their names. Honestly at this point, I don't know why anyone who actually cares about policy would bother to get into Republican politics (and, just by my own unscientific observation, fewer and fewer do). The policy ideas flow from rich Randian donors to the think tanks and lobbyists they pay, who draft the bills and slip them to not particularly bright legislators who won't ask any questions and cherish the attention. We've seen this only a few million times before, but the tell is always that the "authors" of the bills in question can't answer even basic questions about what their bill does, and while sometimes those are probably just lies, they're often just so uncalculated that they only make sense as basic ignorance rather than lies. Remember all the "read the bill" nonsense from when the ACA was passed? Heh.
Thanks to Susan Collins and Lisa Murkowski for standing tall against Trumpcare all along, and to McCain for actually mavericking one last time (and predictably stealing the glory). I'm frankly amazed he did it. I could complain about him still and perhaps will in the future but damn.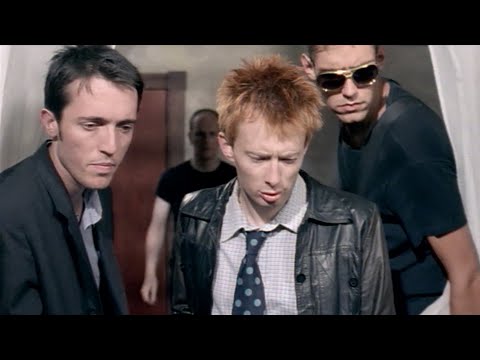 This is something that bears repeating:
In the end, it was two conservatives – Sens. Mike Lee of Utah and Jerry Moran of Kansas – who became the third and fourth senators to come out against the Senate's Better Care Reconciliation Act. Yet conservatives are still placing the blame on moderate senators, who were uncomfortable with how the bill would have phased out Medicaid expansion and enacted deeper underlying cuts to the program.
I'm not really going to be all that sad if Republicans cut Dean Heller loose over this, but the real problem here was that the Republican Party promised people a unicorn for seven years. Blaming a small number of "moderates" for not creating the unicorn is silly. Everybody in the GOP promised the same unicorn, but guess what, there was never going to be a unicorn, so…
One of the more curious assumptions Republicans seem to make about TrumpCare is that this will "get healthcare out of the way." I think this is a bizarre assumption to say the least. Given that they're advancing a policy that doesn't seem very likely to work, that they don't seem to care very much about whether it does work or not, and that will make a lot of people worse off, it seems more likely that health care will keep popping up as they have to pass "fixes" to the crises their bill creates, which will only have the effect of hardening public opinion against them on this issue (maybe in general). That their strategy seems to be outright lying about the contents of the bill leaves them vulnerable to taking the blame as things head south. There are undoubtedly some loyal Republicans who believe the many outright lies of Trump or Pence or Ryan, one assumes they'll be pretty damn mad when their insurance goes away. Doesn't mean we shouldn't try to stop it from passing! But still.
This turned out to be pretty accurate. I have no real confidence in Heller making a difference in opposing the bill–I haven't seen anything to suggest him as anything other than a party hack–but we'll see. Though I will apologize a bit for the swipe at Dianne Feinstein, who has given even me no real chance to criticize her this year. I'm really surprised!
I had quite an odd home appraisal experience today.
The appraiser was a nice enough guy.  He was jawing about Obamacare being too expensive and then mentioned some kind of Christian health cooperative he belongs to that had lower "premiums" and covers much the same stuff as normal health insurance.
Read more on Jesus Will Care For You, Unless You're A Dirty Slut…