Currently viewing the tag: "Foreign Policy"
The Pentagon is considering fresh military action in Libya more than four years after conducting an air campaign that helped topple dictator Muammar Gaddafi, a spokesman said on Wednesday.

Officials are currently "looking at military options" to stop the Islamic State militant group from gaining ground in another oil-rich Mideast nation, said Pentagon spokesman Peter Cook.
A new Gallup poll shows that 47% of Americans say they are worried about being a victim of terrorism while 38% say they are worried about being a victim of a mass shooting.
I'm honestly agnostic on whether it makes sense or not to release Jonathan Pollard from prison, I've heard reasonable arguments for and against. But if this is indeed a sop to Israel to try to make the Iran deal go down easier as the article suggests, then it merely confirms that Barack Obama is still missing something key on dealing with foreign rulers. Obama often seems quite preoccupied with having relations with other countries seem "good," perhaps because of how badly Bush wrecked them. But if we're unable to maintain "good" relations with Israel/Saudi Arabia/Egypt without endless bribes and concessions (and in the former case, ignoring deliberate insults), then are they really in any sense good? And if Israel considers it a betrayal that we've actually acted on their stated existential threat, what good is a returned spy really going to do? Just seems like another burn of political capital for the sake of a grand gesture that won't make a bit of difference, not unlike the concessions Obama kept making to Republicans back during his early days. He spends something to get nothing. It's like holding up the boombox from Say Anything even before the movie starts.
The announcement of the framework for a nuclear deal with Iran is obviously a cause for celebration for those hoping for peace and cooperation rather than endless conflict. But part of it makes me sad. There are moments–mainly the Iran framework and the work with Cuba–that offer flashes of the foreign policy president Obama could have been. Boldly ignoring the Right and mainstream pundits, rejecting the militarized consensus of today's foreign policy and the bankrupt assumptions of yesterday's to push for peace. It is clear that Obama can behave this way, and it's enormously satisfying when he does, but it's far less often than than one would have hoped going in and it throws the nonsense into sharp relief. Daniel Larison found perhaps the definitive example of the "I don't know, just do shit, maybe it will pan out, at least we're not getting tagged by the hawks about it, underpants gnomes" philosophy that is sadly much more typical of how they often work. The Yemen operation is clearly the work of a global chessmaster novice. And unfortunately, it's much more typical of the Obama Administration's foreign policy on a regular basis than the Iran deal.
Read more on The Iran Framework Makes Me Sad, Counterintuitively…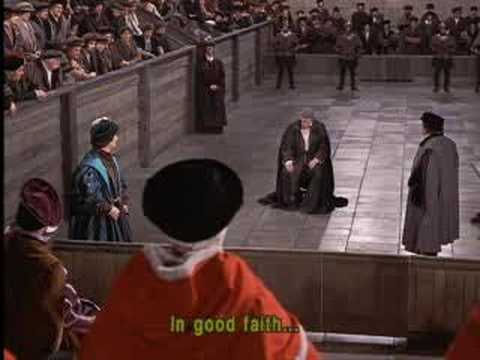 I didn't realize that Rand Paul signed onto the now-infamous Iran letter. A true man of principle. This seems applicable:
The thing that it's important to remember when reading neocons and Washington Post-style liberal hawks acting oh-so-angry about Pres. Obama opening up Cuba is that they don't really care much about human rights or democracy or any of that. That's just spin, obviously. What really makes them mad about a Fidel Castro, or a Hugo Chavez, or an Evo Morales, or a Vladimir Putin or a Mahmoud Ahmadinejad is the idea that someone is allowed to talk shit about American policy and values, possibly even to deal us some modest setbacks, and get away with it. That's the bitter pill for these people. Castro was in many ways the role model of this–the originator of a trend that the others have in various ways adopted, and that they get this reaction out of these people has helped each one out at home. To so many of these folks, the idea that Fidel Castro could "get away" with the crime of remaining in power for nearly five decades despite our wishes, denouncing the United States and engaging in (mostly) mildly disruptive activities against it–the Cuban Missile Crisis I tend to blame more on Kennedy, and the twin decisions of the Bay of Pigs and wimping out over Berlin giving the Soviets the impression that he was incompetent, weak and unstable–plus surviving a bunch of oddball assassination attempts. This is a grievous insult to their pride. They simply can't bear it.
Read more on A Helpful Tip When It Comes To Parsing Cuba Critics…
As usual, the smartest take on the politics of recent Cuba developments comes from Daniel Larison, who concludes that this is very much part of Obama's way of patterning foreign policy to domestic policy considerations. It makes a lot of sense. Though while this isn't a change in strategy per se, it departs from the typical, depressing obeisance they have to hawkish opinion outlets like the Washington Post's op-ed page. In this case, they told those people to screw off. Then again, he was willing to ignore them to negotiate with Iran, so perhaps this isn't so much a departure as the established pattern of ignoring these people over diplomacy, but desperately trying to appease them with hawkish rhetoric (or action) otherwise.