Currently viewing the tag: "Elections"
Looks like Denmark is about to swing to the right, continuing the year-plus string of parties of the left just getting hammered around the world. Not that I think this is a portent for 2016 necessarily, and I think it quite likely that general elections in Canada and Spain should counter this trend before the end of the year. Certainly, local elections in both of those countries are just about the only non-awful things on the electoral front for quite some time.
My basic view is that Israel has already passed the point of no return on West Bank settlements and is doomed. It's not clear to me what it turns into–either an illiberal religious apartheid state that ultimately crumbles under the weight of a demographic bomb or a binational state of Jews and Palestinians are both possibilities–though it's certainly possible we'll see one after the other. But even if a center-left government is elected, the interests pushing the policies dooming Israel in its present form are hardly going to be sidelined or marginalized–they will certainly be represented in a Herzog-led cabinet. There's no way out of this. That said, there are strong short-term reasons to hope for a Labor-led coalition government, in order to marginalize and diminish the international standing of Netanyahu, and wrongfoot opponents of Iranian diplomacy.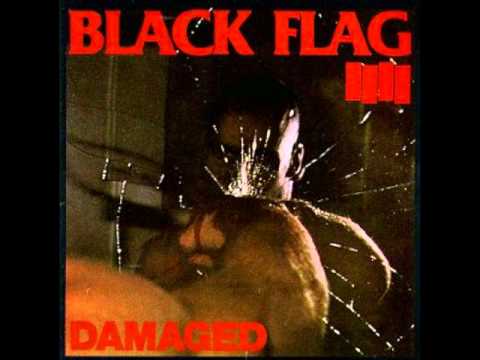 I'm happy to see some items like this one, pushing back on the notion that Democrats are destined to have big losses in two years:
Only three of the last seven two-term presidents who were in office for both midterms had a bad second midterm in both chambers — George W. Bush, Dwight Eisenhower and Franklin Roosevelt. Woodrow Wilson and Ronald Reagan both lost control of the Senate in their second midterms but actually performed better in the House the second time around.
Read more on Republicans Shouldn't Count On A Six-Year Itch To Save Them…
Ed Kilgore gets this just about right:
[…] I don't think conservative activists much care whether they get their way via stealth as opposed to a grand national repudiation of the New Deal and the Great Society. After all, the very core of today's conservatives—the so-called "constitutional conservatives"—don't much believe in democracy to begin with, unless it happens to be useful at some particular point in restoring the Eternal Verities that must be permanently enforced through public policy.
There's no need to phrase it in subjective terms. Republicans have made this their strategy repeatedly in recent years. Oh, you could look at Mitch Daniels breaking his campaign promises and moving to dismantle Indiana's labor unions, or Scott Walker breaking his word and targeting public sector workers when he said he wouldn't in the campaign, or Michigan Gov. Rick Snyder running as a self-conscious moderate and then moving to the hard right on pretty much every issue. The latter issue, admittedly, is complicated since Snyder's moderate campaign helped him win a landslide that swept in a right-wing Republican legislature, which set the tone far more so than the politically inexperienced "outsider" governor. But it's not as though those legislators felt the need to honor the campaign promises that indirectly got them into office. But I digress…
Sully explores the deplorable incarceration numbers in the U.S.:
In 1970 one in 400 American adults was behind bars or on parole. As of 2008, the number was one in 100. Add in probation, and it's one in 31. The number of people behind bars for drug crimes has soared from 40,000 in 1980 to about half a million today. States today spend one of every 15 general fund dollars on maintaining their prisons. According to the King's College World Prison Population List (PDF), the U.S. is home to 5 percent of the world's population but nearly a fourth of its prisoners. Judging by these official numbers, America's incarceration rate leads the developed world by a large margin, although it's doubtful that authoritarian regimes such as China's are providing accurate data, especially about political prisoners. But among liberal democracies, the competition isn't even close: As of 2008, the U.S. incarceration rate was 756 per 100,000 people, compared to 288 for Latvia, 153 for England and Wales, 96 for France, and 63 for Denmark.
He points out that a big reason why this is the case is the fact that we have the insane practice of electing attorneys general and state judges:
Read more on Why Are There So Many People Locked Up In The US?…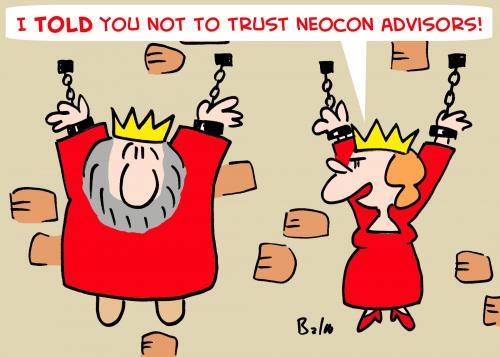 On Fareed Zakaria's show this morning, former National Security Adviser Zbigniew Brzezinski drew a fascinating parallel between American Neocons and the Iranian regime:
In Iran, we have two different forces at work. You have those who are for more democracy but who are also nationalistic and you have those who are supporting the regime who in many respects are … very similar to our Neocons. They are Manichean, they look at the world as divided into Good and Evil and many of them see America as the personification of Evil…

[Obama] has struck exactly the right note. He's offering moral sympathy, he's identifying himself morally and historically with what is happening in Iran but he's not engaging himself politically, he's not interfering, because that would turn out badly and it could be exploited by the Neocons in Iran to crush the revolution, to wipe it out. I don't know if the revolution will prevail, it may take time, but the longer it lasts the better are its chances. But we don't want it to escalate into a total showdown because if there's a total showdown now, the chances are that the worst elements, the Iranian Neocons, will prevail.
Transcript by me – Here's the official transcript.
Read more on Quote of the Day II: Zbigniew Brzezinski on Iran, Neocons…
This is a haunting still image taken from that video I posted yesterday of a young Iranian woman named Neda who was shot and killed in the uprising:
Update: An email explaining the incident:
Read more on Face of the Day: Neda, A Young Girl Killed in Iran…