Currently viewing the tag: "Donald Trump"
Indeed, it's hard not to imagine that Trump believes that the portions of the presidency that are for show, the meetings with CEOs and the Oval Office photos with foreign leaders and the press conferences, are the essential core of the job. Not, for example, carefully reading briefing papers in order to figure out what tough questions to ask those who are briefing him, or dealing with the details of policy choices.
Of course he thinks that. That's what they show of the presidency on television.
Also, I actually disagree with Loomis here. I don't think Republicans will get rid of Trump when he becomes an electoral millstone to them, for the same reason they didn't do it to Dubya after he did: they're the daddy party and getting rid of daddy will make the children confused and angry. No matter what Trump does, 70-75% of Republicans will approve of him, as they did of Bush. If Democrats were somehow stuck with a genuinely unstable president I don't think the base would put up too much of a fuss to get rid of him (or her – this is a hypothetical) if the next in line were of the same party. But this is the GOP couldn't get its act together to oppose Trump in the primaries, wasted peoples' time exploring options to dump Trump despite clearly not having the will to do it, and then winced throughout the general election but did nothing. The contrast with 52 years earlier, when party elites took one for the team when the nutcases nominated an extremist (though, admittedly, a rather more stable one) speaks volumes about their party's desecration. But regardless, can you imagine Mitch McConnell going on FOX News to try to sell the dickwads with truck nuts on why Donald Trump has to be impeached? I can't. They do not want to tell the Trump-loving base something it does not want to hear, ever. So impeachment is out, the 25th Amendment is out, and I don't think Trump would resign under any circumstances (though I'm not 100% sure he won't just say no to re-election if the numbers are terrible). Obviously, there are less…official means of removal, but frankly I don't see anyone in their upper ranks with the guts to become the new Lavrenty Beria. Paul Ryan and his P90X moves? Please.
E
veryone file this one away for use someday when we survey the ashes of democracy:
"Our opponents, the media and the whole world will soon see as we begin to take further actions, that the powers of the president to protect our country are very substantial and will not be questioned." — White House Policy Adviser Stephen Miller
Update: Might as well just add in this oldie but goodie:
Probably not a good sign for the current administration that I'm right now seeing a lot of "how Trump can still turn this around" headlines. In an abstract, theoretical sense, this is of course true. But in the specific case, I'm afraid not. It's too early to say that Trump is just done like Dubya was in 2007 where nobody had any confidence left that he could do the job and just tuned him out, but we're a hell of a lot closer to that point than I would have thought by now, and getting to that point seems like an inevitable geometric progression more than anything else. And there's really not much that Trump can do about that. Sure, he could fire some of the problem spots in his staff and hire actual professionals to run the government, and he'll probably do some version of that soon. But the reason why those problem spots have exerted so much influence is because they're people who share Trump's twisted ideas and know how to get him to do their bidding–by exploiting his weaknesses of tribalism and inattention to detail. In other words, the disasters have been due to ideology and an unfit, sloppy executive. There are no staffers that are going to fix that! A proper, professional White House staff could well cut down on some of the self-inflicted wounds, but it is not going to protect a weak, ignorant, paranoiac narcissist from himself. Pretending that it's the process that's the major problem here is ridiculous.
Well, this is hilariously mortifying, but at least he didn't try to turn it into "all history month" or anything.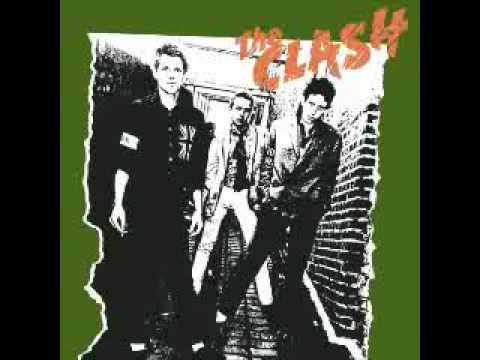 Before last week, there was a reasonable defense against the accusation that Steve Bannon was personally an anti-Semite (as opposed to someone who merely trafficked in such things as a publisher) that basically ran like this: the main evidence for the proposition is that his ex-wife said "he doesn't like Jews" in a divorce proceeding. Obviously, that's pretty bad. But as a rule, horrible accusations said during divorce proceedings–particularly bitter ones where children or significant amounts of money are involved–have to be taken with a grain of salt, because there are strong incentives to exaggerate and even lie outright. Minor incidents can become major ones due to motivated reasoning and due to divorce lawyers trying to build the strongest possible case for their clients. I'd never say to discount such things but divorce proceedings are heightened, bitter, high-stakes affairs, and the awesome rationalizing powers of humanity cannot be denied. And that was the only piece of real evidence against Bannon. Plus, the dude loved Seinfeld!
In the end, however, [Trump] will fail. He will fail because however shrewd his tactics are, his strategy is terrible—The New York Times, the CIA, Mexican Americans, and all the others he has attacked are not going away. With every act he makes new enemies for himself and strengthens their commitment; he has his followers, but he gains no new friends. He will fail because he cannot corrupt the courts, and because even the most timid senator sooner or later will say "enough." He will fail most of all because at the end of the day most Americans, including most of those who voted for him, are decent people who have no desire to live in an American version of Tayyip Erdogan's Turkey, or Viktor Orban's Hungary, or Vladimir Putin's Russia.