Currently viewing the tag: "Donald Trump"
As horrible and stupid as the Trump Administration is and will be on Obama's progressive regulatory efforts, the reason why many have been so easy to roll back is because they were issued so late in his presidency. And the reason for that was because after the 2010 midterms he hired fifth-rate corporatist Democrat hacks to run the show, people who made "all of the above" the party line on energy for a time and tried to bond with Republicans on hating regulation (and also advised Obama to pursue a "grand bargain" that led to the debt ceiling showdown and one of the dumbest, worst, one-sided budget giveaways of all time against the near-fanatical opposition of noted socialist left-wing nutjob Tim Geithner, but we've gone over that enough). They all but shut down the regulatory system for some reason in the run-up to the 2012 election (as if that was going to win over Romney supporters), which among other things helped bollix the Affordable Care Act website launch. Had Obama released the Clean Power Plan in 2011 it would like Obamacare have just vanished into the ether and become the new status quo years before. But no. Apparently they still thought there were coal country voters to win, just like they still thought Wall Street was going to back them again. Why? Because these guys were on the motherfucking cutting edge.
@jbarro That's a natural effect of his repeated failures to follow through on threats, ultimatums. Showing himself to be a paper tiger

— Matt Singer (@matthewjsinger) March 26, 2017
There's an episode of Star Trek: Deep Space Nine called "Progress," the main plot of which is that Kira, a former terrorist/resistance fighter turned military official, has a hard time conducting a forced evacuation of an old man because the situation reminds her of the past injustices she fought, to the point of putting the mission and her career in jeopardy. I think this helps to explain why the Trump/Bannon operation is so inept. Bannon in particular made his career as an enforcer of ideological purity, resisting if you will. But now he's using the same sorts of tactics to try to govern and it just doesn't work. You can threaten to create a "shit list" as a Breitbart editor and have that be effective as your job is to pressure people to your line, but it doesn't work now because even if you get burned by these guys on one bill, you can't afford to alienate them because you may need them next time. This is especially true since Trump's done no outreach at all to Democrats. With almost no Blue Dogs left to play against recalcitrant Republicans (as Dubya so often did) and opposition leaders with no reason to spot him one, intraparty rifts are especially treacherous for these dudes. But that seems to be what they're aiming for, some great clarifying battle to cleanse the GOP of the non-Trumpians. If Trump/Bannon were even remotely aware of how political power works, they'd just forgive the saboteurs in their party and move on to the next thing, and then a year from now maybe a bridge or a medical research center in Mark Meadows's district gets mysteriously deleted from the budget. After all, it's just business, not personal, and they're taking it very personally.
The GOP will not ever impeach Donald Trump, no matter what comes out or what he does. I seriously doubt they'll pressure him to leave office under any circumstances. Anyone who thinks otherwise needs to show their work and spin out a believable scenario under which Congressional Republicans like Paul Ryan and Mitch McConnell–both of whom poll quite a bit worse among Republicans than Trump–are able to win over a critical mass of the right wing to their position. Keep in mind that conservative media is going to keep up in a Trump-friendly direction, dismissing many unfavorable facts and stories as FAKE NEWS. They also need to explain why these guys would risk a party-shattering civil war over a Trump impeachment than just riding through and hoping it will be okay (their longtime strategy toward Trump).
I actually think that a major problem we have now is that people have too much trust in leaders (at least the ones in their own side). Too many Republicans are resistant to simply believing that Trump/Ryan want to kick them off their health insurance even though there's no other remotely plausible explanation. Too many Democrats simply couldn't believe that Barack Obama's foreign policy was just endless war with a bit more legal nicety than Dubya, even though it remains virtually impossible to argue otherwise (Obama was much better as selling it as something else). But Fallows makes a solid point here. We used to be able to take for granted that even leaders we disagreed with could be trusted in crunch time, but that's passed. Not that we should trust Trump, but combine this and that Republicans had zero trust in Obama even in emergencies (remember Jade Helm?), and I don't see how the ultimate end of the Madisonian Era of Government isn't one side* simply denying that a crisis confronted by the other side exists, and then things blowing up.
Count me as being highly skeptical of the rapidly-prevalent theories that Donald Trump leaked his own (mostly innocuous) tax return, as well as the one that the American Health Care Act is some sort of ploy by Trump/Bannon to give Paul Ryan enough rope to hang himself with. Not so much because they're impossible, but either would require a strategic suppleness that I have yet to see from this crew, and he's made such a stand on the tax returns that releasing any now, even in secret, even strategically, would have be too humiliating to contemplate. Admittedly, Tony Soprano does wind up ratting at the end of The Sopranos when the danger got too big to handle, but this is just my guess.
I'm already getting really damn tired of writing about Donald Trump because it's basically the same story all the time. There's just nothing new there! In spite of what dimmer pundits may say, Trump has not become different at all in the past month and a half, he's the same spoiled rich boy who was insulated his entire life from every consequence of his actions by wealth, celebrity, male privilege, etc. Whether the matter at hand is stiffing a contractor for services rendered or an errant pussy grab, he never had even the most basic of accountability mechanisms to deal with, not even public shareholders. He's never had to develop an ethic of accountability and he never will. You might think someone could explain to him that as president his words carry a weight that they never did as a private citizen and that they may have consequences, but it's plainly obvious he doesn't have that someone around him, and it probably wouldn't matter if he did. Fundamentally, leadership is not possible without accountability even if Trump were actually inclined to lead, and that's not at all clear. Not really sure just how many different versions of this basic post I can write over the next four (?) years, but we'll certainly find out.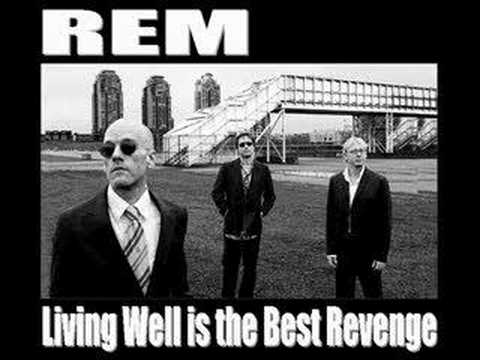 I was thinking the other day about what might have happened if Reagan and Clinton had served in each other's presidential terms. Same fundamentals and everything, same big choices, just how they would have fared in the very different media environments of those eras. The effects on Reagan might not have been so dramatic, as his brilliance at flattering the egos of white America was really what got him ahead, and avoided the quite large number of administration scandals and failures he oversaw. The continued attention on that stuff in a cable news era would have probably made him a little less popular overall, but OTOH you know how the press is with a Republican president. It's sort of like how the old NBA Jam video game would make it easier to make baskets if you got too far behind in the score. If Bill Clinton had been president during the 1980s, though, there's reason to believe it would have been very different for him. The sex scandal would probably have been worse (though polls showed most people didn't think Gary Hart should drop out after Monkey Business), but so many of the pseudoscandals like Whitewater would have been explored in a network nightly news broadcast and then just vanished. The press sustained attention on real scandals like Iran-Contra but there was not as much on the smaller ones. The networks only had 30 minutes minus commercials and they just couldn't do it. There were downsides to that but also positives. (Also too, the much greater prominence of print journalism back then, plus the fact that the Republicans hadn't yet figured out how to hack the media, etc.)
Trump sometimes lets the truth about his inner workings shine through:
Nobody knew that health care could be so complicated.
You see, "nobody" means him.  It's the rare moment that unequivocally proves his narcissism and solipsism.  If he didn't know it was complicated, nobody did.