Currently viewing the tag: "Donald Trump"
Look, on some level whining about the one positive in an overwhelmingly terrible poll for Trump is sort of like Nixon being angry at only winning 49 states, but I'm doing it anyway. I feel like 2/3 of the nation seeing Trump as a strong person is likely correlated with why he won, but it really shows the limitations of a country that generally speaking more or less openly despises the arts, humanities and social sciences in that Americans often really do not understand how human beings work. Trump isn't a strong person. His resistance to criticism and resilience in the face of setbacks aren't the result of strong character, they're the result of defense mechanisms that mask a shockingly huge mass of insecurity. This isn't difficult to grasp from, say, his obsession with his electoral college win and inauguration crowd sizes, for starters. He's not even very good at disguising this, as some people are at least in public. I thought all this was obvious with Dubya, who was admittedly at least a lot more stable than Trump. It's amazing that it's so far out there but hasn't registered with the public, to such an extent that one has to wonder if the public is even capable of grasping even the most basic (i.e. oversimplified) concepts of psychology going back to Freud, aside from a half understanding of the Oedipal complex perhaps. Do they really not see a weak man obsessed with being seen as strong? Are their perceptive skills incapable of moving past the superficial? I truly cannot grasp it.
If you're like me, you're probably tired of hearing comparisons of Donald Trump to Russian President Vladimir Putin. Aside from some similarities in worldview, Putin's understanding of and experience with government, as well as his understanding of power, make him quite unlike the former reality television host. Still, I do believe in being part of the solution when I can, so here I go. People, if you want to compare Trump to Russian autocrats, there are some additional, and better, choices:
Read more on Six Russian Autocrats That Resemble Donald Trump More Than Vladimir Putin…
Democrats regain the House in 2018, vote to impeach Trump.
Republicans tell Trump this means he has to resign, not telling him that he has to be convicted in the Senate too.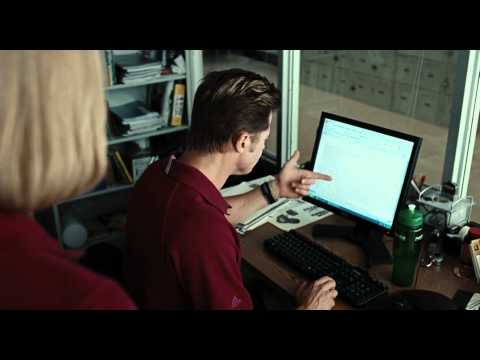 My wife and I were having a discussion on dumb characters in fiction a few days ago, brought on by our mutual love for Brad Pitt's lovable dope from Burn After Reading. I actually think it's incredibly difficult to write a great dumb character. Most of the time this is done it's an average-to-smart person just limiting their own intelligence, which produces an unconvincing result. The real key IMO is creating a character that is unaware of their limitations, who thinks that they're average or even smart, someone to whom the idea of participating in a political intrigue wouldn't seem utterly absurd. My other personal favorites in this respect are Beavis and Butt-head, which is such smart dumb comedy that it fooled a huge number of people into confusing the intelligence of its characters for the intelligence of the content.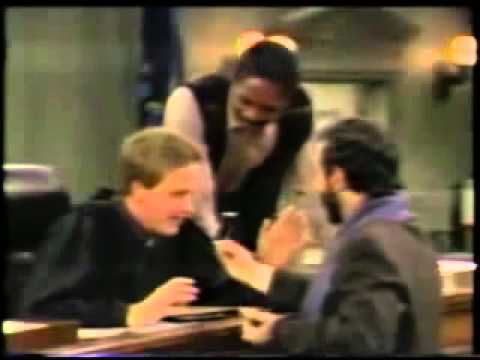 You gotta love that it came from the Russian Foreign Minister:
A reporter asked whether the firing of Comey "cast a shadow" over the talks.

"Was he fired?" Lavrov said in response. "You are kidding, you are kidding."
I'm sure it sounded even better in the original Russian.
My earlier post was a bit of a final fuck you to a man who I've long pegged as a self-righteous narcissist, James Comey. Obviously the news that Trump was looking for reasons for the past week to fire Comey puts it in a different light. I think some of the shrieking overestimates the level to which Comey could be trusted to bring through the investigation into Trump and Russia and I'm not inclined to give him the benefit of any doubt–recall his behavior over Hillary was all about being able to preserve his good Republican card–but ultimately the firing was really not about Comey himself. This must be acknowledged. Whether it was Trumpian panic generally or over something specific we will find out soon enough.
You still sometimes get people saying that Trump is totally using his tweets to distract from all the nefarious stuff he plans to do to X. It's a weird inversion of the "Obama's playing 12-dimensional chess" meme from way back when. It's like conspiracy theorism-light. There's this secret knowledge out there, you see! You all don't get it but I do! Except that the actual person distracted here (Trump) got nothing he wanted out of the funding battle, and Democrats (despite having no majorities anywhere) got pretty much everything. Winning! No doubt Trump lost interest after his big, splashy spending cut announcements. Of course, this outcome was unsurprising given that those moderate Democrats he was looking for don't actually exist (killed off by Republican hands, ironically, in 2010) and once Schumer and Pelosi necessarily got into the picture there wasn't going to be any defunding of Planned Parenthood or any of that shit. While there are no doubt some downsides of having a president who both knows nothing and is utterly useless at doing anything, in general, if it's a Republican it beats the alternative.
I actually agree with this, but it misunderstands both Trump and his supporters. Trump has abandoned essentially all of the populist positions he once espoused and his voters still embrace him. That's not where their hearts were. It probably would have been better for his overall approval numbers to start with infrastructure but there's a reason they led with nativism and why they're sticking with it. And then there's the problem that passing complex, large legislation is complicated and requires patience and resilience. Being a DISRUPTOR doesn't. That blends nicely with golf weekends.