Currently viewing the tag: "Donald Trump"
Obviously Trump's fungible, but I could see him backing an end to the debt limit on the basis that it gives him personally an additional power, and also it makes Paul Ryan cry and crank up the My Chemical Romance. And if it does happen, he'll have actually performed a useful service to the country. Still a horrible president, but by my reckoning he goes above Andrew Johnson and James Buchanan if he does it.
The cruelest irony of Trump is that there is essentially nothing that he can do to help the people he said he was going to help, even if he were inclined to actually do so. Even if he renegotiated NAFTA to somehow get America a vastly better deal (though it's far from clear to me that America, as opposed to specific segments of America, actually gets a bad deal from it) and got back all the old good jobs, why wouldn't those wind up in Seattle and LA and Atlanta (and others) too, just like all the other prosperity of the past few decades? It's an irony that the areas that have benefited from the recent economy tend to be "blue" but that's essentially what the market has decided, and questioning that is verboten. It'd be skilled manufacturing in Denver and dangerous, low-paid stuff in Scranton, if they got anything at all. There's a whole other world for capital to move to as well, after all.
Yes, Trump is an ignoramus with a degenerative neurological condition. We can take that as read. However, it's not like he's an invalid or anything, and considering the less-than-24-hours in which he most recently became president before losing it, it may behoove the press to stop writing those articles altogether and just treat the man as skeptical by default when he delivers a scripted speech or orders some more war. He's done something the media elites considered presidential and then turned around violently to his old feral self so many times that I couldn't even catalog them all. Remember when he met with President Pena Nieto in Mexico City and then later that night went full Bannon in Phoenix? This isn't mere happenstance. It's too many times to be a coincidence. He's doing it on purpose. He's doing it to make people like Fareed Zakaria and Chuck Todd look like idiots. He's trying to embarrass them deliberately. The guy knows weakness when he sees it, and he knows the obsessions that these guys have with glorifying the presidency and (false) balance are weaknesses that he can use to embarrass them constantly. And guess what? He's fucking great at it. Not that they don't deserve it, of course, but if they don't want to be seen by all as complete idiots, they maybe should think of making a different choice the next time.
Read more on Maybe Stop Writing Articles About Trump Becoming President Today?…
I do know that there are some decent people who remain Republicans out of some form of "We need to take our party back from the nutcases!" or some such, but at some point, folks, it's time to just accept defeat and leave:
I sometimes hear that loyalty with Donald Trump is a one-way street, that he's not loyal to anybody, etc. Well, he was loyal to Michael Flynn (supposedly he hated firing him and wanted/wants to bring him back somehow). He's loyal to Vladimir Putin. And he's loyal to the alt-right. Honestly, the smart move in all cases would have been savage betrayal after they'd served their usefulness: all of them played some role in getting Trump there but all were liabilities going forward, especially since he essentially became a garden-variety Republican president anyway. It's not as if the Richard Spencers of the world would have plausibly bolted over to the Democrats after all. Trump can be loyal, and he can betray, but he doesn't seem to know when either would be in his best interest. That requires some appreciation of power.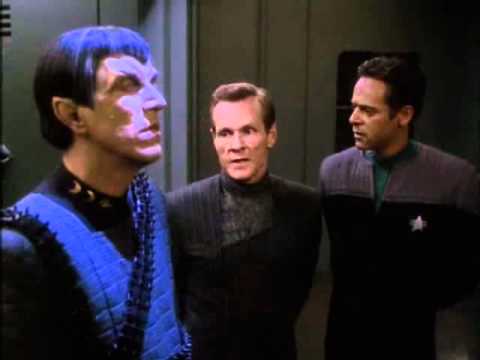 Honestly, I'm not sure why anyone would buy that the "denounce Nazis and anti-Nazis alike and wait a couple of days, see how that plays, and then maybe make it a bit stronger" should be considered better than nothing, though perhaps a small number of MSM Broderians and suburban Randians will think it matters.
It's pretty crazy to think that a few months ago, Chuck Schumer, Bernie Sanders and Elizabeth Warren were all talking about how eager they were to work with Trump on an infrastructure bill. Can you even imagine how much more vicious the infighting within the Democratic Party would be if he'd just said, fine, that'll be bill number one, why don't you write it Chuck? Sure, it would have seriously pissed off conservatives, but Trump could have set the tone with a big, bipartisan, normalizing win, and then he could have gotten on with all the horrible nativism right after that to make the knuckle-draggers happy. In one fell swoop, he could have rendered the entire Democratic leadership radioactive to the base, first using them and then making them both collaborationists and dupes in the eyes of Democrats for the sake of some new roads. And they fucking wanted to help make that happen! All he had to say was yes.
In truth, with certain personality types (Trump very much included), the more over-the-top the threat is, the more likely it is to be bullshit. Still, this is just another example among many that he ought to be removed from office as soon as possible. Throwing fire upon a tense situation like this is beyond the pale of acceptable behavior. And yes, he hasn't "done" anything, but given the nuclear arsenal he controls, "just cause" firing is hardly an acceptable standard.