Currently viewing the tag: "Democrats"
I don't really care that much that John Judis is going back on his emerging Democratic majority thesis (again), but what is weird is the odd, bad faith argumentation he's using to rebut it. I mean, he's going with the 2014 midterm exit polls of Asian voters instead of the 2016 ones? Acting as though Marco Rubio's win among Hispanics is poignant even though it's Florida that is the outlier there, particularly with its older Cuban population? And the anecdata about assimilation is perhaps worth something but who can say how much? You go to Western Pennsylvania and there's no shortage of indicators of white "hyphenates" around–lots of people who still connect with their Croatian or Czech or Polish heritage in a direct way, perhaps indicating that whiteness isn't the universally undifferentiated mass it's said to be by some (including Judis!). Sure, that's an anecdote, but really with anecdata one is as good as another.
My real irritation at the endless replaying of 2016 is that it's the superficial part of what happened. Bernie said such and such, the DNC did X, Hillary didn't back Y, and so on. After a certain point it's just boring to rehash this stuff endlessly. But there was a philosophical dimension to it that hasn't really been explicitly stated and that is probably why the situation still evades resolution. It's essentially this: Hillary Clinton argued, in essence, that she knew the system very, very well and could get it to work for everyone, while Bernie Sanders argued that the system was broken and couldn't be made to work, and also for whom again? Clinton supporters got mad at that second part of the argument, which was fair. But while it's a simplification to argue that Sanders's supporters were people with little to lose from the system crashing in the ocean and Clinton's tended to be people who had a lot to lose (or, at any rate, perceived that they had something to lose) from it, it's not all that inaccurate.
Read more on The 2016 Primaries Are A Nightmare From Which We Cannot Awaken…
Kind of a truism, I know. But it can never be forgotten that Democrats' entire political apparatus is built on appealing to such a thing, even though basically nobody splits a ballot anymore, even though less crazy Republicans will emotionally empathize with the nuts in their own party more than us, etc. (David Brooks and Ross Douthat may be #NeverTrumpers now, but go look at their columns from 2010. Like this one.) Too many Democrats run for office as bipartisan, nonideological problem solvers/civility mavens who never really want to ideologically spar with conservatives and seem to think that Republicans being unacceptable will be enough. I don't think it's entirely a legacy of the DLC or the Blue Dogs because Bill Clinton himself wasn't exactly like that. He had no problem with sparring with Newt Gingrich! It's probably more just the presumption that they don't have to take out the bad Republicans because the people will just see the truth, or because the media will do its job, etc. In essence, that the broad center will hold. Joni Ernst can't win because she's nuts, so we can go for the capillaries and expect everyone else to do the job for us!
It's a fun game, try it at home! Obviously this isn't so much about ideology as it is about the fundamentals. Not all are going to have equivalents (it's very difficult to imagine Democrats nominating a Trump equivalent in any conceivable way), but some slot nicely. Here's how I think some of them are going to turn out:
Read more on Casting The 2020 Democratic Hopefuls In 2016 Republican Roles…
This is a pretty excellent Jonathan Bernstein article on the politics of taking down Confederate monuments. This gets to a gripe I have with the Democratic Party from the Clinton era onward, which is that it is palpably uncomfortable advancing issues that don't focus group well/don't have well over majority public support. Obviously this is a tradeoff and there's a balance to be struck between keeping activists happy and appealing to a broader electorate, but Democrats act like The Economist readers are their only audience and just expect marginal voters to always turn out and activists to always be fired up to promote stuff that doesn't get anybody's blood pumping. You'd think that 2016 would finally be the breaking point for this outmoded, inflexible model of centrist politics but I think they'll still be going until the Bernie movement finally storms the citadel and takes over the party completely.
It's pretty crazy to think that a few months ago, Chuck Schumer, Bernie Sanders and Elizabeth Warren were all talking about how eager they were to work with Trump on an infrastructure bill. Can you even imagine how much more vicious the infighting within the Democratic Party would be if he'd just said, fine, that'll be bill number one, why don't you write it Chuck? Sure, it would have seriously pissed off conservatives, but Trump could have set the tone with a big, bipartisan, normalizing win, and then he could have gotten on with all the horrible nativism right after that to make the knuckle-draggers happy. In one fell swoop, he could have rendered the entire Democratic leadership radioactive to the base, first using them and then making them both collaborationists and dupes in the eyes of Democrats for the sake of some new roads. And they fucking wanted to help make that happen! All he had to say was yes.
One of the marvels (term used neutrally) of our age is that Paul LePage actually won two elections to be governor of a state, let alone a blue state. Admittedly, at this point, he looks like more of a John the Baptist figure than anything else (though Trump lost Maine), and both elections were only possible thanks to a special snowflake independent who agreed with Democrats on 90%+ of issues but refused to just run in a primary, because the Maine Democratic Party is just the worst I guess? (Ineffective seems to be a fair take…) At any rate, the baseline 2016 assumption that a blue state electorate wouldn't back a horrible, corrupt, authoritarian Republican in a multicandidate field featuring an uninspiring Democratic nominee was, in retrospect, not exactly safe, and LePage's super-mainstream, "Maine's Senators were dangerous for not supporting a wildly unpopular, shotgun wedding-style health care bill that would have devastated poor states like, you know, Maine" view shows that he never really had much understanding of politics at all. Meanwhile, Democratic elites are out of ideas again, trying out the greatest hits of 2005 by recruiting military veterans and pro-life candidates because that's where the weakness was all along I guess.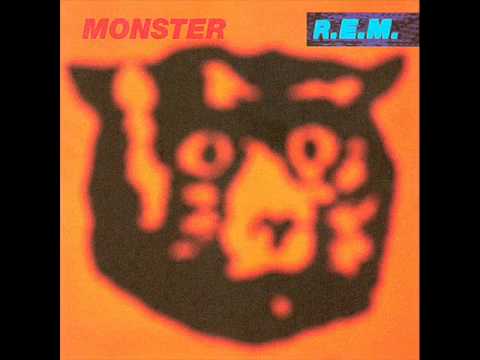 I am genuinely curious why people in politics put so much stock in words. Incoming FBI Director Chris Wray did indeed say all the right words that one would hope someone like him would say, but the question of whether to vote for him or not is essentially, would Donald Trump actually pick a FBI Director who would assiduously investigate him? Which means the question is, would he be incompetent enough in picking a crony and instead pick someone by accident with a sense of integrity? I honestly don't know, but it's not as though Democrats have been burned by trusting somebody's words before! Too much of the time, Democrats are having to say, "But he said…" instead of just not getting it right the first time, perhaps in hopes of the great spirit of bipartisanship smiling down upon them or something. (Also, not for nothing, but if Wray is a total crony, he'd basically say the same stuff he said to the Senate.)