Currently viewing the tag: "Democrats"
I just listened to Josh Marshall's interviews of the two top DNC Chair candidates, Tom Perez and Keith Ellison. I'd recommend that y'all do so as well. They both come off as dynamic, smart people, either of whom would probably do a pretty solid job, and who seem to have similar, correct priorities. Admittedly, the Chair of the DNC isn't going to fix the massive problems with the internal culture of the Democratic Party singlehandedly. It is damning that the two great political talents who emerged during the Obama Era–Elizabeth Warren and Bernie Sanders–were neither products of the Democratic machine, but respectively a career academic and bureaucrat and a guy who developed his own base as an independent. Hard to believe that this is the same party that thought that a person whose only elective experience was a fourth-place primary finish for governor would be a great candidate for the Pennsylvania Senate race. Anyway, either Perez or Ellison would send a signal that there need to be changes in how the party does business and, frankly, having one of the party's top leaders not be a white guy currently eligible for Social Security is…exciting, though having said that I'd take back Harry Reid in a heartbeat.
I'd like to think that Schumer is playing a clever game here to try to wedge apart top Republicans, but to me it feels very much like the usual Democratic thing of backing off broad, national themes for the midterms and letting the red state Democrats set the pace again. Admittedly, this failed badly in 2010 and 2016 (and also in 2002), while the alternative worked pretty damn well in 2006 (and 1998). It's almost as though Democrats don't believe any of their message can play in difficult territory, and so they just outsource the whole thing to bland centrists (who, going by recent history, don't seem to actually have any idea of how to hold onto their seats) and just count on Republicans to have Todd Akin moments and destroy themselves. Admittedly, I don't think a Democrat running in West Virginia is going to win by running on strong support for abortion rights. But a campaign centering on opposing corruption and double-dealing and on protecting the safety net should be pretty popular everywhere, no? And obstructing Barack Obama seemed to work out alright for Obama-state Republicans like Marco Rubio and Susan Collins, right?
The current president is wrong. Democrats absolutely need to make Russian interference into a political football, though they need to do it right. They need to make it into one so hot, so dangerous, and ultimately so damaging to the GOP that it tarnishes the Trumpresidency and the party's overall image too. Here's why:
This honestly makes me a lot more confident in Schumer, frankly. Even if Democrats are able to mitigate the worst effects of repeal/replace, they won't get credit for it.
Hillary Clinton and Bernie Sanders formally declared an end to their political rivalry Tuesday, joining forces to take on a shared enemy: Donald Trump.

"I have come here to make it as clear as possible why I am endorsing Hillary Clinton and why she must become our next president," Sanders said at a joint rally here. "Secretary Clinton has won the Democratic nomination and I congratulate her for that."
Unlike the various Chicken Littles who thought Trump would be in the Oval Office unless he did this weeks ago, I actually think this is pretty much ideal timing. In the wake of yet another round of the email scandal (it does say something that an exoneration on the part of the Director of the FBI still somehow becomes a negative news cycle for HRC), a positive and unifying news event is a welcome change of pace going into the conventions. Hopefully it will be good for a bit of a poll bump, as some of Sanders's supporters have still not migrated over to supporting Clinton. But even if this occurs, stuff like this shows why it's not going to be like 1995 for the Clintons again:
Read more on The Sanders Endorsement And Why Things Are Different Now…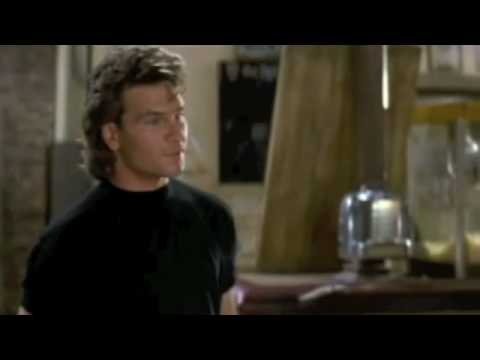 I rate the Democrats' chances of taking the House perhaps a little better than most pundits, though still not that great. Obviously, there's gerrymandering, but beside that, the Democrats' incredibly stupid "be nice" strategy toward moderate Republicans, often running mediocre campaigns against "safe" Republicans in blue seats rather than making them fight like hell every time, is probably going to make it even more difficult than it should be. The fact that Frank LoBiondo holds a "safe" seat in a staunch Obama district illustrates the problem nicely, and if they fall short by a handful or so it's going to be decisive. In any event, if the Democrats do somehow pull out the House, it would almost certainly be with a tiny majority with the balance held by red-staters unlikely to vote for major new social programs or take huge risks to their re-election. But that doesn't mean that nothing should be done:
Read more on If It Happened: What Should Democrats Do If They Win The House…
With the Bernie Sanders challenge done in all but the most official of senses, it's worth thinking about what the positives of the Clinton nomination might be from a progressive point of view. Here's what I've been thinking of:
As I showered this morning, I came up with another bit of perhaps overly Pollyanna-ish logic.  Considering that Trump is, in all likelihood, according to several respected commentators, going to be an epic catastrophe in a general election fight, Democrats on the downballot are going to have an even better chance of taking over the Senate, and, please jeebus, the House, and certainly some state-level offices.