Currently viewing the tag: "Democrats"
There's really no substitute for reading Robert Caro's LBJ books (though you can skip the mostly useless second one) as well as The Power Broker. One of the most important things you learn doing that is to understand how LBJ actually operated vs. the LBJ myth. Johnson's power didn't derive from bullying people into submission. It came from knowledge. Johnson knew the politics of key members' states as well as (if not better than) the members themselves, which meant he had leverage when he needed to push someone to vote for something they were reluctant to vote for. The climax of the third LBJ book is the 1957 Civil Rights Act, which Johnson passed in large part because he tied it to an electrified dam issue in the Pacific Northwest. Why? Because the votes for that were the same votes he needed for the other bill. That's some virtuosic play there. But it was all because he knew politics so well. Not because he was yelling at senators from the region that they had no choice but to vote for the bill.
It got a little lost in the other recent atrocities, but the complete flip of Republican support for bombing Syria is pretty interesting, and about as pure an example of motivated reasoning as you can find. When a black liberal wanted to bomb, few Republicans supported it. When Trump did it, almost all supported him. Interestingly the liberal support remained roughly the same, a little over 1/3. Just another example of Both Sides Do It! Some thoughts:
I've become increasingly convinced that a government shutdown later this month will be impossible for Trump (and most likely the GOP majority) to come back from. While some Trump voters wanted the proverbial grenade thrown in the works and would perhaps be happy about this coming to pass, a good amount of people (idiotically) believed that Trump would actually be a good administrator and could run things better than Clinton. You know, run it like a business. Which he is. Like one of his businesses. A government shutdown with unified Republican control would I think break something important psychologically in people like Katrina/Iraq did for Dubya. After a point, people just lost all faith in the man and even though he governed much better in his second term than in his first, he was just done. People stopped listening. Again, a lot of Trump hardliners would probably be quite excited by this. But voters in districts like Jon Ossoff's won't be. This could be the key to everything. I'm not really sure how a party can handle an intramural dispute so serious that it shuts down the government, then just go back to its usual business. It's unprecedented.
I'd like one of our nation's fine "both sides" journalists to answer the following two questions for me:
How can you say both sides are the same when one side regularly tries to make it more difficult to vote for people who don't agree with them, and the other side does not do this? California could make it harder for the Trump-loving inland areas of the state to vote, which could further entrench Democrats' power. And yet that hasn't even been considered.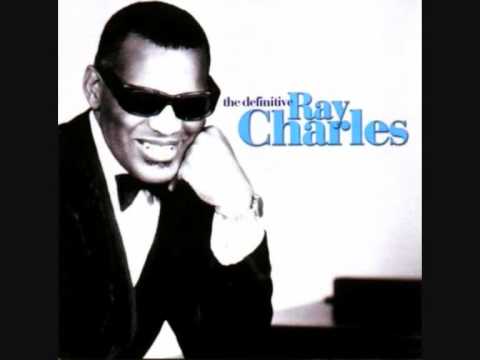 Last night I predicted this (h/t Anne Laurie):
"I was asked if I would be interested in going over to the White House for a meeting," Lynch said in a statement to the Globe. "They said they were looking for 'moderate' Democrats – which I am. But under the circumstances I felt like they were trying to divide our party so I declined the invitation."
I'll have a nice long post next week with my take on the dynamics of all this budget/shutdown/debt ceiling business (contain yourselves), but one thing that I think I need to make clear is that Trump cannot just get "some Democrats" to sign off on something the same way that Dubya did. The Blue Dogs of that era simply do not exist anymore: for one thing there are fewer of them in absolute numbers, and the ones that remain have profoundly different incentive structures than the personally popular red-district Democrats with tons of seniority who stayed in office by bringing home the bacon, as they say. Your John Tanners and Jim Marshalls, in other words. The incentives for them to cut deals with Bush were overwhelming: nobody to the left of them could be elected in their districts and their positions depended on a steady stream of goodies to tout, which Bush was happy to provide in exchange for votes on his bills. (This absolutely infuriated liberals, by the way. The epithet I remember was "Bush Dogs," which was almost clever.) Making ideological waves was not going to help them at all. Getting new high school football stadiums or what have you, however, would. You still see this sort of politics in some places, like Alaska, though in that case it's Republicans that benefit. But it's mostly dead, the casualty of the 2010 midterms and subsequent redistricting most directly, but in a larger sense, the real killer was partisan sorting. People are less and less willing to put up with representatives whose politics they don't like because they bring home the bacon. Aside from maybe just Joe Manchin, Democrats have little incentive to work with Trump, unless they're simply vain and stupid. Even the red state ones will rely on liberal Dems in their states to turn out in 2018. Manchin is the exception here given how his state has changed since his last election, I really wonder how that math will work out for him. But even Sens. Heitkamp of North Dakota and Donnelly of Indiana have been more inclined to fight Trump than to placate him. I doubt that House Dems will be much different.
As horrible and stupid as the Trump Administration is and will be on Obama's progressive regulatory efforts, the reason why many have been so easy to roll back is because they were issued so late in his presidency. And the reason for that was because after the 2010 midterms he hired fifth-rate corporatist Democrat hacks to run the show, people who made "all of the above" the party line on energy for a time and tried to bond with Republicans on hating regulation (and also advised Obama to pursue a "grand bargain" that led to the debt ceiling showdown and one of the dumbest, worst, one-sided budget giveaways of all time against the near-fanatical opposition of noted socialist left-wing nutjob Tim Geithner, but we've gone over that enough). They all but shut down the regulatory system for some reason in the run-up to the 2012 election (as if that was going to win over Romney supporters), which among other things helped bollix the Affordable Care Act website launch. Had Obama released the Clean Power Plan in 2011 it would like Obamacare have just vanished into the ether and become the new status quo years before. But no. Apparently they still thought there were coal country voters to win, just like they still thought Wall Street was going to back them again. Why? Because these guys were on the motherfucking cutting edge.
I just listened to Josh Marshall's interviews of the two top DNC Chair candidates, Tom Perez and Keith Ellison. I'd recommend that y'all do so as well. They both come off as dynamic, smart people, either of whom would probably do a pretty solid job, and who seem to have similar, correct priorities. Admittedly, the Chair of the DNC isn't going to fix the massive problems with the internal culture of the Democratic Party singlehandedly. It is damning that the two great political talents who emerged during the Obama Era–Elizabeth Warren and Bernie Sanders–were neither products of the Democratic machine, but respectively a career academic and bureaucrat and a guy who developed his own base as an independent. Hard to believe that this is the same party that thought that a person whose only elective experience was a fourth-place primary finish for governor would be a great candidate for the Pennsylvania Senate race. Anyway, either Perez or Ellison would send a signal that there need to be changes in how the party does business and, frankly, having one of the party's top leaders not be a white guy currently eligible for Social Security is…exciting, though having said that I'd take back Harry Reid in a heartbeat.