Currently viewing the tag: "Death Penalty"
Hillary Clinton supports the death penalty because of course she does. A part of her will always be stuck in 1972, organizing the hopeless McGovern Texas campaign before that defeat taught her to forever avoid his issues. It's not even necessarily conservative or liberal type distinctions, so much as "hippy" issues versus non-hippy issues. The legal aspect of gay rights issues are over with, at least, but I wouldn't expect her to propose any changes to drug laws, and despite her rhetoric I'd be pleasantly if she actually pushed much on criminal justice reform and policing reform. She'll just leave them to the states, as she promises on each and every one of these types of issues, and will talk about how hard a job cops have and how we need more dialogue while police unions snub her from coast to coast, and minority communities continue to suffer. I'd love to be wrong but I do have some memories of the Clinton Administration. To be fair, Barack Obama flip-flopped on the death penalty in 2008 for literally no reason at all (yes, I know, that source is a little gross, though the facts are indisputable) in an election he could not have possibly have lost. Even from a man who was in grade school in 1972, the fear is there. And in all honesty, in the '70s and '80s that's where the public was. Michael Dukakis didn't lose just because he didn't say he'd become Charles Bronson from Death Wish in a debate. But it was a dramatic, highly public moment that was universally deemed a disaster for him, and could well have contributed to his loss. Willie Horton didn't come out of nowhere. There was a reason he got in that tank. And it's not as though Dukakis was proposing anything particularly ambitious on those issues, or was altogether much different from the Clintons in his basic political approach. But it's over forty years later and public opinion is quite different. Marijuana legalization has polled about as well as marriage equality, and is actually extremely popular now, but virtually all elected Democrats support the latter and hardly any the former. If anyone else has another explanation other than McGovernphobia, I'd be happy to hear it.
Read more on The Democratic Party's Consistent McGovernphobia…
Connecticut ends the practice. I have to say, this is one of those social movements that is regularly winning big victories, but almost nobody seems to be paying attention. Which is fine by me–under the wire is probably the best way for this thing to go for now.
Recently, I've been flexing the old activist muscles (been too busy with life changes to really do much before) with the SAFE California group that is working to put a question to the voters on dropping the death penalty in favor of life without parole. It'll save the state as much as $100 million off of an $8 billion deficit, which isn't going to fix everything but it's a patch at no cost to anyone. Anyway, I've mostly just been asking people I know as well as asking in friendly venues to gather them, and so far it's been going pretty well. As of last Friday we need about 190,000 signatures to get the question on the ballot, averaging over 50k per week. With a bit less than four weeks left it seems doable, though obviously some signatures are going to be invalid. It's going to be close is what I'm saying.
Read more on What I've Been Up To: The Death Penalty and SAFE California…
A Southern Baptist seminary president says that according to the Bible, capital punishment is pro-life. "The death penalty is not about retribution," Albert Mohler, president of Southern Baptist Theological Seminary, said in a podcast Sept. 22. "It is first of all about underlining the importance of every single human life."
I happened to read that California won't be getting rid of the death penalty through legislative means anytime soon. This time, the idea was to put it to a public referendum, since simply passing a bill to repeal it was out of the question for some reason. The latter would have only taken a majority vote, the former takes a 2/3 vote. Since over 1/3 of the legislature is Republican, that's pretty much that. Why not just repeal it outright? Glad you asked! There's some hint in the HuffPo article about a fear of public backlash, but the idea that a majority-minority state would flip to the GOP over the death penalty is pretty farfetched for me. No doubt some remaining echoes of Tom Bradley and George Deukmeijan still linger somewhere, but still, that was 25 years ago. There's no reason for this. Illinois did away with executions earlier this year, and it's much less Democratic than California. And while I suppose it's entirely possible that an outright repeal would be overturned at the ballot box next year, I just don't see where the money is supposed to come from to finance such an effort. It would take millions of dollars to get all the signatures, there's no real grassroots organizing to support capital punishment, and getting rid of it doesn't really hurt anyone's pocketbook. I don't even think the LDS Church would have the heart to subsidize a campaign like that.
Read more on Why California Politics Suck, Reason 8,000,000…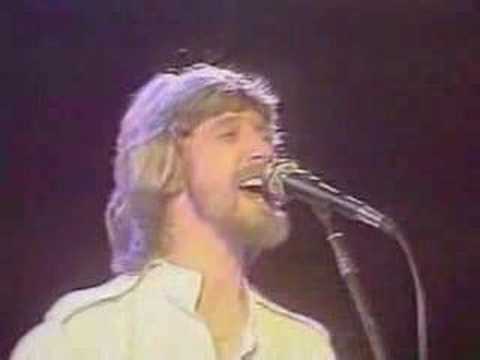 I think I'm all tapped out on feeling emo about Obama, so I'll move onto something else…
The death penalty is one of my big issues, and has been for over a decade now. I see it as indefensible and a bad idea for a lot of reasons that I've talked about before–go ahead and click the link below the post if you want to read those. Anyway, my state of California is debating putting the question of using the death penalty before voters next year with SB 490. It's passed out of committee and will undoubtedly be voted on by the full Senate soon. This initially annoyed me, as this state's politicians always do (why not just pass a damn law?), but the more I thought about it, the more I think it's the smarter move. Sure, it's politicians passing the buck to avoid being called "soft on crime", but I'm hardly convinced that this isn't a winnable battle with the electorate, for one simple reason: the price tag associated with the death penalty. With the state that our budget situation is in, saving $1 billion over a few years is not exactly trivial. Capital punishment has long had a polling advantage with the public, but I think the emotions around it have died down considerably–nobody really cared that Obama opposes it, etc. This means that the state's political leaders–Jerry Brown, Kamala Harris, and our two U.S. Senators who all oppose the penalty–can make an argument against it based purely on fiscal conservatism. I have a feeling that it just might work (also, that there isn't a financial interest in keeping the practice going really helps, as the company that manufactures the lethal gas used for executions recently went bankrupt).
Good news amidst all the garbage. I'd like to think that California could be next, but I've read literally nothing to suggest it will, and being as Jerry Brown's first political career crashed and burned largely over this issue I'm guessing he's still spooked over it. Still, it's pretty insane for a state with a $25 billion budget hole to spend nearly $200 million a year for something that yields no benefit at all (and to spend another $1 billion for a new complex to house them!).