Currently viewing the tag: "David Brooks"
This is really great on the Google controversy, but I think that "prominent evolutionary psychologist" really gives away the game. I saw a bit of an interview with the fired Google guy in which he was talking about adrenal levels among similarly spurious things and I just thought: what does this have to do with anything? The adrenaline-generating work of software development? I figured the argument was headed in this direction because of how specifically stupid it was. You can't empirically study the mindset of early hominids. They died over a hundred thousand years ago. Evolutionary psychology is nonsense like "we're scared of spiders because they remind us of dinosaurs that hunted us" that isn't in any way observable or even provable, just sort of sounds plausible, and depends on dubious notions of "collective unconscious" and the like. It's about as scientifically rigorous as the ending of Battlestar Galactica maybe. It can make for a fun standup set, but that's it.
http://youtu.be/tAfPuVsQH9c
David Brooks, on why Republicans should ditch the Sampson option and pass an immigration bill. (Via.) Article contains tha usual, so I ain't quotin'.
Personally, I don't see it happening because a) it involves good governance (and, relatedly, seeing governance as good), and b) "the rank" don't want it. (Via.)
I reckon the GOP needs an acceptable Daddy to stir the same sort of punishment fear/pleasure that their real Daddies gave them, determine an immigration line, and then have them toe that line. Otherwise, they'll revert to form: i.e. a bunch of ids run amok.
I don't usually comment on David Brooks columns because, well, res ipsa loquitur.  But — fucking hellll — did he shit out a doozy this morning…
Two points.
1. "The kids today!; with that awful hippity hop music and their sagging pants and loose morals…"
Read more on Will Someone Just Give David Brooks His F*cking Reader's Digest and Metamucil Already!?…
A new study turns a belief on its head that poor people are less ethical.

UC Berkeley researchers say wealthier people are actually more likely to cheat, cut other drivers off, pocket extra change and even take candy from children. Researchers theorize it has to do with social bonds. The rich have financial resources and are less dependent on social bonds for survival – therefore, they're guided by self-interest and worry less about breaking the rules.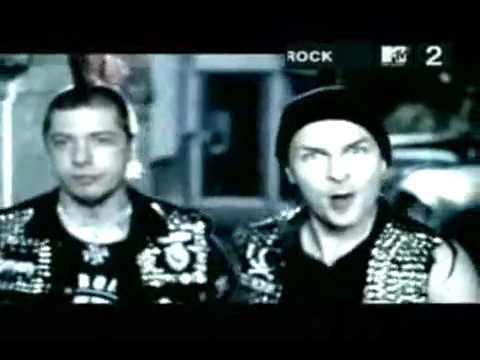 I don't usually write about David Brooks, because it's sort of pointless. He's an awful writer and a fourth-rate thinker, a relentless establishmentarian and spewer of conventional wisdom. He's also a neoconservative, which means that engaging with any point he makes is pointless because neoconservatism holds as a sacred value that the public is inferior to our philosopher-king leaders, and that feeding the public nice-sounding bullshit is not a necessary evil, but positive and important in keeping us from chaos. Lest you think I'm engaging in some sort of overheated rhetoric, this is stuff they actually believe and say, though usually in philosopher-speak with twelve allusions to Plato and Strauss stuck in there. So, arguing with a neocon is silly because you are arguing with someone who thinks you as someone who can't handle the truth, and doesn't bother to give it to you. This explains why Brooks's arguments are often completely uncompelling, incidentally, which is because he's writing stuff that's just smart enough for the average person to nod along by design. That's his task, and that he's accepted it willingly tells you everything you need to know about him: who chooses to be an elite propagandist? David Brooks.
Read more on David Brooks's Defense of the Establishment: Lacking In Content, Grit, Anything of Interest…
Republicans are getting heckled for supporting the Ryan Plan. Don't worry, though, David Brooks insists it's a winner, and if there's one person who is in touch with the Applebee's salad bar denizens of our august nation, it's Brooksy.