Currently viewing the tag: "Corruption"
Don't get me wrong, I'd buy the video:
Oh hey, Aaron Schock, long time, no see your perky, adorable Republican buttocks! … [Y] ou got caught doing other VERY SHADY things with your campaign and taxpayer dollars… then you had to resign from Congress, due to all the #scandal. :(  And now you have hundreds of thousands in legal fees, due to all the #scandal. :( …
Read more on Will Gay Porn Save Disgraced Rep. Aaron Schock?…
We need a new scale, people. Its purpose: for measuring the relative corruption, sleazy buckraking and amoral behavior of former Democratic officeholders, named after Dick Gephardt, who spent a couple decades in the House insisting he was the banner carrier of New Deal liberalism, before leaving and working on whatever anti-labor, anti-healthcare, evil corporate lobbying effort paid best (a brief list can of course be found here). Needless to say it's possible to be a former Dem politico and make some scratch without turning fully to the dark side–Al Gore comes to mind as someone who could very easily have gone this way but, surprisingly, didn't. So if a guy who's political career brought him close connections with AIPAC, DLC corporate donors and all corners of Clintonworld can forgo doing bad things for money, there's really no excuse. Let's see how this goes in this initial series: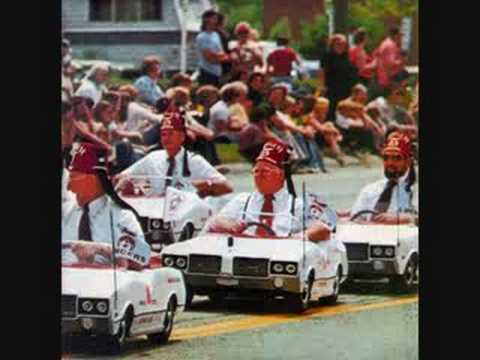 How many times have we been told by Republicans that, regardless of how poorly viewed their party is nationally, how ineffective and unpopular their congressional wing, how lame their 2016 prospects are (Rand Paul? Marco Rubio? Jeb Bush?) or poorly the future landscape might seem demographically for the GOP, all of that, we should simply look to the governors. The Governors! How perfect, leadership experience without a D.C. taint, and typically they're blank slates on foreign policy so Bill Kristol can, 28 Days Later-like, infect them with his views and create new neoconservative zombies. Yes, yes, it has to be a governor, as everybody knows, it's their only chance. Here's a representative such argument, Mitt Romney's 2013 CPAC speech:
I have to admit, the wisdom of the decision to put the 2022 World Cup in Qatar far outclasses the wisdom of the Sochi games. It's entirely inexplicable unless you assume that bribes were being handed about like so many cigars or candies to men too stupid to notice how badly they would look by just taking these favors and giving the most progressive regime of the 13th Century what they wanted. You gotta love this:
Read more on All International Sporting Committees Are Corrupt…
Re l'affaire Christie, If I read another riff on, "local politics is always like that," or "that's just how power works," I think I'll have to throw an abusive tirade that will make a Chris Christie outburst look like a lecture from grandma. No, helping out friends and punishing enemies is not power, it's the temptation of power, and after being done, the abuse of power. Power is, in fact, often abused, but even if it gets normalized that doesn't make it shrugworthy.
A lot of people yesterday (you know, Halperin, Fournier, et al) declared Chris Christie's presser a huge success almost immediately, but my first response was that it was a disaster disguised as a triumph because the narrative and many of the details were either already known to be untrue or are so unlikely that it makes the lotto look like a great investment. Christie struck the right tone but it's quite clear that he's spinning his wheels, pressing a narrative that does not pass muster. The cracks are already growing, like the notion that he'd only heard about the whole thing Monday morning:
Read more on We Don't Know That Chris Christie Did Anything Illegal. So Why Is He Acting Like He Did?…