Currently viewing the tag: "California Politics"

Exactly correct. When even Sacramento is seeing skyrocketing rents, you know you have a major statewide housing problem. Sacramento! It isn't exactly a creative class magnet. It's not really that close to the Bay Area either. So if you're seeing the same issues there, it's literally everywhere. But while "build more housing" is the answer to the problem and is easy enough to say, the obstacle to this happening is called "suburban homeowners" and, specifically, their fervent belief that nothing anywhere near them should ever change ever. And look, it's not as though "I spent a lot of money on this house because I like this area the way it is" is totally insane as a sentiment, but if everybody says that, then nothing gets built. And everybody says that. Well, not everybody, but enough people such that the entire state is turning into Santa Barbara and Monterey. The problem isn't intrinsic to suburban homeownership so much as it is the attitudes and expectations around it that our society has legitimized. We've been over this.
I have to admit that this article made me chuckle. I've been openly wishing for Feinstein's retirement since these young punks were in grade school! In all seriousness, of course she could lose, though she's not going to lose just because progressive activists want her to. This state never lacks for hungry, ambitious pols. We do have too many statewide elected offices, but per capita the amount of elected offices on the state rep. and up level is pretty small. Our state senate districts are bigger than congressional districts! So finding someone credible, and someone who provides the right contrast with DiFi, probably isn't going to be all that difficult. Really, someone under 50 who's never served in Washington and can win statewide should be able to run the right sort of outsider campaign. The question is really more one of best use of resources in a midterm with a lot more important targets. The utility of replacing a suboptimal Democrat with a better one is nonzero–you have to notch victories before earning respect–but in an election where there are a lot of vulnerable Democratic Senators and a whole lot of governorships up for grabs, it's hard to justify the opportunity cost. I still occasionally read people griping about how primarying Blanche Lincoln in 2010 was the worst thing ever because it diverted resources from higher-tier races, which while I disagree is not entirely without merit (though why Democrats bailed out a dead meat incumbent who had helped spike a key policy is another question), but that was a cheap, small state, which California isn't.
Sometimes I wonder if the woman's entire career is based on trolling liberals. If so, this is a pretty epic one. Of course, in the end she'll probably vote to filibuster and then vote no on the nomination. But she's gone rogue on judges before. I doubt she'd do that as it this time as it might finally bring about a primary challenge (though that's sort of a lemons into lemonade thing from my perspective).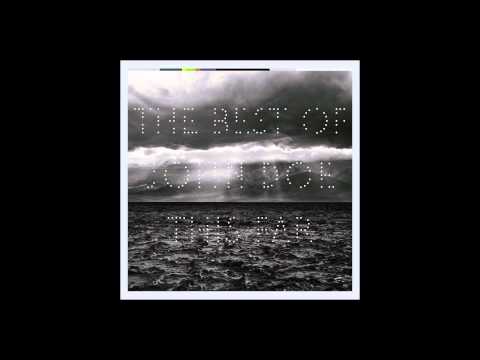 The capital of the resistance:
As President Trump threatens to strip federal funding from so-called "sanctuary cities," defiant Democrats in Sacramento are doubling down on policies to protect immigrants at risk of deportation — bills that many say would turn California into a sanctuary state.
This is too clever by half:
[Loretta] Sanchez has been reaching out to GOP leaders, and she's gained a few endorsements for her trouble. On Thursday, Sanchez appeared on conservative radio host Hugh Hewitt's program, and he endorsed her shortly thereafter. Last month, ex-Los Angeles Mayor Richard Riordan also backed her. But Sanchez is going to need a lot more help if she's going to win in November in this expensive state.
Yeah, this may get a few Republicans to vote for her over Kamala Harris in November, but it's not like winning a boatload of Republicans is a proven path to success in this sort of race, and it's not as though bucking up her support among conservatives will have no effect on her hold on Democrats. Remember the sorry case of Howard Berman, last seen trying to beat a fellow Democrat by hitting up the likes of John McCain for an endorsement. There's no particular reason to believe running a Joe Lieberman style campaign will work in 2016 California any better than it worked for Lieberman in 2012. Admittedly Sanchez doesn't have a particularly better option, given her Blue Dog record she can't credibly attack Harris from the left, and she's responding rationally enough to the incentives, but it just seems so pointless, an indictment of the system that creates these incentives.
The Republican Party is now a de facto third party in California, behind progressive Democrats and somewhat less progressive Democrats. Loretta Sanchez advancing to the top-two general election with a massive 18% total shouldn't necessarily be a tribute to her campaign skills (such as they are) but rather as a testament to the inability of the state GOP to perform even the most basic functions of a political party. Not that that's necessarily news, as they basically failed to do this in 2014 and Karl Rove had to parachute in to keep them from nominating an open white supremacist in a write-off race. Crazy how things change so fast, huh?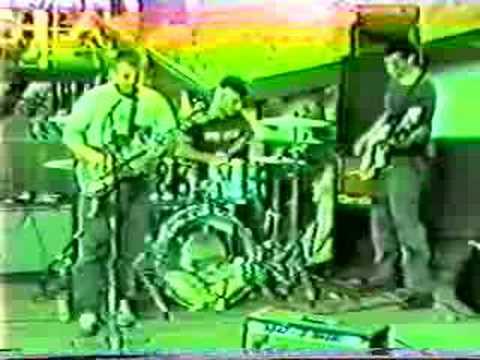 I'm actually pretty excited about the possibility of my home state deciding the Republican nomination. California is perpetually ignored, typically because it schedules primaries well after the contest is over, and it's never competitive in the general. Politicians only come here for money. I remember reading once that Obama hasn't delivered a single public remark here since becoming president, which may or may not be true (I have no idea), but wouldn't surprise me. And it's fine. They have to allocate their time wisely, I get it. But I can't remember the last time I saw a presidential campaign ad here (given how gerrymandered the state is, most of the political ads one sees here are proposition ads, I find).
I strongly doubt Jerry Brown vetoes the finally-passed vaccination bill. Quirky as he may be, I just don't see the guy striking a blow for Marin assholes and internet conspiracy theorists. I think it becomes law. Sadly, I don't see this bill's passage as being a spur to action in other states–the only reason it's happening here is because of the national news stories of childhood disease resurgences that came out of this state. As the aborted attempt in Washington State showed, most politicians are going to avoid antagonizing the Randian ubermenschen who see themselves as being above any sorts of social obligations whatsoever, even the ones that make sense from a self-interested perspective. Ultimately, I doubt there's going to be much political fallout for this–it's a somewhat bipartisan bill and no amount of money is going to get California Republicans out of the death spin they're in, if there were some taste for retaliation to be had by the opponents. Probably won't shift votes either way in meaningful numbers. But I think even blue states are going to move onto other business. At least, until the next national news stories hit.