Currently viewing the tag: "Books"
In 1997, Tony Blair won the sort of victory that few politicians ever do: a landslide election win, near-North Korean personal approval levels, and a completely disorganized and hopeless opposition. Almost no obstacles to fundamentally remaking British government and society presented themselves. His failure to do just that is explored deeply by Bower's book, and it argues that Blair (and New Labour in general) simply weren't up to the task. Blair's incredible belief in himself, his distaste for introspection or reflection and his tendency toward an oversimplified and moralistic view of matters continually lead him awry, and his "big picture" thinking led him to avoid crucial details that invariably snowballed into major crises, such as his Brexit-precipitating immigration rules. (Incidentally, when you consider these traits of his personality, the "inexplicable" friendship with George W. Bush becomes a lot more comprehensible–they're deeply similar people.)
Read more on I Read Broken Vows: Tony Blair The Tragedy Of Power by Tom Blair…
I finally got around to reading Jane Mayer's Dark Money. I'd definitely recommend it, though with some provisos. The first 170 pages or so were quite excellent, going into detail about plutocrats familiar (the Kochs, Richard Mellon Scaife) and unfamiliar (John Olin, the Bradley Brothers), their lives and all that. It was largely stuff I didn't know. After that, it gets into how these dudes set up their operations, which I knew a bit about. Then it got into the Obama years. It wasn't exactly pleasant to relive the 2010 midterms or the debt ceiling crisis or the Wisconsin labor fights, and although Mayer threw in some interesting details I didn't know, it was mostly familiar ground to me. Obviously, though, the general public is going to need more setup than those of us who follow things obsessively.
I have to admit, this uproar over Harper Lee giving her most famous fictional character the sorts of views and attitudes typical of a white man from early 20th century Alabama is highly amusing to me. I was utterly uninterested in the book until these starts of reactions started popping up, and now I'm actually planning on reading it. So far as I can tell from what media outlets are reporting, the main objection seems to be that Atticus Finch is no longer a hero because he holds racist views in the new book. But such a thing makes abundant sense historically, does not contradict the established character (plenty of racists like individual black people, many in fact framed segregation as a kind of loving act meant to help the negro, and the idea of a white supremacist who still nonetheless thinks that the guilty should be punished and the innocent set free is not theoretically impossible, even if it was hardly the norm in the pre-Civil Rights Act South), and most importantly it reflects an author that has something new to say, and is prepared to court controversy to make a vital point about racism that the public needs (though may not want) to hear. The timing could not be better. Ironically, the notion that Finch has racist views but still cares about justice being applied would indeed make him vastly superior to many of his white contemporaries, who had no issue with indiscriminate violence being done to blacks, even if they did not personally engage in such activities. But this doesn't matter to the people who want to whitewash our history and forget about all that unpleasantness, because can't we just be colorblind? Lee has already justified the release of the book just by starting this conversation, and I do think it needed to be justified, given the controversy over consent to publish it.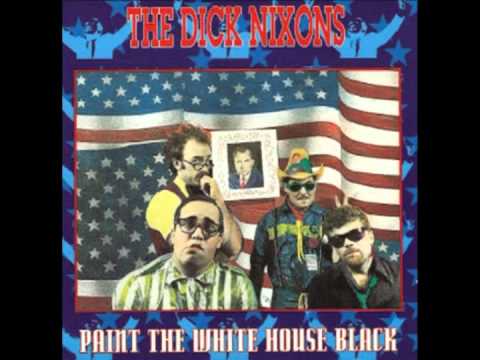 From Did Nixon have a gay affair with a Mafia fixer? on the DailyMail, "Nixon's Darkest Secrets" by Don Fulsom lays — ha, ha — the case:
Read more on Dick an' Bebe, Schtuppin' in a Tree…
http://youtu.be/tyeJ55o3El0
As Lev put it, "…because politics is getting a wee bit tiring," I haven't felt the urge to write tippity-tapping me on tha ol' shoulda-bone lately, but I just came across the following in The Monuments Men by Robert M. Edsel with Bret Witter (Center Street, New York, 2009, pg. 228), and it seemed appropriate to the whole ObamacareDebtCeilingGeorgiaClayWheelsSpinnin' nonsense we currently find ourselves in:
[Dr. Edward Ewing] quoted Hitler: "The crowd will succeed in remembering only the simplest concepts repeated a thousand times.
http://www.youtube.com/watch?v=G-JhqMVHT8c">this
My local independent bookstore is having a sale on random paper product doodads, which got me in the mood for something completely different.
So here y'are.
Dated (December 2012) but still interesting interview with David Brin on Point of Inquiry, touching on Tolkien, Lucas, the romantic nature of humanity, positive-sum cultures, media tribalism and near-future whatnotery. (All sorts of other interesting world-of-ideas over't Brin's website, also too.)
http://youtu.be/q2Cw3aKGANk
So, what with that ruling on DOMA and everything — remind me how that went, by the way? — any sufficiently wettened finger seems pretty well able to determine whither the political wind, amirite?