Currently viewing the tag: "Blue Dogs"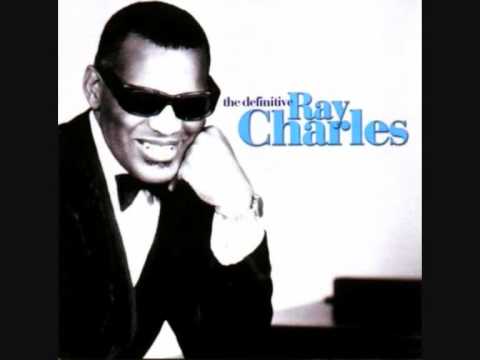 Last night I predicted this (h/t Anne Laurie):
"I was asked if I would be interested in going over to the White House for a meeting," Lynch said in a statement to the Globe. "They said they were looking for 'moderate' Democrats – which I am. But under the circumstances I felt like they were trying to divide our party so I declined the invitation."
I'll have a nice long post next week with my take on the dynamics of all this budget/shutdown/debt ceiling business (contain yourselves), but one thing that I think I need to make clear is that Trump cannot just get "some Democrats" to sign off on something the same way that Dubya did. The Blue Dogs of that era simply do not exist anymore: for one thing there are fewer of them in absolute numbers, and the ones that remain have profoundly different incentive structures than the personally popular red-district Democrats with tons of seniority who stayed in office by bringing home the bacon, as they say. Your John Tanners and Jim Marshalls, in other words. The incentives for them to cut deals with Bush were overwhelming: nobody to the left of them could be elected in their districts and their positions depended on a steady stream of goodies to tout, which Bush was happy to provide in exchange for votes on his bills. (This absolutely infuriated liberals, by the way. The epithet I remember was "Bush Dogs," which was almost clever.) Making ideological waves was not going to help them at all. Getting new high school football stadiums or what have you, however, would. You still see this sort of politics in some places, like Alaska, though in that case it's Republicans that benefit. But it's mostly dead, the casualty of the 2010 midterms and subsequent redistricting most directly, but in a larger sense, the real killer was partisan sorting. People are less and less willing to put up with representatives whose politics they don't like because they bring home the bacon. Aside from maybe just Joe Manchin, Democrats have little incentive to work with Trump, unless they're simply vain and stupid. Even the red state ones will rely on liberal Dems in their states to turn out in 2018. Manchin is the exception here given how his state has changed since his last election, I really wonder how that math will work out for him. But even Sens. Heitkamp of North Dakota and Donnelly of Indiana have been more inclined to fight Trump than to placate him. I doubt that House Dems will be much different.
Since this is a beat that I usually follow, I'm posting a little something about the Blue Dogs. As we know, the 2010 elections severely depleted the numbers of conservative Democrats in Congress, and this cycle did so again. It's looking like about fifteen Blue Dogs are going to be in Congress next year, maybe a few more if some of the incoming freshmen decide to join up, but probably not much more. The end is definitely drawing near. Still, it's worth spending a moment reflecting on why this group used to be powerful. Aside from their numbers, the clout the Blue Dogs had came from a claim–not inherently implausible–that their group was the one group that was able to really hold onto bipartisan support. There was some basis for this–after all, the 2009-2010 session included quite a few Democrats from very Republican districts. Gene Taylor and Chet Edwards both represented R+20 districts. Arkansas had three of four Democrats in its House delegation, Tennessee five of nine. Democrats held House seats in solid-red states like Kansas, Oklahoma, and the Dakotas. This added up to a lot of Democrats accountable to Republican electorates, and many of these Democrats were of long seniority, seeming as if they weren't mere flashes in the pan.
Read more on Won't Need To Worry About The Blue Dogs No More…
Yesterday's Pennsylvania presidential primary drew virtually zero interest from the public, which is about correct. But it wasn't entirely uneventful. Due to the Republican legislature's gerrymandering of district lines, quite a few of the state's Democratic Representatives had to compete for a relatively small number of Democratic seats, and two sitting Congressmen, Jason Altmire and Tim Holden, went down to defeat. They were the final two Blue Dogs in Pennsylvania's delegation. Both lost to relatively more liberal challengers. And so continues the collapse of the Blue Dogs: a whimper rather than a bang.
Read more on Last Night Was Absolutely Brutal For Pennsylvania Blue Dogs…
You know that classic childhood moment where you tease another kid so much that after a point it stops being funny and just becomes kind of sad? Like if you get them to break down or something? I just had one of those as an adult:
TPM has an interesting story out of Illinois, in which an intraparty dispute between a solid progressive and an obvious Blue Dog is playing out…and playing out in favor of the progressive: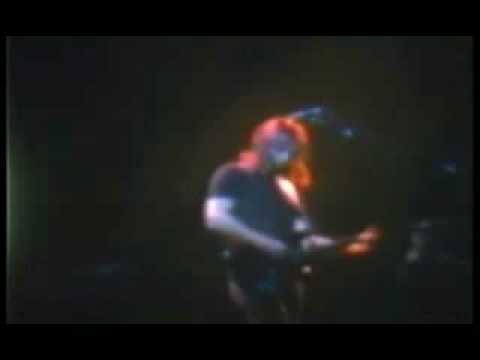 John Cole's rant about ass-covering Democrats thinking that voting against the Jobs Act is going to help them is well taken. In the end, though, it turns out that only two Dems voted against the bill: Ben Nelson and Jon Tester.
I get that the economy is not so good, so getting another term in a red state is a tall order. It's probably going to take some combination of triangulation, populism, and sheer toughness to pull off something like that. But I can't believe that Sen. Claire McCaskill thinks that opposing extending jobless benefits is a winning move. According to this poll (it's a few months old, but I'm not seeing anything more recent), over 70% of voters think it's too soon to cut back on unemployment benefits. Common sense would seem to correlate with this view. And yet she's making a hash of it, opposing benefits but backing more payroll tax cuts, because those don't count as spending, right? Cynical, stupid, and wrong. Welcome to the conservative wing of the Democratic Party.
Read more on An Echo, Not A Choice: McCaskill Adopts Failed Blanche Lincoln Electoral Strategy…