Currently viewing the tag: "Barack Obama"
I've had two false starts on writing this post because I feel like the issue of the propriety of Barack Obama accepting speaking fees to give speeches to Wall Street is low stakes and I can't summon up the urge to write about it. Why? Because Obama isn't going to be much of a factor at all in US politics going forward–certainly not in any decision-making capacity–and that's probably a good thing. I do think he was a good president but let's be honest, political strategy was not his forte and aside from when he was running for office, he didn't seem to give much of a shit about it. He let his grassroots following wither at the outset, did nothing to build the party, and in no small part botched the 2014 and 2010 midterm elections because he didn't care. Democrats were going to suffer losses in both most likely but the catastrophic losses both times suggest utterly failed political strategies. The various entreaties for him to lead the resistance struck me as fairly insane a few months ago and still do: could anyone be less suited to such a task? The namer of Merrick Garland, who one time almost wrecked his presidency for a debt deal we didn't need while much of the country had yet to recover from the recession, the inveterate obsessive over nonachievable bipartisanship? The fact remains that almost all of Obama's "big idea" political thoughts were wrong, sometimes painfully so. I could see him using his fame to call attention to issues every once in a while but at this point the grassroots is leading, not Obama, and that's for the best.
Read more on Okay, I Give In: Let's Talk About Obama's Wall Street Cash…
Sort of, in a way. Chait's excellent article on Trump's TV submissiveness contains this bit:
Nothing epitomizes the grip of television ephemera upon Trump's mind like the upcoming milestone of his administration's 100th day. Reporters have long used this artificial marker to issue extremely provisional assessments of a new presidency. Obama dismissed the occasion as a media concoction. ("It's the journalistic equivalent of a Hallmark holiday," a senior administration official said eight years ago.) Trump has greeted the upcoming deadline with the utmost gravity. Trump's staffers "said the 100-day mark is taking on significant importance for the president, who has already referenced upcoming cable television specials in conversations with aides," the Wall Street Journal reported. "One hundred days is the marker, and we've got essentially two and a half weeks to turn everything around," one White House official told Politico.
The thing is, while correct on the narrower issue of 100 days being entirely arbitrary, I'm not really sure you can call Obama's approach the far superior one. So many of his victories simply vanished into the ether because he didn't care to publicize them. Thinking that they'd "speak for themselves" or whatever was ridiculous, probably one of the bigger signs of Obama's lack of seasoning. It's fair to say that Trump's too obsessed with publicity, but (all else being equal) it's not a bad thing to build things up a bit and exercise a little showmanship. Trump's problem is that really all he has to offer is his publicity expertise, scoring an absolute zero on matters of character, ability, and intellect. And given how much attention that the president gets, as opposed to being one of seventeen candidates struggling for attention, there's a real limit to how helpful publicity can be. It's extremely plausible that his obsession with having a big win for 100 days will shutdown the government, which would be perfectly ironic and, again, an outcome worth rooting for.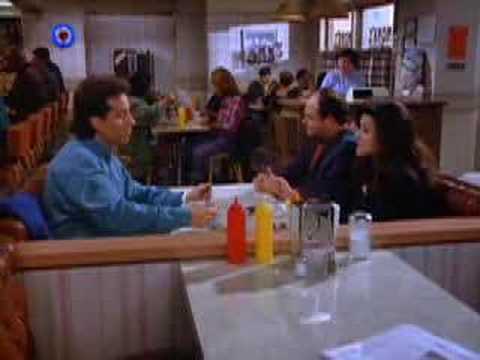 I'll admit that Trump flip-flopping to bomb Syria was a little surprising to me, but I should have figured earlier that it made sense in a bizarre way, that there's a hidden consistency to it. Trump opposed bombing Syria over chemical weapons when Obama wanted to do it. But now that he's the president (asterisk), bombing Syria is the thing Obama very notably didn't do, so he'll do it. It's all consistent with someone whose main political principle is being as anti-Obama as he can be at the moment, whether that's undoing even nonideological, common-sense regulations, hiring generals Obama fired, etc.
Via Chait, it's interesting to see that virtually all of Obama's improvement in approval ratings is due to millennials. Youth politics are driven strongly by the left at this point, and only partly by default. I went to high school during Dubya's first term and it really is surprising just how different the kids are now from then. The default posture then was still largely apathy toward politics, inherited from Gen X. The following that Bernie Sanders built this year, even in rich, white areas, really surprised me. The Sanders phenomenon on campus was way bigger than Obama's was, back when I was finishing up college. They're certainly the most politicized generation since the '60s, and I don't see that changing over the next four years. (Honestly, if Trump and McConnell were smart, one of the first "evil genius" things they'd do would be to implement a version of Sanders's college debt proposals. The Randroids wouldn't like it, but short of that, there's not much of an "in" for them with this group, whose attraction to Sandersian politics is pragmatic.)
There sure are a lot of unlikely suspects facepalming over Trump's irresponsible bullshit:
Radio host Hugh Hewitt sparred with Donald Trump on his radio program Thursday morning, pressing the Republican presidential nominee on his claim that President Barack Obama was "the founder of ISIS."
I'm gonna miss Obama.  A lot. Here he is today opining on Trump's recent "vote rigging" bullshit.

Jon Bernstein on the Garland nomination:
Even without the threat of a primary battle, Republican senators may still worry more about losing the enthusiastic support of conservative activists than they do about the possibility that swing voters will care about whether a Supreme Court nominee gets a fair hearing and a vote in the Senate.
There's no denying that George W. Bush left Barack Obama a huge mess to clean up on practically every front, and anyone who doesn't acknowledge this is being shifty and dishonest. This is why I don't criticize him too much on Afghanistan, for example: everyone basically knows that the place is just going to collapse and become a disastrous war zone again as soon as we leave, and it's hard to believe that sticking around for another fifteen years is going to bring the country any closer to Western-style democracy and stability. History is strewn with the graves of empires who tried. There is something less-than-courageous about Obama basically just running out the clock until he leaves office so that it won't besmirch that Presidential Library foreign policy achievements wall (as if it would actually be mentioned there, but you get the point), but to use a construction popular with the youth, politicians gonna politic.