Currently viewing the tag: "Barack Obama"
Via Chait, it's interesting to see that virtually all of Obama's improvement in approval ratings is due to millennials. Youth politics are driven strongly by the left at this point, and only partly by default. I went to high school during Dubya's first term and it really is surprising just how different the kids are now from then. The default posture then was still largely apathy toward politics, inherited from Gen X. The following that Bernie Sanders built this year, even in rich, white areas, really surprised me. The Sanders phenomenon on campus was way bigger than Obama's was, back when I was finishing up college. They're certainly the most politicized generation since the '60s, and I don't see that changing over the next four years. (Honestly, if Trump and McConnell were smart, one of the first "evil genius" things they'd do would be to implement a version of Sanders's college debt proposals. The Randroids wouldn't like it, but short of that, there's not much of an "in" for them with this group, whose attraction to Sandersian politics is pragmatic.)
There sure are a lot of unlikely suspects facepalming over Trump's irresponsible bullshit:
Radio host Hugh Hewitt sparred with Donald Trump on his radio program Thursday morning, pressing the Republican presidential nominee on his claim that President Barack Obama was "the founder of ISIS."
I'm gonna miss Obama.  A lot. Here he is today opining on Trump's recent "vote rigging" bullshit.

Jon Bernstein on the Garland nomination:
Even without the threat of a primary battle, Republican senators may still worry more about losing the enthusiastic support of conservative activists than they do about the possibility that swing voters will care about whether a Supreme Court nominee gets a fair hearing and a vote in the Senate.
There's no denying that George W. Bush left Barack Obama a huge mess to clean up on practically every front, and anyone who doesn't acknowledge this is being shifty and dishonest. This is why I don't criticize him too much on Afghanistan, for example: everyone basically knows that the place is just going to collapse and become a disastrous war zone again as soon as we leave, and it's hard to believe that sticking around for another fifteen years is going to bring the country any closer to Western-style democracy and stability. History is strewn with the graves of empires who tried. There is something less-than-courageous about Obama basically just running out the clock until he leaves office so that it won't besmirch that Presidential Library foreign policy achievements wall (as if it would actually be mentioned there, but you get the point), but to use a construction popular with the youth, politicians gonna politic.
The announcement of the framework for a nuclear deal with Iran is obviously a cause for celebration for those hoping for peace and cooperation rather than endless conflict. But part of it makes me sad. There are moments–mainly the Iran framework and the work with Cuba–that offer flashes of the foreign policy president Obama could have been. Boldly ignoring the Right and mainstream pundits, rejecting the militarized consensus of today's foreign policy and the bankrupt assumptions of yesterday's to push for peace. It is clear that Obama can behave this way, and it's enormously satisfying when he does, but it's far less often than than one would have hoped going in and it throws the nonsense into sharp relief. Daniel Larison found perhaps the definitive example of the "I don't know, just do shit, maybe it will pan out, at least we're not getting tagged by the hawks about it, underpants gnomes" philosophy that is sadly much more typical of how they often work. The Yemen operation is clearly the work of a global chessmaster novice. And unfortunately, it's much more typical of the Obama Administration's foreign policy on a regular basis than the Iran deal.
Read more on The Iran Framework Makes Me Sad, Counterintuitively…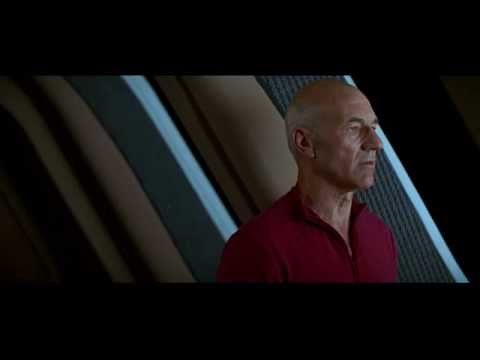 Apparently the number of people wanting a ground war with ISIS is sharply increasing. Pres. Obama could, you know, try to argue that these beheadings are intentionally meant to draw us into another protracted ground war, only he can't because those were essentially the basis for his whole air war in the first place. And now events are overtaking him.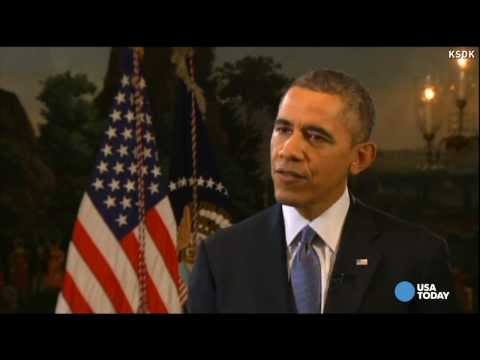 Now that it looks almost certain that Barack Obama will make the mistake of escalating our involvement in Ukraine (here's the latest tell), further shredding any sort of plausible commitment to peace and throwing in his lot with delusional neocons and "centrist" D.C. pundits, I figured I'd make a prediction. Maybe it won't come to pass, but I think it would make a lot of sense if it does. And that is that, within one year of his leaving office, the very hawkish pundits decrying Obama's every (perceived) failure of will and credibility will be praising his name. And they'll be right to do it: after all, you could make a very compelling argument that Obama has been as hawkish as a president could be, operating under these constraints. After all, had Obama said no to the Libya campaign, it would not have ever happened. And I continue to believe that, if he'd wanted to, he could have avoided direct involvement with ISIS by citing his own unlikely election win as evidence that Americans have no desire to have any more involvement in Iraq. That argument would, I think, have been very difficult for opponents to rebuke. Instead, we got a war speech that was heavy on moral outrage but light on any kind of substance.