Currently viewing the tag: "2018 Elections"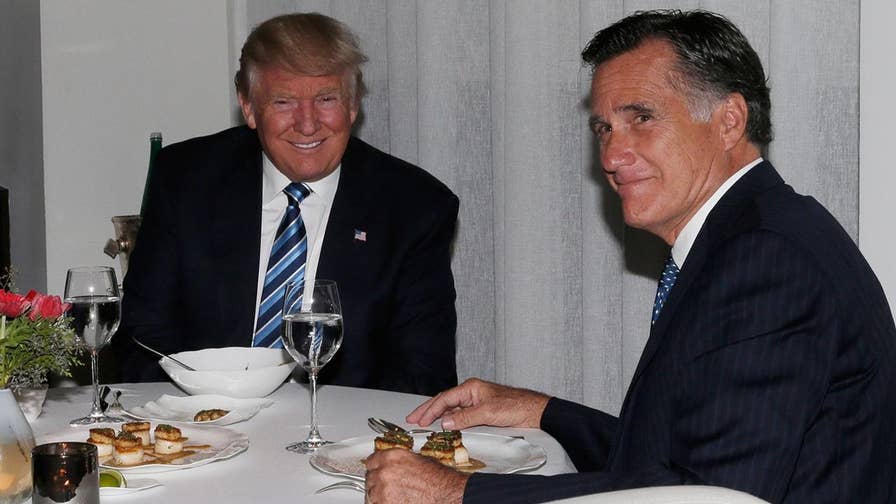 The countdown to Romney '24 has begun. For those who think I'm joking, consider this: Romney's big anti-Trump speech from nearly two years ago still dominates coverage of the man, even though he's accepted Trump's endorsement and has made it repeatedly clear he does not want to rock the boat. The institutional GOP apparently believes this, as well they should. It makes a whole lot of sense, actually. The GOP has a huge medium-term problem in that virtually all of their top prospects are fully on board with Trump and this is not going to be an asset if Trump loses in/quits before 2020. How is Marco Rubio going to go before a 2024 general election electorate having been a Trump lickspittle? Certainly, it may well be that by 2024 Trump will be as forgotten as Bush was by 2012, but I have my doubts. Bush was worse than Trump has been in much the same ways, but people ultimately hated Bush because of his ideology, competence level, and the effects of his policies. They hate Trump because of his character and just who he is. This is more likely to stick after he's gone. The emotional component of the opposition to Trump is stronger than it was to Bush, and such emotional baggage is less easy to dismiss as old business. This is why Bush has (irritatingly) bounced back in the polls. With him it was, ultimately, just business. Trump, however, won't bounce back. And this is key. Because Romney's post-2012 political identity is shaped by one fucking speech opposing Trump, he will be able to assemble a record of quietly voting for just about everything Trump supports with the occasional showboaty/symbolic dissent. He'll be on Meet The Press every week hyperventilating about the deficit, of course. See, running for the Senate this late isn't any indicator of a long future Senatorial career. He'll be dead long before he can accrue any real seniority. And the guy has only ever held or shown interest in executive positions, his suicide mission/name building run against Ted Kennedy in 1994 notwithstanding. But in the Trump era he can become a "respectable" Republican figure who will talk a big game and do nothing, and because of how he's seen he may well be able to avoid the Trump taint that is going to be a major problem for the Republicans after Trump and Pence depart the scene, not out of innocence but out of distraction. Given that he's already effectively abandoned any serious #NeverTrump bona fides, is there any other plausible motivation for his doing this? (It is possible, as I suggested before, that he truly does hate spending time with his own family. Best I can do.)
That's really all I got. It's not like being a senator isn't a good gig, it is! But why go through all the campaigning as a man in your seventies when you'll never build up appreciable seniority there? And do Republicans really not have any promising rising stars in Utah that they'd want to promote to the seat instead of giving it away as an emeritus gig? Really? (Note: this is all also applicable to Ohio Democrats running Ted Strickland last cycle.) The worst thing is how the media will cover this as the #Resistance, which it is, I suppose, in that there will be precious little actual resistance: Romney will cash in the credibility of having opposed Trump while supporting just about everything he wants.
I was going to write a bit of a longer piece on this yesterday but then I had to spend four hours putting out an unexpected fire at work, so it didn't happen. All I can say is that I'm glad to have been wrong in worrying. In fact, there's not a lot of downside for Democrats over Tuesday's results. The results in Virginia were outstanding, of course. I don't attribute any of this to the amazing campaign skills of Ralph Northam. I see no evidence of any such skills. My guess is that he'll quickly become an obscure figure, leaving the flash to incoming New Jersey Governor Phil Murphy, and I doubt I'll ever write about him again. Anyway, the downballot strength of Democrats reflected the fundamentals, particularly of a very unpopular Republican president, primarily, as everybody says. Still, to get to the point of nearly taking the egregiously gerrymandered Virginia House is something indeed. My main concern is that Democratic organizations will latch onto the media's "suburbanite revolt" narrative by running civilitybots from coast to coast, particularly since many of the incoming Democrats are extremely progressive. But they were probably going to do that even if Northam had lost. It's amazing how quickly the conventional wisdom shifted from, "If Democrats don't reach out to working-class whites, they're doomed!" to "If Republicans lose suburbanites, they're doomed!" But such is conventional wisdom.
This might be the best news of last night. LoBiondo's seat is so Democratic that it's practically a gimme, not that it can't be fucked up, mind you. He was treated like Susan Collins, as the rare moderate to be constantly appeased rather than seriously challenged, never mind how backward that is. Anyway, it won't matter anymore since he's going to be gone. That's great! You want a couple of easy ones to not have to worry about if you're going to retake the House.