Currently viewing the tag: "2012 Election"
So I get onto the Intertubes a few minutes ago and find all sorts of respectable media outlets reporting breathlessly on a big pile of typical Donald Trump feces that is rumored to be forthcoming and involves Obama somehow.
This should be interesting. Nobody seems to think Romney will win or even do all that well, which is probably a decent prediction. Romney's foreign policy is centered around white-hot attacks on Obama that nobody outside the far-right really believes or cares about, and many of them will be difficult-to-impossible to bring up in a scenario where Obama is standing right next to him, since all of them pertain more to the imaginary Obama of Clint Eastwood's chair than the real deal. For example, if Romney accuses Obama of launching an apology tour, Obama could simply ask for the dates, places and content that Romney objected to. Since the tour never existed, Romney will have a difficult time coming up with something even remotely compelling, and he'll be giving Obama a chance to harshly berate Romney as he did on the Libya exchange in the last debate. He'd probably lose yardage from that play is all I'm saying
The BBC put together a handy little sheet that has the top five Republican and Democratic megadonors of the cycle. Let's have a little fun with this, shall we? Here's a quiz, and the answers are below the fold. Enjoy!
Out of the top five donors on either side, how many are women?
Minorities?
Under 50?
How many Republicans on the list are in oil and resource extraction?
How many Democrats on the list are from Hollywood?
Does the lowest Republican on the list beat the highest Democrat on the list in terms of total donations?
Where is George Soros on the list?
How many of the donors reside in Texas?
How many are over 80?
When does it all end?
Just look at this and tell me it's not happening.
I have always been kind of curious about the famous 1980 debate between Jimmy Carter and Ronald Reagan, which has the historical reputation of being a completely one-sided Reagan rout that may singlehandedly have handed Reagan a close election. Since the popular historical recollections of debates seems to be very hit-and-miss (did you know that Kennedy beat Nixon by basically out-hawking him, and that Nixon was arguably more liberal on domestic issues?), I decided to go find it and give it a watch.
Now that's more like it.
What does make me wonder is just how often trade agreements were mentioned. I realize that in D.C. and in economic circles, there isn't any significant opposition to free trade, but this is decidedly an unpopular position with the public, which sees free trade as destroying American jobs. Obama didn't really draw much of a contrast there, but Romney mentioned them more. Wonder how blue-collar Ohio folks think about that? Romney says certain things that don't make much sense politically, which makes me think he actually means them (see also: China bashing). That doesn't mean they're good ideas.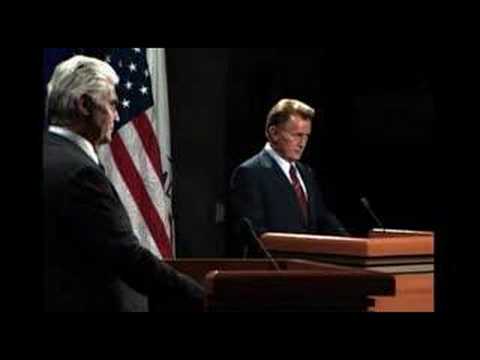 I think Chait captures a lot of the "liberal debate hysteria" story, but not all of it. To a large extent, the problem was one of meeting expectations. Romney is an acknowledged debater of some skill, and he certainly has had a lot of experience doing them at this level. His performance was "as expected," perhaps a little better. Obama's performance was far worse than expected, so that was the story. (Romney's lies were, sadly, also quite expected, and thus not a story, which is a statement in and of itself.) It would be one thing if only Obama had been uninspired and low-energy. But he wasn't, the debate was also a strategic catastrophe that allowed Romney to change his image drastically with minimal pushback. That OFA didn't hit back the day after the debate on Romney's evasions was a sadly missed opportunity that allowed the president's loss unlimited room to become a durable major story. Had Obama aggressively pushed back against Romney's evasions even with the same demeanor and energy level, the fallout would have been minimal, perhaps even nonexistent. Perhaps not aiming for a tie would have been advisable. And until Democratic pols realize that what liberals say they want (i.e. sober discussion of the issues) doesn't entirely match with what really makes them act (optimism, tenacity, hope, even bombast), this sort of thing will keep happening. What they really want is this: