Metavirus is a 30-something lawyer in L.A. who started an obscure politics-focused blog in 2008 in order to participate in the excitement of the election cycle. After the election, he started our humble blog Library Grape, which has gained wider readership and a diverse group of opinionated authors. He's a fan of many things, including literature, video games, puppies, physics and cosmology - and a major hater on stuff he despises (e.g., Nancy Grace, Villagers, zombies).
Author archive:
W
hat god do I need to pray to in order to prevent this preening self-obsessed asshole from re-entering public life?  Joe Fucking Lieberman??  Really???
Joe Lieberman, the former Democratic vice-presidential nominee, is the front-runner to be named FBI director, according to several White House officials and advisers.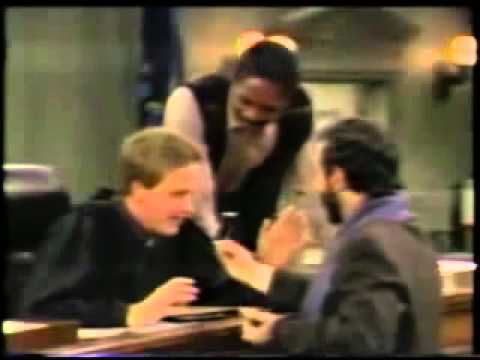 You gotta love that it came from the Russian Foreign Minister:
A reporter asked whether the firing of Comey "cast a shadow" over the talks.

"Was he fired?" Lavrov said in response. "You are kidding, you are kidding."
I'm sure it sounded even better in the original Russian.
I had quite an odd home appraisal experience today.
The appraiser was a nice enough guy.  He was jawing about Obamacare being too expensive and then mentioned some kind of Christian health cooperative he belongs to that had lower "premiums" and covers much the same stuff as normal health insurance.
Read more on Jesus Will Care For You, Unless You're A Dirty Slut…
If everyone took 5% of the outrage they're expressing over this isolated United Airlines passenger incident and redirected it at actual meaningful social issues, there'd be a lot less actual meaningful social issues to worry about.  The story has been anchored at the top of memeorandum since the moment it broke yesterday.  Really!?  Ladies and gentlemen, our Perpetual Episodic Irrelevant Outrage Machine in all its glory!
I know everyone has tight budgets but I think we really need to think long and hard about the news organizations and civic institutions we really ought to support, in a monetary way.  We try to do our best to make a contribution in our own way, but let's go out and support those working on protecting our freedoms on a daily basis.
Trump sometimes lets the truth about his inner workings shine through:
Nobody knew that health care could be so complicated.
You see, "nobody" means him.  It's the rare moment that unequivocally proves his narcissism and solipsism.  If he didn't know it was complicated, nobody did.
E
veryone file this one away for use someday when we survey the ashes of democracy:
"Our opponents, the media and the whole world will soon see as we begin to take further actions, that the powers of the president to protect our country are very substantial and will not be questioned." — White House Policy Adviser Stephen Miller
Update: Might as well just add in this oldie but goodie:
Sorry for any jankiness over the next few days. Some hacker got their hands in the cookie jar and I'm having to de-fuckify some stuff.
Update: It looks like we've got everything cleaned up. If you see any weirdness, please let us know. Victoire!