Lev is a software developer and political observer/sometime activist in the East Bay region of California, with a great interest in the game of politics and many areas of policy. He started a personal blog in 2006 and loves the form for its author/reader interaction.
Author archive:
Sickness over. Nothing much to say except that I saw I, Daniel Blake and didn't love it as much as I thought I might. On some level it is a defense of the concept of the welfare state and a social democratic commentary on contemporary life, but much of it comes off as what conservatives point to when they want to abolish the whole thing–you know, unfeeling bureaucracy grinding people down, etc. It's doing this from a lefty perspective (Atrios often makes the point that accessing benefits should be easier than it is) but maybe it's just how it was presented that left me a little cold. Pretty powerful just as 21st-century social realism, though, at a time when film doesn't have much interest in the lives of working people (or, indeed, reality at all). Definitely check it out and form your own opinions.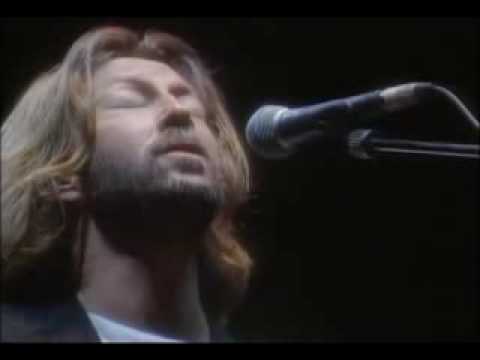 Is there a worse song than Eric Clapton's Wonderful Tonight? If so, I don't know what it might be. Clapton's place in the pantheon is undergoing a definite shift as Boomers as a demographic begin their long phase out, so perhaps this is a bit bandwagon jumping. Nevertheless, while Clapton is a skilled guitarist and riff-creator, his deficiencies as a songwriter and artist more generally (let alone as a man) make him a figure of hate among people who don't necessarily go for punishingly long blues rock solos and sappy love songs, and deservedly so. And perhaps nowhere is all of that made more clear than on his 1977 hit Wonderful Tonight.
Read more on Worst Song Ever: Wonderful Tonight by Eric Clapton…
A little kink in the road, though honestly, getting rid of Obamacare is the easy part (if you don't care about the consequences, otherwise you're basically passing a huge health care bill, which is something that definitely doesn't take months of negotiations that destroy your chances at the midterms). Privatizing Medicare and Social Security are successively bigger lifts. Perhaps my bet that the GOP congress primarily focuses on tax cuts for the rich and settles for a few cuts to programs for the poor might yet pay off!
I've been dealing with a cold and not in the mood to write. Though at least my sickness will be transitory. Others are less so.
I'm going to chip in a couple bucks to help Tom Perriello's gubernatorial campaign in Virginia and you should consider it too. Why? It's something of a story because Democrats have already largely decided to unite behind a candidate, Ralph Northam. Who is he? Only a guy who considered switching parties and becoming a Republican—in 2009, and someone who has described himself as economically conservative. Northam fits the profile perfectly of the failed Democratic candidate type of recent years, the bland pol who's going to talk a lot about stuff like "bipartisan problem solving" even though the past two election cycles strongly indicate that this Clinton-era message fails to win anymore.* Democrats of this type, from Katie McGinty to Ted Strickland to Patrick Murphy to Evan Bayh (perhaps the ultimate exemplar of this style) lost badly last year. I get the feeling that Northam will go on the attack relentlessly against the Republican and never bother to develop much of a positive case for himself, to find any sort of compelling story to tell, and lose much in the way that Creigh Deeds did in 2011. Perhaps I'm wrong about the guy, and perhaps the off-year out-party dynamics will favor him such that it won't matter. I don't know. But Perriello exemplifies the opposite of this type of politics, and given the disasters associated with the long past its sell-by date Bayh-esian style of politics in recent years, I'd rather take that out for a spin. Perhaps it's a higher risk (though, again, bipartisan problem solvers lost a lot last year and in 2014), but the reward is much greater. He's no messiah but his main downside–military hawkishness–is irrelevant to this particular post. And while resume is a little thin–a single Congressional term and a stint with the State Department–the flip side of that is that he's young (42) in a party that is noticeably lacking youth in its political leaders. Plus if he wins and does a decent job, it is a job that could lead to something bigger given Virginia's proximity to the D.C. media market. I'm simply past arguments about who the safe choice is anymore. Mainly because too many safe choices lost winnable races during the Obama era.
I won't be around this week. I can neither confirm nor deny that it is because I am personally investigating a lead in "The Jinx" murder case. I mean, it seemed open and shut: