Lev is a software developer and political observer/sometime activist in the East Bay region of California, with a great interest in the game of politics and many areas of policy. He started a personal blog in 2006 and loves the form for its author/reader interaction.
Author archive:
www.youtube.com/watch?v=eD52OlkKfNs">that gives
Bill Maher is not an asset to liberalism, leftism or any other sort of progressive point of view. I won't deny having enjoyed watching him tear apart the occasional far-right apparatchik over the years purely as entertainment, but essentially his act is a version of Sorkinism that gives liberals warm, tingly feelings but accomplishes nothing. Ultimately, getting yelled at by a loud, angry liberal may cause momentary discomfort for an Ann Coulter or a Dinesh D'Souza, but in the long run it merely burnishes their credibility with conservatives. And his various expressions of sexism and religious bigotry do more to set back our vision of society than to move it forward. The notion that young Milo will be destroyed by this–as opposed to keeping his 15 minutes going with the added attention from appearing on a conflict-oriented show–is to misunderstand the situation entirely.
Also, I actually disagree with Loomis here. I don't think Republicans will get rid of Trump when he becomes an electoral millstone to them, for the same reason they didn't do it to Dubya after he did: they're the daddy party and getting rid of daddy will make the children confused and angry. No matter what Trump does, 70-75% of Republicans will approve of him, as they did of Bush. If Democrats were somehow stuck with a genuinely unstable president I don't think the base would put up too much of a fuss to get rid of him (or her – this is a hypothetical) if the next in line were of the same party. But this is the GOP couldn't get its act together to oppose Trump in the primaries, wasted peoples' time exploring options to dump Trump despite clearly not having the will to do it, and then winced throughout the general election but did nothing. The contrast with 52 years earlier, when party elites took one for the team when the nutcases nominated an extremist (though, admittedly, a rather more stable one) speaks volumes about their party's desecration. But regardless, can you imagine Mitch McConnell going on FOX News to try to sell the dickwads with truck nuts on why Donald Trump has to be impeached? I can't. They do not want to tell the Trump-loving base something it does not want to hear, ever. So impeachment is out, the 25th Amendment is out, and I don't think Trump would resign under any circumstances (though I'm not 100% sure he won't just say no to re-election if the numbers are terrible). Obviously, there are less…official means of removal, but frankly I don't see anyone in their upper ranks with the guts to become the new Lavrenty Beria. Paul Ryan and his P90X moves? Please.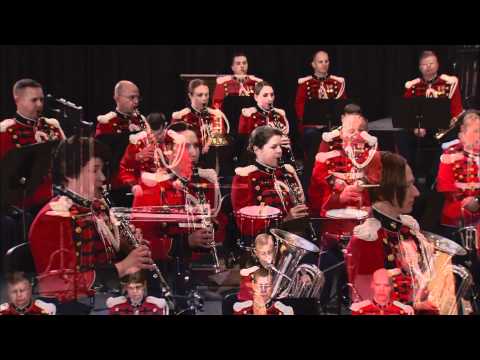 Now is the time for liberals to indulge in a little vulgar patriotism. Democratic elites really should start upping the patriotic rhetoric as a cudgel against Trump. You don't want to go full force into it now, just subtly let a little creep in. But after Republicans refuse to open a real investigation into Trump's Russia ties, this could be one of those instances where liberals can have their cake and eat it too with this stuff. Having a Republican president compromised by a foreign power–indeed, by a historically antagonistic power–is a pretty novel situation and I don't think Republicans would be able to handle such attacks well. At a minimum, it'll piss them off and distract them from the horrible work they'd otherwise do. It wouldn't even be questioning Trump's patriotism because it's already in question. Just emphasizing that fact could be very politically beneficial.
Probably not a good sign for the current administration that I'm right now seeing a lot of "how Trump can still turn this around" headlines. In an abstract, theoretical sense, this is of course true. But in the specific case, I'm afraid not. It's too early to say that Trump is just done like Dubya was in 2007 where nobody had any confidence left that he could do the job and just tuned him out, but we're a hell of a lot closer to that point than I would have thought by now, and getting to that point seems like an inevitable geometric progression more than anything else. And there's really not much that Trump can do about that. Sure, he could fire some of the problem spots in his staff and hire actual professionals to run the government, and he'll probably do some version of that soon. But the reason why those problem spots have exerted so much influence is because they're people who share Trump's twisted ideas and know how to get him to do their bidding–by exploiting his weaknesses of tribalism and inattention to detail. In other words, the disasters have been due to ideology and an unfit, sloppy executive. There are no staffers that are going to fix that! A proper, professional White House staff could well cut down on some of the self-inflicted wounds, but it is not going to protect a weak, ignorant, paranoiac narcissist from himself. Pretending that it's the process that's the major problem here is ridiculous.
Sometimes I wonder if the woman's entire career is based on trolling liberals. If so, this is a pretty epic one. Of course, in the end she'll probably vote to filibuster and then vote no on the nomination. But she's gone rogue on judges before. I doubt she'd do that as it this time as it might finally bring about a primary challenge (though that's sort of a lemons into lemonade thing from my perspective).
I was with some friends this past weekend who wanted to watch a bad movie to make fun of, and that bad movie wound up being Indiana Jones and the Kingdom of the Crystal Skull. I'm not really going to review the movie: after all, it's been done before, and quite well at that. I'll just say that it may wind up being the most influential film of the last decade. Note that I'm not saying good. It's not a good film at all. But in terms of having all the elements of today's dumb movies, it is, as they say, on point, and I can't think of an earlier one that combines all the elements into one package, starting with just being an out-of-the-blue sequel that nobody particularly was clamoring for, plus returning characters that don't much feel like what they used to be, new characters that aren't really characters, an unengaging story that is papered over by fan service-y references to earlier, better chapters in the series (though compared to, say, The Force Awakens, it's pretty restrained on that count), a fundamental misplacing of the spirit of the original thing, grotesquely excessive CGI and a "big" finale that makes no sense (though since it's Spielberg, at least it's visually easy to follow, which is more than can be said for a quite a lot of today's blockbusters). Back when the movie came out, people had a hard time putting their finger on why they didn't like it. Now we can put it into the context of blockbuster history since then, and so much of it is worse versions of Indiana Jones and the Kingdom of the Crystal Skull. What a dystopia.
It's probably not the worst thing in the world that the public thinks of "the First Amendment" as a broad, society-wide protection of the speech of jerks and assholes, even though strictly speaking it is no such thing. But we need to remember this sometimes. There's no clause of the actual First Amendment giving people the right to say crazy shit with no consequences, and there's no clause entitling those people to a television program or radio show or speaking venue, and to actually put it that way lays bare just how ridiculous this line of argument is. But it seems like you can't throw a rock on the internet now without running into a piece by a liberally-inclined person defending Milo Yiannopoulis's right to give a speech on the UC Berkeley campus, and I think a point needs to be made here. Or two. First off, it's both wrong and politically stupid for protesters to halt the speech by force. It plays into what low-rent pukes like this guy want: high-profile conflict and the frisson of danger. Be smart, people.
Read more on Should Liberals Violently Disrupt Bigots? No. Should They Offer Them A Platform? Also No….