Lev is a software developer and political observer/sometime activist in the East Bay region of California, with a great interest in the game of politics and many areas of policy. He started a personal blog in 2006 and loves the form for its author/reader interaction.
Author archive: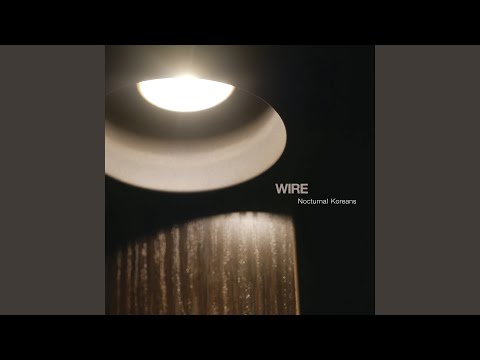 I have no problem with impeaching Trump (provided that Dems win the House in 2018, not a sure thing at all) knowing full well he can't be convicted in the Senate. He has already done things that are precedent as impeachable offenses and it's not like wasting a few months on impeachment proceedings takes attention away from useful things. Still, this is not a substitute for strategy, and even if Dems manage the federal trifecta by 2021 (and take back most statehouses too), I'm still not really sure what happens "next." One assumes a bit more regulation and social spending, sure. Perhaps some voting rights measures too. But actual legislation aside, if history is any guide, Republicans will raise holy hell again in a very recognizable way, perform a quick rebrand to convince people that Trump was never a thing, and grab a chamber of Congress at the first midterm. At which point they're going to burn it all down. If their brand is so tarnished (or if Democrats are able to write new maps that gerrymander the other way) that they can't win one back, I think paramilitary stuff starts happening. The basic problem is that the Madisonian Constitution is essentially dead without anyone really wanting to say so–you can say Mitch McConnell hacked it but in an alternate universe where Bill Frist runs for another term in 2006 and remains in charge of the GOP Senate caucus in 2009, I don't think things turn out all that differently. McConnell put it in the crass party/ideology first terms that the GOP understands so well but ultimately GOPers under Clinton and Dems under Dubya both significantly escalated the obstruction status quo. McConnell escalated it by a factor of a hundred thousand, sure, and gave it a sleazy intellectual underpinning, but now Democrats are escalating it a bit more, which I can't really fault them for because unilateral disarmament is for suckers. But eventually this escalation leads to one side not being able to supply the votes for a must-pass bill and shit will blow up. I doubt Democrats do this because they actually give a damn about people, but you never know! Most likely it's when President Booker can't make a deal with Senate Majority Leader Ted Cruz in 2023. (Also true: John Boehner was a bombthrowing Gingrich intimate in the 1990s and was a voice of reason in the 2010s. It's hardly impossible that Cruz is positioned more to the reasonable center of the GOP by then. Fun prospect!) Barack Obama was right to see that renewed bipartisanship to some degree is essential to making the government work, but the impossibility of that bipartisanship given polarization was something he never could deal with, since the only real conclusions are ones that it's safe to say he would reject out of hand.
Democrats regain the House in 2018, vote to impeach Trump.
Republicans tell Trump this means he has to resign, not telling him that he has to be convicted in the Senate too.
Some people still argue that economic uncertainty and Trump's populism were main drivers of the 2016 result, but Trump has broken virtually every promise on that front and kept all the nativist ones and yet his support among his core has remained consistent. Hmm. My take is that Trump's populism was mostly a sophisticated way to give the media a "legitimate" angle to cover what was, in fact, a hatemongering campaign in an unusually pure form, and one the media was desperate to have because both sides. (Trump's an idiot but he does know how the media works, clearly.) This study confirms that yes, it was reactionary social attitudes all along that got him enough votes to win by a technicality. Not saying that nobody voted for Trump because they thought he'd be better on the economy–no doubt most of the people who did thought that–but the detail about how Clinton won white working class who feared for their finances kind of puts a pin in it. The detail about how these folks oppose college funding surprised me–both of my grandfathers were working-class high school-educated whites and revered going to college above all else–but it shows just how much mopiness and a lack of feeling special is what drove Trumpism. Of course, these people will pay most savagely for it.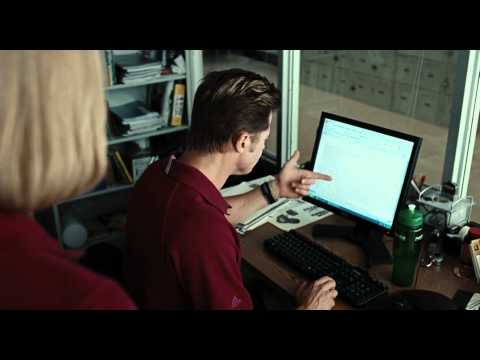 My wife and I were having a discussion on dumb characters in fiction a few days ago, brought on by our mutual love for Brad Pitt's lovable dope from Burn After Reading. I actually think it's incredibly difficult to write a great dumb character. Most of the time this is done it's an average-to-smart person just limiting their own intelligence, which produces an unconvincing result. The real key IMO is creating a character that is unaware of their limitations, who thinks that they're average or even smart, someone to whom the idea of participating in a political intrigue wouldn't seem utterly absurd. My other personal favorites in this respect are Beavis and Butt-head, which is such smart dumb comedy that it fooled a huge number of people into confusing the intelligence of its characters for the intelligence of the content.
This was entirely predictable. Indeed, over the past decade we've seen plenty of signs that Republicans cannot be our partners in maintaining a democracy, from voter suppression to the dynamiting of norms to the backing of a wholly unfit individual to be president. I've seen lots of verbiage out there to the effect that this is a moment of clarity for Republicans but it really isn't, it's a moment of clarity for Democrats. I don't expect it to be the final one, but when this finally does dawn on them, there are really only two options: either create a blueprint for returning to power with the intent of ruthlessly destroying the conservative movement, or start planning for the creation of a new democratic polity that doesn't include them (i.e. a breakup of the United States). The latter promises to be awful: complicated, expensive and messy, but it's almost impossible for me to imagine the former being conducted by a party that has long been built on cooperation and bipartisanship at nearly any cost. (I don't really think that simply winning back control over the government is an ultimate fix either, though that is the short-term strategy: it does nothing to fix the ultimate problem, which is the Republican Party, which would likely win back a chamber or two of Congress during the next Dem president's tenure and escalate the obstruction and norm-breaking tactics it previously employed.) Again, this is some ways off. But I don't see any real alternative, and if anyone has any bright ideas, I'm open to them.
Read more on Republicans Are Unable To Be Partners In A Democracy…
My earlier post was a bit of a final fuck you to a man who I've long pegged as a self-righteous narcissist, James Comey. Obviously the news that Trump was looking for reasons for the past week to fire Comey puts it in a different light. I think some of the shrieking overestimates the level to which Comey could be trusted to bring through the investigation into Trump and Russia and I'm not inclined to give him the benefit of any doubt–recall his behavior over Hillary was all about being able to preserve his good Republican card–but ultimately the firing was really not about Comey himself. This must be acknowledged. Whether it was Trumpian panic generally or over something specific we will find out soon enough.
Comey's been fired. I can't imagine anyone's going to be too broken up for his sake. Obviously in retrospect Obama's biggest mistake, and almost certainly the last time a Democrat puts a Republican in charge of anything meaningful. (If he didn't want a liberal running the FBI, why not name fresh-out-of-a-job Ben Nelson? He was just as qualified.) That Comey's final act was bumbling testimony related to EMAILZGATE is sort of perfect.