Lev is a software developer and political observer/sometime activist in the East Bay region of California, with a great interest in the game of politics and many areas of policy. He started a personal blog in 2006 and loves the form for its author/reader interaction.
Author archive: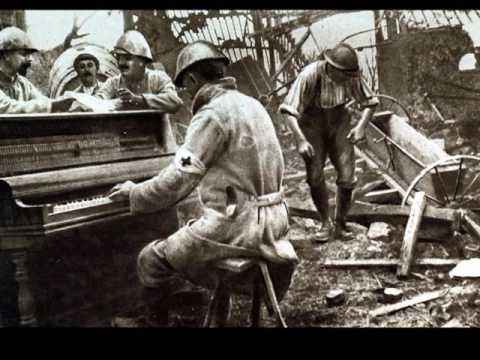 I want to write a 2016 postmortem as much as you want to read one–getting punched in the groin by Manny Pacquiao would be less painful. But probably the best possible lesson to take from it is that Democratic politicians should be very hesitant to surmise on what voters will find disqualifying about a Republican candidate. I could name half a dozen elections off the top of my head that were winnable but that weren't won because the Democrat in the race simply assumed that the Republican was too extreme/too unpalatable/too unprepared to win, and focused entirely around hitting the candidate with negative ads accentuating this. Admittedly sometimes it has worked! Harry Reid pulled it off in 2010. Terry McAuliffe essentially did it as well when he ran for Virginia governor in 2013. But it didn't work for Creigh Deeds in 2009 for the same office, who ran against a guy who favored Old Testament marriage and later was convicted of bribery. It didn't work for Bruce Braley in 2014 running for the Senate in Iowa, who had a different situation in some ways from Reid's but also plenty of similarities–and he got beaten by an insane Bircher. (Not for nothing, but why didn't Harkin go for one more term and then retire in a presidential year? He's not even that old by Senate standards.) This pre-election TNR piece wound up being on the money: Democrats fielded some poor Senate candidates who relied too much on Trump disqualifying himself and wreaking downballot havoc, which is a double-bankshot that they really should have known better than to try. This really does seem to be a comfort zone/cultural thing: Democrats want to rely on the weaknesses of the Republican Party to an absurdly high degree, instead of relying on their own strengths. What baffles me is why anyone would choose it when better alternatives are on offer–Reid had no choice given how bad his polling was, but the others? It's weak, passive strategy.
Read more on Democratic Politicians Aren't Very Good Judges Of What Disqualifies A Republican Candidate…
I'm not apocalyptic by inclination. Every age has had all sorts of fears about the future and most of those have wound up being unfounded. And, also, a lot of the time it's the stuff that happens with no warning–stuff that you can't worry about–that causes the most trouble. Still, climate change is not an "easy fix" sort of situation, and its related side effects are going to be massive, and I do think that Syria is going to be just the first chapter of a continuing story:
Even the most conservative Democrats are going to to all out against Ryan/Trump Medicare privatization. Recall that Trump actually did a little worse than Romney among Seniors according to exit polls. Didn't win them by a huge margin. Losing a lot of them really could dynamite Republican support–recall that the last time the GOP went after their benefits, Democrats won the House the next year.
More than any U.S. politician's platform, Trump's agenda on the economy resembles those of populist leaders abroad. In particular, the policies he has proposed are very similar to those of Dilma Rousseff, the former president of Brazil who was ousted from office in August.
Ben Carson running the Department of Housing and Urban Development is obviously an embarrassment. We can take as read that he lacks the grounding in issues and the management experience to handle the job, and is being picked solely because HUD is a place that has* to have a member of a minority running it. But the ultimate outcome is going to be with a secretary who doesn't understand the job, it's going to be run by staff with the guy nominally in charge hazily aware of departmental business and not particularly able to do much.
I think this Chris Cillizza piece is pretty astute generally, but I do think something needs to be said about this:
The idea of the media as the intermediary between Trump and the public — reporting on and analyzing his proposals, contextualizing his statements, fact-checking him (and the Democratic politicians opposing him) — is totally lost on him.  The media is to be judged solely on whether or not they, collectively, are being nice to the president.
Despite Hillary Clinton's loss, I'm not really hearing much chatter about how North Carolina was one of the brighter spots for Democrats this election. But it was! Here's why:
Democrat Roy Cooper is almost certainly going to be the state's next governor.
Mark Schmitt has a piece for Democrats on Trump that is worth reading in full. Here are some key points:
At other moments, though, Democrats realise that Trump has no fixed ideology or purpose other than bluffing his way through his biggest and most daring fraud ever. He did say "infrastructure"; he did say he would fix "inner cities" (places where "you get shot walking to the store"); he and his daughter Ivanka mentioned paid family leave. Perhaps these are opportunities. Maybe he's as easily nudged in the direction of such progressive policy goals as he is towards the adamantine conservatism and racism reflected in his first three high-level nominations.