Lev is a software developer and political observer/sometime activist in the East Bay region of California, with a great interest in the game of politics and many areas of policy. He started a personal blog in 2006 and loves the form for its author/reader interaction.
Author archive:
At least the healthcare process has shown us (again, but more than before) what an amoral and aggressive liar Mike Pence is. I remember thinking at one point that Trump/Pence was sort of an odd couple, but increasingly they seem to be essentially the same person with a few superficial differences in style and what not. There's the aggressive disregard for truth, but that's just one part of the kaleidoscope of relativism and self-righteousness that drives both men. Admittedly, it comes from different places (Pence is the prototypical "God Knows I'm Good" Christian, Trump just has a God Complex), but the effect is no different. Pence is able to hide his ignorance about human beings and the world in general in the protective blanket of ideology, which a lot of people (not just conservatives) think is some mark of intelligence rather than a way to simplify the world for the dim and/or frightened, but he's just as much of an alienated, sheltered weirdo as Trump is.
A brief message to the anti-anti-Trump left:
I suspect I agree with you more than not on the question of whether American military power is a good thing or not (I'd say it's been a mixed bag post-WWII but post-Cold War, largely "not"). But you do realize that the destruction of America's international reputation, its close alliances and its diplomatic posture isn't going to automatically make the military-industrial complex go away, right? Most likely it's going to mean not doing dumb things like bombing Libya anymore, and instead doing more dumb things like helping the Saudis bomb Yemen, right? You see that there's a difference here between the two types of dumb things?
Really, the only way you can make sense of the attitude the press has toward John McCain is to see him as a cult leader and them as brainwashed drones. It's beyond any logical, fact-based attitude, it's faith, and fanatical faith at that. Empirical observations that undercut that faith only make followers double down on it. Times when the leader fails to live up to his own standards are rationalized away. Maybe in their deepest, darkest souls they have some private doubt, but they'd never say it because Manson David Koresh John McCain offers this beautiful, mindboggling vision that if the world would only just listen, could fix everything. Besides, the humiliation of being someone who got it all wrong mounts every time something goes wrong. It becomes a pride thing, eventually. People die out of pride all the time.
Not a ton of surprises, though Mississippi and Missouri are interesting to see in the middle. They could be off, or it could explain why Republicans have been having such a tough time finding a competitor for Claire McCaskill (h/t Goddard).
Let me ask you a question: can you imagine a convalescing John McCain risking his health to return to Washington if it weren't to hurt the signature accomplishment of the guy who beat him to become president? Yeah, me either. Sort of the punchline to this: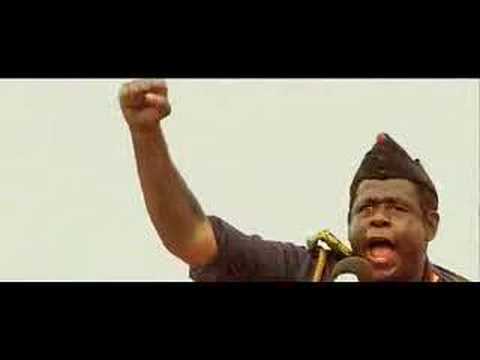 I happen to have rewatched this movie recently, remembering basically liking it when I saw it in 2007 or so, recalling some of the plot points but not all that much. I'm pleased to say that it's a really great movie that you should seek out if you didn't get around to seeing it. Basically, the movie positions itself to be something of a white savior movie but winds up being an anti-white savior movie, in which the white guy comes to Africa to set it aright through his amazing medical skills and essentially fucks everything up, gets people killed and only earns his undeserved escape thanks to the graciousness of a Ugandan doctor played by David Oyelowo, a character who is at least twenty times as good a person as he is. It's a brilliantly elegant Trojan horse of a movie.
It's been six months and Trump has yet to slip and say the word "fuck" in an official context as POTUS, which is longer than I thought he'd last. Probably just about the only way he's exceeded my expectations.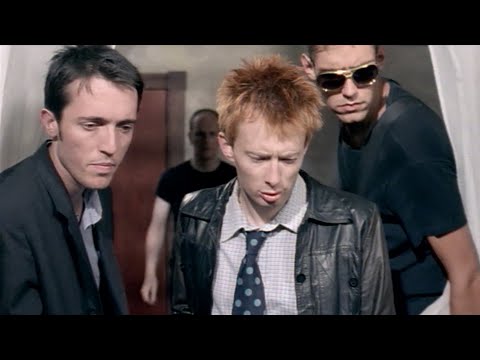 This is something that bears repeating:
In the end, it was two conservatives – Sens. Mike Lee of Utah and Jerry Moran of Kansas – who became the third and fourth senators to come out against the Senate's Better Care Reconciliation Act. Yet conservatives are still placing the blame on moderate senators, who were uncomfortable with how the bill would have phased out Medicaid expansion and enacted deeper underlying cuts to the program.
I'm not really going to be all that sad if Republicans cut Dean Heller loose over this, but the real problem here was that the Republican Party promised people a unicorn for seven years. Blaming a small number of "moderates" for not creating the unicorn is silly. Everybody in the GOP promised the same unicorn, but guess what, there was never going to be a unicorn, so…