Lev is a software developer and political observer/sometime activist in the East Bay region of California, with a great interest in the game of politics and many areas of policy. He started a personal blog in 2006 and loves the form for its author/reader interaction.
Author archive:
…and they'll get it, in a distressingly literal way, as TrumpCare's effect on coverage will wind up looking exactly like a crater after an explosion:
Much of these are Trump voters, of course. The election of Trump may well be the greatest ever act of self-harm in the history of America.
Read more on Well, They Did Want A Grenade Thrown In The System……
@JayCostTWS Ryan is neither good at policy nor good at politics. He has lovely, blue eyes though.

— Josh Barro (@jbarro) March 8, 2017
I will admit that it is a surprise to me to see the usual right-wing agitators under Obama going against Ryan and Trump on healthcare. I figured they'd unite without a problem but, of course, nobody would donate anything to Heritage Action if they just stepped in line. Unlike, say, the Kochtopus, the ideological component to Heritage Action is secondary to CUCKSERVATIVES!!!!! Don't know if it'll be enough to kill the bill, but if this dynamic continues the Carter-Trump analogy may not be so far off.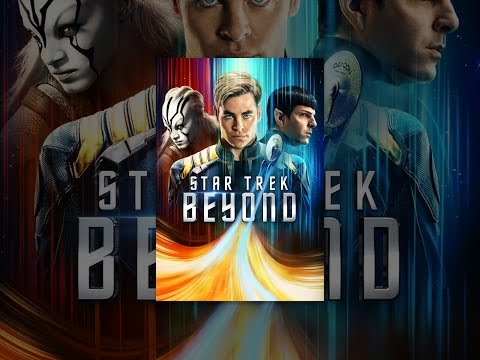 So I happened to rewatch Star Trek Beyond and found a few things that stuck out to me this time. The much greater focus on the team is a major shift from the two Abrams films, which were more in line with the Next Generation films in that they each focused on the same two characters and ignored the rest of the ensemble most of the time. (Ironically, the original series's movies were much more ensemble-focused, even though the show was pretty strongly focused on the two leads.) It's right that Kirk and Spock have the strongest emotional throughlines, and it's smart that they mirror each other, but everybody does contribute, and the ensemble is in some sense the theme of the movie. While everybody at first was like, "The guy who directed some The Fast And The Furious movies is going to fix Star Trek?!" those films do revolve around teamwork, diversity and fun, which are not terrible things to have associated with Star Trek (and were not especially in evidence in the prior Abrams movies). In any event Justin Lin's background is more varied than that (including Community among other things) and he actually likes Star Trek. What a concept.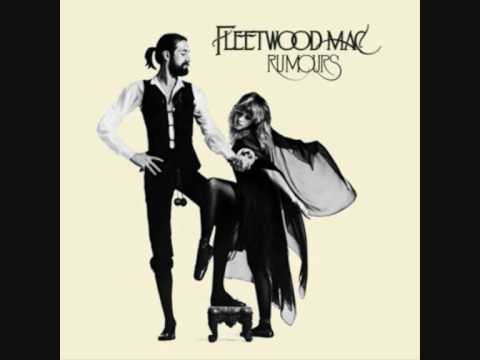 As I've said, I don't think discussion of a breakup of the United States should be taboo, though I am rather ambivalent about that outcome coming to pass. This strikes me as an unsatisfactory answer to the problem, in no small part because I don't think the "blue state" concept is necessarily the right one for viewing these concepts. State lines don't often reflect political divides. Chop off everything west of I-95 in Virginia and the state becomes a Democratic stronghold. North Carolina is similar. OTOH, the Central Valley of California is culturally closer to Idaho than it is to San Francisco or LA (at least it is in terms of eligible voters). And I can't really countenance throwing Southern minorities to the wolves in the way that the article would do (though in all fairness, between Trump and Sessions, that is where they are). This conversation should proceed in a slightly different way, maybe something like this:
I have to admit, reading about Afghanistan depresses me. As far as Bush Administration-initiated wars in the Middle East go, it was reasonably justified in terms of drawing a line from the Taliban to the terrorists who did 9/11. But that doesn't mean it was smart, or that a few retaliatory bombings and then getting out wouldn't have been the better plan, as now we essentially have to do what the Soviet Union and the British (twice!) among others tried and failed to do: build the Afghani state. We're kidding ourselves if we think that the task there is anything other than this. Sure, generals can phrase it in terms of having to stop the terrorists in Afghanistan, but that task boils down to creating an Afghani state strong enough to deal with them, which means actually building an Afghani state, which is like creating a perpetual motion machine or any other theoretical thing that's never existed. It's just not going to ever, ever, ever happen. We've done sixteen years of trying with little to show for it, and that's nothing compared to the centuries during which foreign cultures tried to impose a modern state structure onto Afghanistan and failed. For better or worse, it's a feudal, agrarian, clannish territory with no real centralized authority, has been for ages, and it takes the arrogance of a bloated empire (or several) to think that they have the solution for this. Which, of course, we don't.
Hello Republicans,
I wish I could say otherwise, but I'm afraid to say that there's really no way you can afford not to vote for the new American Health Care Act. The bill is a humanitarian travesty that would deprive millions of hard-won health care and further enrich the wealthy, but I assume these are features and not bugs to you, so let's table that. To those of you uncomfortable with voting for it, just remember this: there is literally nothing your party can fuck up that won't be rapidly forgotten. Nothing. So don't be so frightened! You might as well vote for the AHCA knowing full well that it will fuck up American healthcare. The political consequences of this will likely be short-term and may be more manageable than you think. The long run consequences will be much worse, but as your sometimes bugaboo Keynes said, in the long run, we're all dead (admittedly, an uncomfortably poignant term to use now, but nevertheless).
Read more on An Open Letter To Republican Members Of Congress…
I'm already getting really damn tired of writing about Donald Trump because it's basically the same story all the time. There's just nothing new there! In spite of what dimmer pundits may say, Trump has not become different at all in the past month and a half, he's the same spoiled rich boy who was insulated his entire life from every consequence of his actions by wealth, celebrity, male privilege, etc. Whether the matter at hand is stiffing a contractor for services rendered or an errant pussy grab, he never had even the most basic of accountability mechanisms to deal with, not even public shareholders. He's never had to develop an ethic of accountability and he never will. You might think someone could explain to him that as president his words carry a weight that they never did as a private citizen and that they may have consequences, but it's plainly obvious he doesn't have that someone around him, and it probably wouldn't matter if he did. Fundamentally, leadership is not possible without accountability even if Trump were actually inclined to lead, and that's not at all clear. Not really sure just how many different versions of this basic post I can write over the next four (?) years, but we'll certainly find out.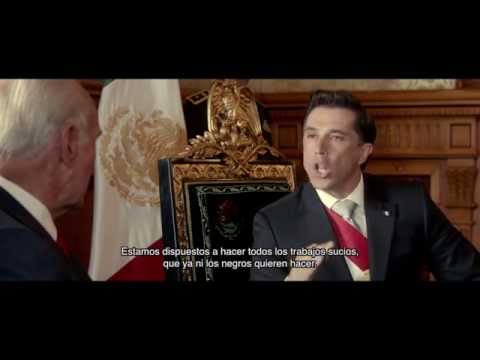 I probably spend more time reading and thinking about Mexican politics than most white Americans, which is to say, I spend a nonzero quantity of time on it. (Incidentally, I'm excited to visit the country in September for the first time in over a decade. Last time I went you didn't even need a passport to get in.) The irony of Trump's election being so premised on antipathy to Mexico is that America under Trump already resembles Mexico way more than has been the case in quite a long time: pseudopopulism that doesn't deliver, bitter class warfare coupled with huge income inequality, and malignant but inept political leadership are all standard features of Mexican politics and culture. So to this end, I'll recommend the tragicomic Mexican film The Perfect Dictatorship in hopes that it will inspire us all to think on this subject. It begins with a state governor being caught on tape accepting a bribe, then enlisting the country's top media consultants to reframe his image, and it goes from there. It's thinly veiled fiction in the manner of Z, which is also one to watch if you haven't yet. Anyway, happy weekend.
Read more on Netflix Recommendation: La Dictadura Perfecta (a/k/a The Perfect Dictatorship)…