Lev is a software developer and political observer/sometime activist in the East Bay region of California, with a great interest in the game of politics and many areas of policy. He started a personal blog in 2006 and loves the form for its author/reader interaction.
Author archive:
It's probably not the worst thing in the world that the public thinks of "the First Amendment" as a broad, society-wide protection of the speech of jerks and assholes, even though strictly speaking it is no such thing. But we need to remember this sometimes. There's no clause of the actual First Amendment giving people the right to say crazy shit with no consequences, and there's no clause entitling those people to a television program or radio show or speaking venue, and to actually put it that way lays bare just how ridiculous this line of argument is. But it seems like you can't throw a rock on the internet now without running into a piece by a liberally-inclined person defending Milo Yiannopoulis's right to give a speech on the UC Berkeley campus, and I think a point needs to be made here. Or two. First off, it's both wrong and politically stupid for protesters to halt the speech by force. It plays into what low-rent pukes like this guy want: high-profile conflict and the frisson of danger. Be smart, people.
Read more on Should Liberals Violently Disrupt Bigots? No. Should They Offer Them A Platform? Also No….
I'd like to make a note about anti-Americanism with a broader point. I've been to 16 countries in my life. Most Americans never visit a foreign country, and I think many of them are afraid to–they may think that foreigners just can't wait to start lecturing Americans on all the things they're doing wrong, and make them feel stupid. I've personally never encountered this. Probably the most extreme it got was when a Brazilian woman in a hotel lobby asked where I was from, and made what could be most aggressively described as a mildly sour face when I responded. This was during the interregnum after Trump's election win but while Obama was still in office. I shrugged and that was it, and we went about our business. And this is compounded many times over by people I've encountered who were total Americaphiles, super-happy to see me and eager to ask learn about the US. I'm sure that a lot of foreign people I've encountered have issues with American foreign policy and dislike aspects of our country, but frankly I think most of them realize that when it comes to foreign policy in particular, it's largely lobbyists and an elite bipartisan war clique that makes those decisions, and not the American people in any sort of meaningful way. They do tend to know more about American politics than we do about theirs.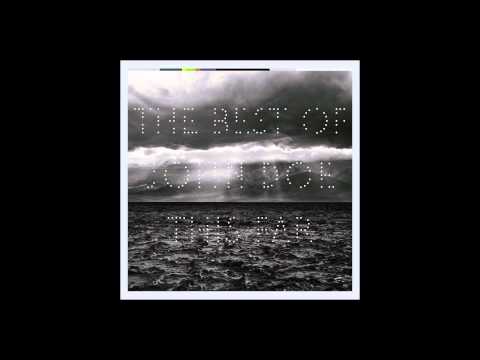 The capital of the resistance:
As President Trump threatens to strip federal funding from so-called "sanctuary cities," defiant Democrats in Sacramento are doubling down on policies to protect immigrants at risk of deportation — bills that many say would turn California into a sanctuary state.
Allowing religious institutions to engage in partisan political activity would obviously be a boon to evangelical megachurches, though I wonder how big of one: most of these institutions aggressively push the line anyway in my personal experience, and most of the people who go to them already vote GOP. I suspect that, in the short and medium term, the greater advantage would be to the large and growing backlash to the religious right and, by extension, to Christianity itself. The rapidly diminishing footprint of religion in American society is likely to be one of the major drivers of conservative destruction in the future IMO, and this is only likely to hasten it. (The end of mass home ownership, not quite as often discussed, is likely to be another. Also, if nobody can afford a down payment for a big suburban house, they're also not going to go to a big suburban megachurch.)
Well, this is hilariously mortifying, but at least he didn't try to turn it into "all history month" or anything.
It's sad in this day and age that there's any drama over how a California Democrat votes on the nomination of Jefferson Beauregard Sessions, but there sort of was. At least it's over now. Dianne Feinstein has decided, after solemn deliberation, not to support a proven bigot to enforce the law. Perhaps all those calls and stories about her voting for every Trump nominee got to her.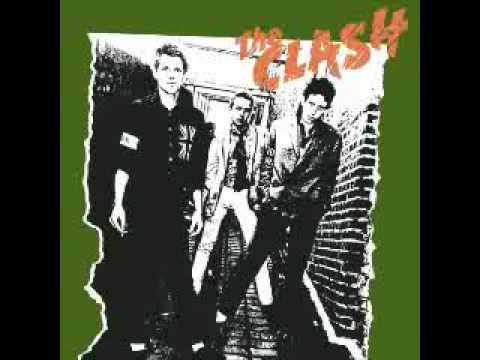 Before last week, there was a reasonable defense against the accusation that Steve Bannon was personally an anti-Semite (as opposed to someone who merely trafficked in such things as a publisher) that basically ran like this: the main evidence for the proposition is that his ex-wife said "he doesn't like Jews" in a divorce proceeding. Obviously, that's pretty bad. But as a rule, horrible accusations said during divorce proceedings–particularly bitter ones where children or significant amounts of money are involved–have to be taken with a grain of salt, because there are strong incentives to exaggerate and even lie outright. Minor incidents can become major ones due to motivated reasoning and due to divorce lawyers trying to build the strongest possible case for their clients. I'd never say to discount such things but divorce proceedings are heightened, bitter, high-stakes affairs, and the awesome rationalizing powers of humanity cannot be denied. And that was the only piece of real evidence against Bannon. Plus, the dude loved Seinfeld!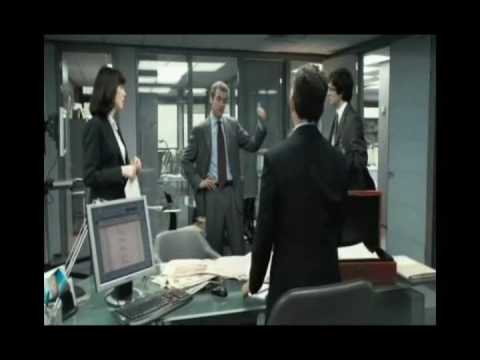 I'm not a particularly huge fan of Theresa May, the current UK Prime Minister, for a number of reasons. That being said, she has the thankless job of negotiating the UK's exit from the EU, which is to say that her job is to shred the extremely favorable current arrangement her country has with the EU and figure out a new one in an environment where the remaining EU states have the ability and will to make the new deal as unfavorable to Britain as possible. Stupid as it is, it is the job she signed on for and it's not going to be easy, so finding any possible source of leverage is going to be essential. Unfortunately, the one significant source of leverage seems to be throwing in with Team Trump and securing a UK-US trade deal right off the bat. And the corollary of that is that May is destined to become a Trump dignity wraith for as long as they're both in office. Case in point: May was informed of the Trump de facto Muslim travel ban in advance. You can certainly argue that May's hands are tied thanks to Brexit, that she desperately needs a deal from these folks, that she holds none of the cards, that speaking out publicly would hurt her country even more than it already will be, that as someone with Trump's ear a private word might carry more weight. This may all be true. But the humiliation for May has merely begun: given that pertinent US cabinet departments reportedly figured out what was happening with the ban when it was happening, you have to wonder why May got this info in advance. We know how Trump treats people that he has leverage over. Was it done to implicate her or to force her silence on the issue? As a favor for being one of the few world leaders able to stomach being in the same room as Trump, or to embarrass her right after her literal embrace of him? Who knows. It's not playing well for her is all I'm saying. As much as the Trump/Bannon geopolitical vision necessitates a US-UK trade deal as part of their vision to break up the EU, the UK needs it much more, and until it's ratified she's going to have to squirm to avoid being pinned down on every horrible thing Trump says and does, no doubt earning unflattering comparisons to Tony Blair in his courting of George W. Bush all the way. Admittedly, May has the excuse that she's trying to secure a real benefit for her country, while Blair had no reason to do what he did. Regardless, it's going to be excruciatingly hilarious, beginning with that upcoming state visit.