Lev is a software developer and political observer/sometime activist in the East Bay region of California, with a great interest in the game of politics and many areas of policy. He started a personal blog in 2006 and loves the form for its author/reader interaction.
Author archive: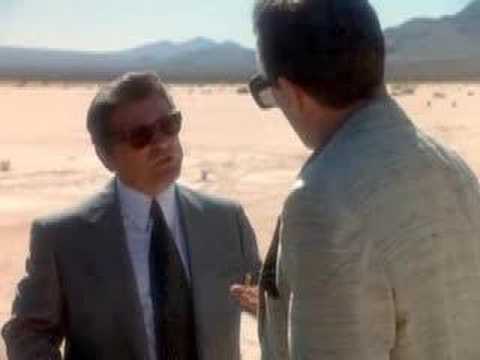 I get that New York and California aren't "real America" because they feature large minority populations and large numbers of liberal whites. But this seems like such pathetic coping strategery to me. Why stop by dropping those two states out of the popular vote totals? Surely Vermont's and Oregon's white hippies also don't count. Why not limit the total just to Oklahoma, Alabama and Nebraska? Conversely, if you leave out the South, Clinton wins in a landslide. Is the argument that they're not actual states? Who's this supposed to convince? And go ahead, fantasize us gone if you want, but just who is going to get you your food and iPhones and all the rest?
Read more on A Chronic Inability To Face Uncomfortable Facts…
I'd like to think that Schumer is playing a clever game here to try to wedge apart top Republicans, but to me it feels very much like the usual Democratic thing of backing off broad, national themes for the midterms and letting the red state Democrats set the pace again. Admittedly, this failed badly in 2010 and 2016 (and also in 2002), while the alternative worked pretty damn well in 2006 (and 1998). It's almost as though Democrats don't believe any of their message can play in difficult territory, and so they just outsource the whole thing to bland centrists (who, going by recent history, don't seem to actually have any idea of how to hold onto their seats) and just count on Republicans to have Todd Akin moments and destroy themselves. Admittedly, I don't think a Democrat running in West Virginia is going to win by running on strong support for abortion rights. But a campaign centering on opposing corruption and double-dealing and on protecting the safety net should be pretty popular everywhere, no? And obstructing Barack Obama seemed to work out alright for Obama-state Republicans like Marco Rubio and Susan Collins, right?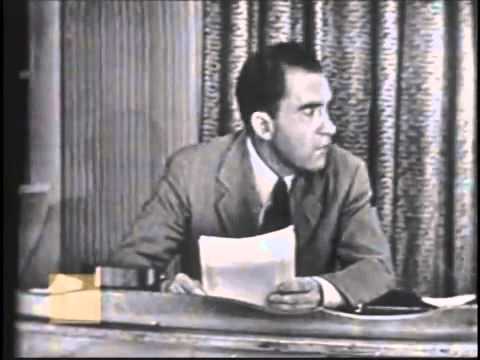 So there are a million counterfactuals you can run on the 2016 election. What if Jill Stein had made an eleventh hour Clinton endorsement? What if Sanders had won the nomination? And so on. But I was thinking about one recently that might actually have changed the course in a positive direction: What if Clinton had given a high-profile, Checkers-style speech in which she explained the email issue, denied any wrongdoing, and defied critics to put up or shut up?
The current president is wrong. Democrats absolutely need to make Russian interference into a political football, though they need to do it right. They need to make it into one so hot, so dangerous, and ultimately so damaging to the GOP that it tarnishes the Trumpresidency and the party's overall image too. Here's why:
Chait's right: Michael Flynn is definitely the biggest personnel fiasco from the Trump Administration. Senate Democrats have expressed a willingness to filibuster the waiver for James Mattis's nomination as Defense Secretary because he's not been a civilian for long enough–if I were setting strategy, I'd try to exchange letting Mattis through for losing Flynn. It's not like Mattis is great! He sucks too. But by far the lesser of two evils, and in a less evil-creating role.
Trump has talked often enough about trying to find a solution to Israel-Palestine (mainly in the context of "making a huge deal") that I think he may actually be honest about wanting it. It's not like there's a huge constituency for it within the Republican Party, aside from perhaps the Sununu family, so there's no gain to saying it insincerely. And, frankly, if such a deal ever happens, it's going to be a Republican president who makes it happen because only Nixon could go to China, if you catch my drift: a Democrat is just going to have a harder time bulldozing the vested interests keeping it from happening, not the least of which is rightist Israeli domestic politics. Having said that, no Palestinian is going to trust the United States as an honest broker when this is the Ambassador they have to deal with. Just not going to happen.
A lot of people have been donating to media outlets and I think that's great. I have done the same, though one thing I haven't done is donated/subscribed to any of the major mainstream media outlets. I do understand the logic of why people would pay for a digital New York Times subscription but I think it's faulty. Partly because it feels like rewarding unbelievably bad behavior, but also partly because (and I could be very, very wrong about this) I don't think the Times or the somewhat more critical Washington Post or any of the other "big boys" are really in serious danger from the incoming president. Trump and the MSM have a mutual need for each other–Trump's primary purpose in life is to get paid attention to and these outlets will pay attention to him–and while Trump will no doubt bitch about his coverage at times, Trump's character is fundamentally oriented toward trying to earn the respect of those sorts of elites, and in wrestling terms, if Trump sees himself as a face then he'll need a heel. The former doesn't actually want to kill the latter, it's for show. Need I recall the outcome of his promise to "drain the swamp" of elites so far? He doesn't want to kill them, he wants to join them. And even if the media is more critical and searching than I think they're going to be, it's not going to be 100% negative. I don't really think it could be given their institutional setup. The greater danger is that they're too nice to him, frankly, and I don't want to run the risk of underwriting that. The only outlet of that sort that I've donated to is The Guardian, which has (unlike the American MSM) been pretty accurate in seeing Trump throughout this whole thing, has a real point of view, and in my experience has a strong reach among left-of-center Americans and particularly young people as a digital platform. I'd definitely recommend donating the annual $69 to keep it going.
Read more on The Moneys And Where To Send Them: Media Edition…