Lev is a software developer and political observer/sometime activist in the East Bay region of California, with a great interest in the game of politics and many areas of policy. He started a personal blog in 2006 and loves the form for its author/reader interaction.
Author archive:
Josh Marshall is worth reading on the Senate Republicans. It may well wind up that Steve Bannon boosts Democrats' chances in the short term by opening a second front in primarying establishment Republicans, but some of these cretins are going to actually win, and it doesn't take too many scalps to gain fear and power in Washington. The Tea Party didn't have to actually defeat very many moderate-ish Republicans in primaries in order to dominate the party (honestly, aside from poor old Mike Castle, I can't really think of any other examples). Just taking out one or two colorless Republicans in low-turnout primaries could completely shift the status quo, maybe leading to the collapse of the Madisonian system. Ultimately, you just need enough people who refuse to fund the federal government and don't care about the political outcomes of that choice to create immediate chaos–indeed, many safe Republicans may feel they have nothing to lose, particularly if Trump is a widely-despised one-termer.
Read more on The Republic Will Survive Trump. Not So Sure It'll Last Much Longer Than That Though….
I'd heard Bari Weiss was problematic, but this is ridiculous. Give Harvey Weinstein the Bill O'Reilly treatment? You mean hide him away for a few months until things blow over? What? Is the lust to bothsides so strong that it has to be indulged preemptively? The parties are simply not the same, and at this point understanding of this should be a fundamental barrier to entry to opining in the mainstream media.
The New York Times main feed has massively increased the amount of op-ed columns in it. Sorry, but it's going to take more than that to get me to read another Bret Stephens column.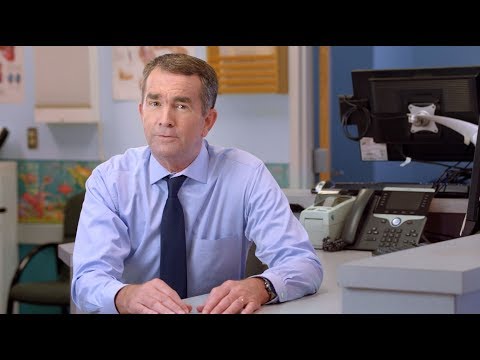 He's going to lose this race:
This is weak and just plain awful, something forgotten entirely the moment it ends. If Northam does win it will mean he couldn't ever lose no matter how bad a campaign he ran. You'd think that the 2016 elections would have thrown an existential shock into Democratic Party professionals, but no, it's the same exact game over and over again. Passionless technocratic centrism is seemingly the only thing they know how to package and sell, damn the public which seems to have little demand for the product.
Gun control isn't going to happen with all sides getting in a room and hammering out a deal, Schumer and Pelosi smiling and shaking hands with Trump and Wayne LaPierre. I mean, it will, but not just because of another mass shooting (or several) leading to talks and cooler heads prevailing. The only real way it happens is if gun nuts and the NRA are too afraid to oppose it, and the only way that happens is as the result of a successful campaign that threatens their power and influence. The Clinton/Obama pragmatism worked well in healthcare, when you had a bunch of stakeholders that could be reasoned with and appealed to based on the bottom line. The NRA isn't like that. They're ideologues to the fullest extent. The real way to think of this is that the NRA is the Borg (at least before they were ruined in Star Trek: Voyager). There is no deal to be made with them, no status quo that they'll settle with. Theirs is an unrestrained, maximalist vision and they will accept nothing less. (Admittedly, the Borg are driven by a cold and brutal logic and the NRA are driven by white-hot emotion, but no analogy is perfect). They will never stop until the country resembles the Wild West of their imaginations.
Always interesting how it's so imperative that Americans be unified after another preventable mass shooting. To what end? To feel sad together? I'm not sad, I'm angry. People who want to stop pointless deaths due to gun violence should be angry. Seeing these sorts of deaths fatalistically as though they were the result of cancer or a natural disaster is wrong, and despite how it's presented this is anything but an apolitical response. There's never going to be unity behind gun control. Seriously pursuing it, in fact, would create serious disunity. Some of the people calling for unity understand this very well, others do not and are merely appealing to tired myths that nobody believes anymore. It's pretty easy to figure out which is which.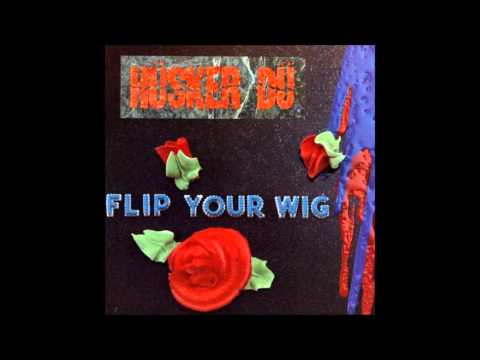 Trump was smart to fire Price over the planes, and honestly he should dismiss Pruitt and Shulkin too. It's too dicey to give your own base–motivated as it is in no small part by resentment–a reason to resent you, and this is top resentment fodder. I doubt that he will because liberals hate Pruitt so much. Trump doesn't give a shit about principle or justice, he's more a "make an example" type of guy, and the example has been made. The funny thing is that he probably thinks this will be the end of it…
So Saudi Arabia let its women drive. Good for them. But the perspective on this is bizarre. Saudi Arabia is currently the only Muslim nation that does not let women drive. Seriously. That this is treated as some great benificence bestowed upon the fair sex is laughable. They are literally the last reactionary outlier on this. The press angle on it has been positive when this really should be treated as an embarrassment that something so obviously impractical was kept alive so long just because of dogma.