Lev is a software developer and political observer/sometime activist in the East Bay region of California, with a great interest in the game of politics and many areas of policy. He started a personal blog in 2006 and loves the form for its author/reader interaction.
Author archive:
I think the possibility of some sort of breakup of the United States is a lot higher than people think (which is not to say very likely or even necessarily more likely than not). No, I'm not talking about the California secession movement, which is dumb, Russian-backed (which is so unsurprising it's almost surprising), poorly conceived and won't work. I've never met a California nationalist and I've lived here over three decades. I don't believe they really exist in any sort of numbers. But the fact that 33% of the state says they support it is interesting. And perhaps more would favor ditching the current constitution and adopting self-governing regions a la Switzerland (or Belgium), with a national government handling a few things like trade, defense, foreign relations, etc. Obviously that 33% number could be simply measuring revulsion at Trump. But that revulsion isn't going to go away, and it could be a sign of something.
Excellent piece from WaPo on how the current administration prefers slanted media coverage on what it does (to the point of nudging it along via non-comments) so that it can attack the coverage as biased, even lying about not being called for comment. It's both scary and stupid, in the usual Trumpian fashion: the base will just love it, but by not commenting on stories, they're losing their chance to influence how that information gets presented, and the emphasis of the story is all-important. (Too soon to bring up Mrs. Clinton's emails?) Attacking press coverage is part of politics, but it needs to be done strategically, with a goal in mind. Just doing it every day will make the public tune out the attacks, or potentially allow even defensible actions that draw media criticism to be damaging if the denials sound like the same-old. As, perhaps, they already do.
Gotta love this:
And so Trump's staff essentially outsources the job of circulating pro-Trump alternative facts to the right-wing media in order to dissuade the president from doing it himself and thereby tarnishing his brand. The president is therefore not only the subject but also the object of his own staff's propaganda campaign.
My only question is: do these staffers really think this is going to help in the long run? It seems like the ultimate sacrifice of the long-term for the short-term. Conditioning Trump to sublimate apocalyptic responses to criticism, legitimate or otherwise*, by seeking out positive hackery seems almost certain to eliminate even the smallest hopes that he'll be anything but a disaster. Admittedly, I don't have any better ideas.
At least the naifs over in the Berkeley administration will have an easy out now from having to reschedule that talk. Sheesh.
Indeed, it's hard not to imagine that Trump believes that the portions of the presidency that are for show, the meetings with CEOs and the Oval Office photos with foreign leaders and the press conferences, are the essential core of the job. Not, for example, carefully reading briefing papers in order to figure out what tough questions to ask those who are briefing him, or dealing with the details of policy choices.
Of course he thinks that. That's what they show of the presidency on television.
www.youtube.com/watch?v=eD52OlkKfNs">that gives
Bill Maher is not an asset to liberalism, leftism or any other sort of progressive point of view. I won't deny having enjoyed watching him tear apart the occasional far-right apparatchik over the years purely as entertainment, but essentially his act is a version of Sorkinism that gives liberals warm, tingly feelings but accomplishes nothing. Ultimately, getting yelled at by a loud, angry liberal may cause momentary discomfort for an Ann Coulter or a Dinesh D'Souza, but in the long run it merely burnishes their credibility with conservatives. And his various expressions of sexism and religious bigotry do more to set back our vision of society than to move it forward. The notion that young Milo will be destroyed by this–as opposed to keeping his 15 minutes going with the added attention from appearing on a conflict-oriented show–is to misunderstand the situation entirely.
Also, I actually disagree with Loomis here. I don't think Republicans will get rid of Trump when he becomes an electoral millstone to them, for the same reason they didn't do it to Dubya after he did: they're the daddy party and getting rid of daddy will make the children confused and angry. No matter what Trump does, 70-75% of Republicans will approve of him, as they did of Bush. If Democrats were somehow stuck with a genuinely unstable president I don't think the base would put up too much of a fuss to get rid of him (or her – this is a hypothetical) if the next in line were of the same party. But this is the GOP couldn't get its act together to oppose Trump in the primaries, wasted peoples' time exploring options to dump Trump despite clearly not having the will to do it, and then winced throughout the general election but did nothing. The contrast with 52 years earlier, when party elites took one for the team when the nutcases nominated an extremist (though, admittedly, a rather more stable one) speaks volumes about their party's desecration. But regardless, can you imagine Mitch McConnell going on FOX News to try to sell the dickwads with truck nuts on why Donald Trump has to be impeached? I can't. They do not want to tell the Trump-loving base something it does not want to hear, ever. So impeachment is out, the 25th Amendment is out, and I don't think Trump would resign under any circumstances (though I'm not 100% sure he won't just say no to re-election if the numbers are terrible). Obviously, there are less…official means of removal, but frankly I don't see anyone in their upper ranks with the guts to become the new Lavrenty Beria. Paul Ryan and his P90X moves? Please.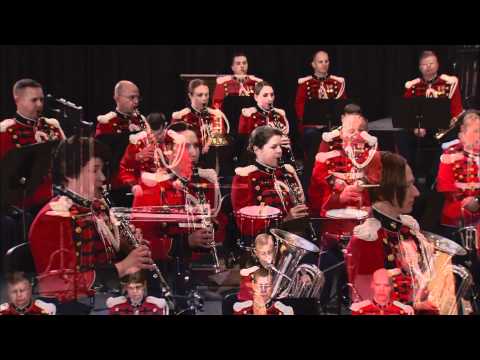 Now is the time for liberals to indulge in a little vulgar patriotism. Democratic elites really should start upping the patriotic rhetoric as a cudgel against Trump. You don't want to go full force into it now, just subtly let a little creep in. But after Republicans refuse to open a real investigation into Trump's Russia ties, this could be one of those instances where liberals can have their cake and eat it too with this stuff. Having a Republican president compromised by a foreign power–indeed, by a historically antagonistic power–is a pretty novel situation and I don't think Republicans would be able to handle such attacks well. At a minimum, it'll piss them off and distract them from the horrible work they'd otherwise do. It wouldn't even be questioning Trump's patriotism because it's already in question. Just emphasizing that fact could be very politically beneficial.