Lev is a software developer and political observer/sometime activist in the East Bay region of California, with a great interest in the game of politics and many areas of policy. He started a personal blog in 2006 and loves the form for its author/reader interaction.
Author archive:
I get why a lot of people thought Theresa May was a competent politician, superficially speaking. It's the same reason why (in memory of Roger Moore) a lot of people thought The Spy Who Loved Me was one of the best Bond films, which it isn't. It's okay, but it just came at exactly the right time, hitting all the requisite points after a lot of bleh. May cut exactly the opposite profile of David Cameron (i.e. an all-style, little-substance press-hound) right after he imploded, so I can understand why people thought the opposite approach would get the opposite results. But having a different style doesn't automatically mean that you're competent. Still highly improbable that Corbyn wins, but these days you never know.
Look, on some level whining about the one positive in an overwhelmingly terrible poll for Trump is sort of like Nixon being angry at only winning 49 states, but I'm doing it anyway. I feel like 2/3 of the nation seeing Trump as a strong person is likely correlated with why he won, but it really shows the limitations of a country that generally speaking more or less openly despises the arts, humanities and social sciences in that Americans often really do not understand how human beings work. Trump isn't a strong person. His resistance to criticism and resilience in the face of setbacks aren't the result of strong character, they're the result of defense mechanisms that mask a shockingly huge mass of insecurity. This isn't difficult to grasp from, say, his obsession with his electoral college win and inauguration crowd sizes, for starters. He's not even very good at disguising this, as some people are at least in public. I thought all this was obvious with Dubya, who was admittedly at least a lot more stable than Trump. It's amazing that it's so far out there but hasn't registered with the public, to such an extent that one has to wonder if the public is even capable of grasping even the most basic (i.e. oversimplified) concepts of psychology going back to Freud, aside from a half understanding of the Oedipal complex perhaps. Do they really not see a weak man obsessed with being seen as strong? Are their perceptive skills incapable of moving past the superficial? I truly cannot grasp it.
My unverifiable theory about US involvement in the Middle East (a.k.a. the Global War on Terror) is that, at it's core, it's mainly a product by Baby Boomers for other Baby Boomers who want their own WWII-style conflict so as to measure up to their parents. Virtually all of the initial sales job–particularly for the Iraq War–emphasized this angle, full of inappropriate war analogies from "Axis of Evil" to "Islamofascism," as well as the endless comparisons of Hussein to Hitler and all that. Circumstantially, you could also add in that the 1990s were when the WWII generation finally were eclipsed as the power generation and Republican foreign policy went from Brent Scowcroft to Bill Kristol and Democratic foreign policy went from Warren Christopher to Madeleine Albright (admittedly not exactly a typical Boomer but ultimately a hawk little different from Kristol and the lower ranks became Sam Powers and Susan Rices, etc.). In this view, 9/11 was less a cause than an excuse to finally abandon a peacetime footing. And obviously, the media helped a bit along the way, blowing "Black Hawk Down" from a misconceived but fairly limited blunder to the worstest decision of a commander in chief of all time, but sending thousands to their deaths after 9/11 meant that Dubya was a national hero for years.
Read more on Eventually We Will Depart The Middle East, Having Left Behind A Shameful Legacy Of Failure And Death…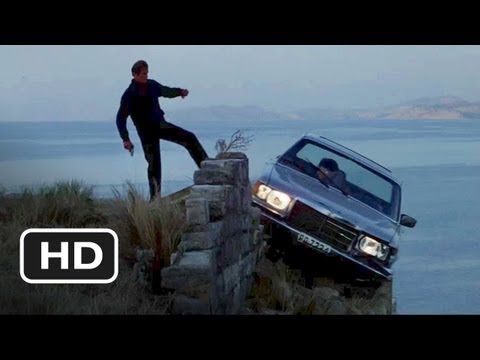 Kind of amazing that we went so long without a single fatality among actors who played James Bond. Unfortunately, it couldn't last forever. Moore was far from the worst James Bond–he had a coherent take on the character, which not all of the actors who played him can say–though it didn't help that most of his movies ranged from bad to merely average without much he could do to fix them. But Live And Let Die and For Your Eyes Only are both quite good series entries, and I particularly enjoy the latter. It's one of the series' periodic back-to-basics entries after going much too far, in this case after the utterly indefensible Moonraker, and while plotwise it doesn't veer too far from the sorts of stories the series was doing at the time, there are some surprising and fantastic moments that elevate it (not to mention one of the more formidable female characters the film series ever created).
If you're like me, you're probably tired of hearing comparisons of Donald Trump to Russian President Vladimir Putin. Aside from some similarities in worldview, Putin's understanding of and experience with government, as well as his understanding of power, make him quite unlike the former reality television host. Still, I do believe in being part of the solution when I can, so here I go. People, if you want to compare Trump to Russian autocrats, there are some additional, and better, choices:
Read more on Six Russian Autocrats That Resemble Donald Trump More Than Vladimir Putin…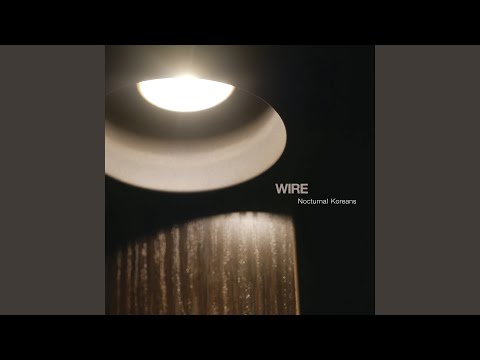 I have no problem with impeaching Trump (provided that Dems win the House in 2018, not a sure thing at all) knowing full well he can't be convicted in the Senate. He has already done things that are precedent as impeachable offenses and it's not like wasting a few months on impeachment proceedings takes attention away from useful things. Still, this is not a substitute for strategy, and even if Dems manage the federal trifecta by 2021 (and take back most statehouses too), I'm still not really sure what happens "next." One assumes a bit more regulation and social spending, sure. Perhaps some voting rights measures too. But actual legislation aside, if history is any guide, Republicans will raise holy hell again in a very recognizable way, perform a quick rebrand to convince people that Trump was never a thing, and grab a chamber of Congress at the first midterm. At which point they're going to burn it all down. If their brand is so tarnished (or if Democrats are able to write new maps that gerrymander the other way) that they can't win one back, I think paramilitary stuff starts happening. The basic problem is that the Madisonian Constitution is essentially dead without anyone really wanting to say so–you can say Mitch McConnell hacked it but in an alternate universe where Bill Frist runs for another term in 2006 and remains in charge of the GOP Senate caucus in 2009, I don't think things turn out all that differently. McConnell put it in the crass party/ideology first terms that the GOP understands so well but ultimately GOPers under Clinton and Dems under Dubya both significantly escalated the obstruction status quo. McConnell escalated it by a factor of a hundred thousand, sure, and gave it a sleazy intellectual underpinning, but now Democrats are escalating it a bit more, which I can't really fault them for because unilateral disarmament is for suckers. But eventually this escalation leads to one side not being able to supply the votes for a must-pass bill and shit will blow up. I doubt Democrats do this because they actually give a damn about people, but you never know! Most likely it's when President Booker can't make a deal with Senate Majority Leader Ted Cruz in 2023. (Also true: John Boehner was a bombthrowing Gingrich intimate in the 1990s and was a voice of reason in the 2010s. It's hardly impossible that Cruz is positioned more to the reasonable center of the GOP by then. Fun prospect!) Barack Obama was right to see that renewed bipartisanship to some degree is essential to making the government work, but the impossibility of that bipartisanship given polarization was something he never could deal with, since the only real conclusions are ones that it's safe to say he would reject out of hand.
Democrats regain the House in 2018, vote to impeach Trump.
Republicans tell Trump this means he has to resign, not telling him that he has to be convicted in the Senate too.