Lev is a software developer and political observer/sometime activist in the East Bay region of California, with a great interest in the game of politics and many areas of policy. He started a personal blog in 2006 and loves the form for its author/reader interaction.
Author archive:
This TNR article got me thinking. On the one hand, it's probably a good idea for Democrats to talk up Obama's legacy as a restrained, realist foreign policy president. That's largely how the media portrayed him, after all, and it's a good idea for the same reason that Republicans tie all their ideas to Reagan. On the other hand, just like a lot of those Reagan associations, it's not really true at all. The president who backed infinite Saudi bombing of Yemen was not really a dove or any sort of foreign policy idealist really, and the only real peace-y element to his foreign policy was nonproliferation. He himself badly damaged that by changing Libya's regime. (That Trump will finish it off altogether soon by wrecking the Iran nuclear deal is not his fault, though it is poignant.) Mostly he just did whatever got more critics off his back, unless it was something that could be a tentpole legacy item. Usually, doing the hawkish thing got more critics off his back. On occasion, it was the dovish thing, as it was with Syria. Given how fumbling and flat-footed he was when the hardliners came back with a vengeance after the emergence of ISIS, I suspect he thought that Iraq had discredited them for good, but this could be wrong. It would explain a lot, though.
It's interesting that Lindsey Graham is the frontperson for the POS healthcare bill Republicans try to jam through. Honestly, it's hard for me to think of another time old Butters actually was at the forefront of a domestic policy initiative. I do think he signed onto a climate change bill in the early Obama days that he dropped literally the day after FOX News attacked him. So I'm not sure to count that. But Lindsey Graham is the person who appears on all the Sunday shows and tells us we need to adopt a maximally aggressive policy toward X and then shrugs off any conceivable criticisms about what the outcomes of that would be. Sometimes the host of the program asks him a follow-up question he can't answer, often they make him look like an idiot by giving him just a little bit of rope, but they always have him back. In a sane nation, his beliefs would make him a crank who is treated extremely skeptically by the press and by other members of his party. In our nation, this gives him endlessly positive media coverage and this odd "venerated statesman" image, even if his base fundamentally hates him. I don't get it. He has some "bipartisan" aura even though he was a Clinton impeachment manager, after all. I guess he voted for Sotomayor…
I think this is largely a fair critique of Coates, but let's be honest, the "white working class can't be that bad" meme boils down to "white people can't be that horrible." It is interesting that elite white pundits and journalists have fallen victim to this a lot, probably for many reasons. Overcompensation, for one. But ultimately this sort of thinking ends with putting two traitors who killed many thousands of U.S. soldiers on a goddamn U.S. coin. We've done this before is all I'm saying.
Dem Northam struggling in the Virginia gubernatorial race. No doubt Bernie gets blamed if he gags it away, but they don't have the power at this point.
I don't really care that much that John Judis is going back on his emerging Democratic majority thesis (again), but what is weird is the odd, bad faith argumentation he's using to rebut it. I mean, he's going with the 2014 midterm exit polls of Asian voters instead of the 2016 ones? Acting as though Marco Rubio's win among Hispanics is poignant even though it's Florida that is the outlier there, particularly with its older Cuban population? And the anecdata about assimilation is perhaps worth something but who can say how much? You go to Western Pennsylvania and there's no shortage of indicators of white "hyphenates" around–lots of people who still connect with their Croatian or Czech or Polish heritage in a direct way, perhaps indicating that whiteness isn't the universally undifferentiated mass it's said to be by some (including Judis!). Sure, that's an anecdote, but really with anecdata one is as good as another.
I finally, recently got around to watching Rogue One: A Star Wars Story and I was actually kind of stunned by how bad it was. My basic reaction to The Force Awakens was, "Well, the movie didn't get me to feel anything, let alone think anything*, but it was skillfully enough done and fun enough, I get why people like it." My reaction to Rogue One was, "What is this shit?" Or perhaps, what isn't it: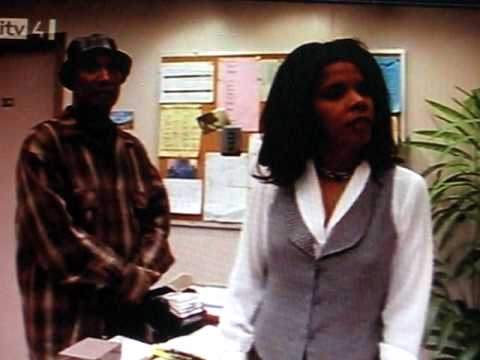 To a large degree, rich, elite white liberals really are the problem. Not all of them, of course. I mean, you have your Patton Oswalts and the like. But in general, "solidarity" is not really a concept you see them putting into practice. This Harvard professor just reminds me of Larry Sanders, obviously one of the best examples of the type:
This is a pretty good response to the moronic Mark Lilla book and the not idiotic Ta-Naheisi Coates piece on Trump.