From the monthly archives: February 2018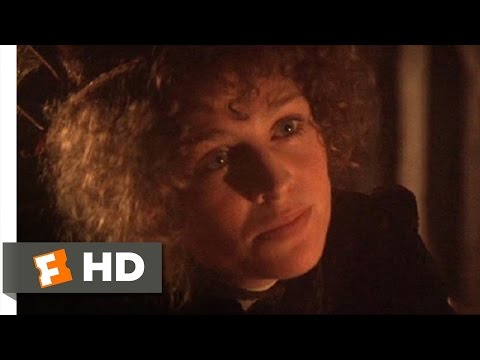 The ultimate conclusion of this logic isn't that Democrats shouldn't take a stance on guns, it's that Democrats should never take a stance on any issue. It proves too much. If you were to substitute in abortion for guns the argument would be the same. Admittedly, that was also suggested some time back, but pro-choice groups have more power in the party.
Read more on "You think small, McCabe. You think small because you're too afraid to think big."…
This strikes me as a fair take on the man and his legacy. I actually did attend one of his Crusades in my youth–not too much of a story to tell, just that it was at Candlestick Park, and that I got to go on the field. It wasn't hugely memorable or anything, I don't remember his sermon at all. It was just church, basically, but on a different night. (Also, this is neither here nor there, but Candlestick was a great stadium. I've not yet been to its replacement, which they conveniently put in one of the least picturesque and most traffic-clogged corners of the Bay Area so that Googlers could have luxury seats, and probably never will. But I digress.)
I recently read Tim Weiner's One Man Against The World. The book was published in 2015, and obviously was written before then, but it is amazing just how close the portrait Weiner draws of Nixon seems as though it's a pointed metaphor to Donald Trump. Perhaps he was just a little ahead of the curve? Admittedly, there have been a few books on Nixon at this point, and there are only so many times that you can go through the same events, but Weiner's book really goes all in on the depiction of Nixon as a paranoid narcissist who had no real belief in the rule of law and had no scruples on attacking any branch of the government that might have tried to impede him. Admittedly, not the freshest comparison, but I genuinely didn't know the story about how the Chairman of the Joint Chiefs planted a spy in the executive branch that would feed him documents–Nixon kept him, and the rest of the State and Defense bureaucracies, entirely out of the loop. Which is insane–the nation's top-ranked military officer was spying on his own civilian bosses. And, in all honesty, was not wrong to do so. The entire incident was quickly swept under the rug, but if that headline appeared tomorrow, would you really be surprised? Also, Nixon wanted to fire J. Edgar Hoover for refusing to illegally wiretap his enemies (Hoover had, by that point, begun to pivot from his earlier practices, sensing that his legacy would be tarnished by them). Admittedly, he didn't actually do it because Hoover died, while Trump did fire Comey. Still, there are all sorts of little bits in there: Nixon's desire to destroy the State Department mirrored Trump's, the wild mood swings resulting in wilder policy swings (Nixon went from wanting to nuke Hanoi to wanting to get out of Vietnam to bombing Hanoi again, etc.). Nixon even cracks about the "moderate intelligence" of his supporters. This is in a book that came out the month before Trump announced his candidacy!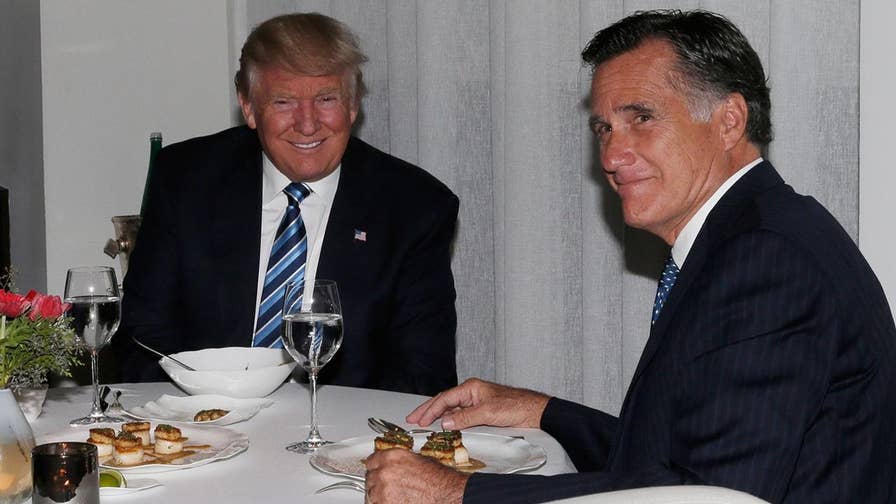 The countdown to Romney '24 has begun. For those who think I'm joking, consider this: Romney's big anti-Trump speech from nearly two years ago still dominates coverage of the man, even though he's accepted Trump's endorsement and has made it repeatedly clear he does not want to rock the boat. The institutional GOP apparently believes this, as well they should. It makes a whole lot of sense, actually. The GOP has a huge medium-term problem in that virtually all of their top prospects are fully on board with Trump and this is not going to be an asset if Trump loses in/quits before 2020. How is Marco Rubio going to go before a 2024 general election electorate having been a Trump lickspittle? Certainly, it may well be that by 2024 Trump will be as forgotten as Bush was by 2012, but I have my doubts. Bush was worse than Trump has been in much the same ways, but people ultimately hated Bush because of his ideology, competence level, and the effects of his policies. They hate Trump because of his character and just who he is. This is more likely to stick after he's gone. The emotional component of the opposition to Trump is stronger than it was to Bush, and such emotional baggage is less easy to dismiss as old business. This is why Bush has (irritatingly) bounced back in the polls. With him it was, ultimately, just business. Trump, however, won't bounce back. And this is key. Because Romney's post-2012 political identity is shaped by one fucking speech opposing Trump, he will be able to assemble a record of quietly voting for just about everything Trump supports with the occasional showboaty/symbolic dissent. He'll be on Meet The Press every week hyperventilating about the deficit, of course. See, running for the Senate this late isn't any indicator of a long future Senatorial career. He'll be dead long before he can accrue any real seniority. And the guy has only ever held or shown interest in executive positions, his suicide mission/name building run against Ted Kennedy in 1994 notwithstanding. But in the Trump era he can become a "respectable" Republican figure who will talk a big game and do nothing, and because of how he's seen he may well be able to avoid the Trump taint that is going to be a major problem for the Republicans after Trump and Pence depart the scene, not out of innocence but out of distraction. Given that he's already effectively abandoned any serious #NeverTrump bona fides, is there any other plausible motivation for his doing this? (It is possible, as I suggested before, that he truly does hate spending time with his own family. Best I can do.)
I was in Taipei some time ago and just happened upon this:
I will admit that it gave me a brief flash of happiness–much as I think Obama blew it, it was nice when this family was the image we put forward to the world–and it made me think that there isn't going to be a photo of Melania Trump like that. Having had some more time to think, I actually think she's my favorite First Lady ever because nobody cares about what she does. She doesn't put herself out there, doesn't even pretend that she even likes Donny anymore. There's none of this Mother of the Country shit that hacks like Halperin eat up. I hope she does divorce him, but honestly, if she kills off the dumbest, most anachronistic institution in American politics, then that's great! That makes her the best one ever! The only good thing to come out of these dark years, quite possibly. Also a good (secondary) argument for Cory Booker's (bachelor) candidacy, though admittedly, in pure politics terms, the symbolism of a Laura Bush type spouse for the next Dem candidate are self-evident.
Here's a thought experiment: what would the Democrats' dream (not DREAM) immigration bill be? Let's assume that they had a filibuster-proof majority with no Manchin squishes and the federal trifecta, a Supreme Court that wouldn't knock down parts of it just because, etc.
Donald Trump is unfit to be president. He remains in the post because of Republican politicians' refusal to take action to remove him, and this refusal is due to their constituents' approval/love of Trump. At first it appeared that there was some willingness of Republicans to investigate Trump, but that is no longer apparent. Ultimately, the only way out of this is in defeating Republicans, and anybody still selling bipartisanship as a way out of this problem is out of their minds or deliberately lying to you. That's all.
Phoenix kind of sucks, too much sprawl (though it's obvious they're trying hard to make downtown happen, and with a few more years of attention it just might), but Northern Arizona is really great. Obviously there's the Grand Canyon, which earns the name (if you've never been, go!), but there are plenty of nice towns around too, and some beautiful country to investigate. I sometimes think I could live in Flagstaff, though there are some things that would drive me crazy about it as well after a while. It's a great place to visit, though, a really cool college town with enough hipster coffee shops, excellent bars and really great restaurants to last you a week at least. Definitely recommend the "The State Bar," which is all Arizona brews and typically has pretty good live music. You've also got your Sedona and its red rocks and hippie vibes, Prescott and the whole Old West feel. Admittedly there are some pretty obvious "Trump Country" areas as well that you pass on the drive, so there is definitely a variety of things to be found there. It's not heavily populated but it's more liberal than you'd figure a congressional district spanning that much space would be. Very nice people as well.