From the monthly archives: September 2017
I think this is largely a fair critique of Coates, but let's be honest, the "white working class can't be that bad" meme boils down to "white people can't be that horrible." It is interesting that elite white pundits and journalists have fallen victim to this a lot, probably for many reasons. Overcompensation, for one. But ultimately this sort of thinking ends with putting two traitors who killed many thousands of U.S. soldiers on a goddamn U.S. coin. We've done this before is all I'm saying.
Just a thought:  I wonder how many anti-vaxxers let their kids play tackle football?
Dem Northam struggling in the Virginia gubernatorial race. No doubt Bernie gets blamed if he gags it away, but they don't have the power at this point.
I don't really care that much that John Judis is going back on his emerging Democratic majority thesis (again), but what is weird is the odd, bad faith argumentation he's using to rebut it. I mean, he's going with the 2014 midterm exit polls of Asian voters instead of the 2016 ones? Acting as though Marco Rubio's win among Hispanics is poignant even though it's Florida that is the outlier there, particularly with its older Cuban population? And the anecdata about assimilation is perhaps worth something but who can say how much? You go to Western Pennsylvania and there's no shortage of indicators of white "hyphenates" around–lots of people who still connect with their Croatian or Czech or Polish heritage in a direct way, perhaps indicating that whiteness isn't the universally undifferentiated mass it's said to be by some (including Judis!). Sure, that's an anecdote, but really with anecdata one is as good as another.
I finally, recently got around to watching Rogue One: A Star Wars Story and I was actually kind of stunned by how bad it was. My basic reaction to The Force Awakens was, "Well, the movie didn't get me to feel anything, let alone think anything*, but it was skillfully enough done and fun enough, I get why people like it." My reaction to Rogue One was, "What is this shit?" Or perhaps, what isn't it: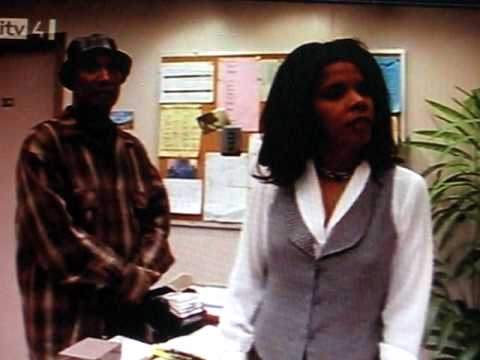 To a large degree, rich, elite white liberals really are the problem. Not all of them, of course. I mean, you have your Patton Oswalts and the like. But in general, "solidarity" is not really a concept you see them putting into practice. This Harvard professor just reminds me of Larry Sanders, obviously one of the best examples of the type:
This is a pretty good response to the moronic Mark Lilla book and the not idiotic Ta-Naheisi Coates piece on Trump.
I remember there was a time where a lot of people who had fought wars hated war. Dwight Eisenhower said as much often, but then again, he actually seemed to mean it. He could have escalated with the USSR over the Hungary crackdown and over China over Quemoy and Matsu, but he didn't. He didn't try to implement the "rollback" doctrine that he promised, thankfully betraying the wingnuts. And he even cut defense spending to lower the deficit. Which is not to say more of him than he deserves–the farewell speech he gave that precedes every antiwar documentary strikes me as a monument to hypocrisy more than anything–but the basic fact is that if he had wanted war, he could have had it. He didn't want it. And while it's very far from the truth that anybody who lived through WWII was turned into a dove by the experience–this is a group that includes Curtis LeMay as well as the architects of Vietnam, of course, and mostly the same people decided to fight another war five years after WWII ended–but quite a lot of people who had fought it came to the conclusion that war was not at all a good thing. Many of them served in office in both parties afterward, and are probably why we're all alive.