From the monthly archives: August 2017
This is a pretty excellent Jonathan Bernstein article on the politics of taking down Confederate monuments. This gets to a gripe I have with the Democratic Party from the Clinton era onward, which is that it is palpably uncomfortable advancing issues that don't focus group well/don't have well over majority public support. Obviously this is a tradeoff and there's a balance to be struck between keeping activists happy and appealing to a broader electorate, but Democrats act like The Economist readers are their only audience and just expect marginal voters to always turn out and activists to always be fired up to promote stuff that doesn't get anybody's blood pumping. You'd think that 2016 would finally be the breaking point for this outmoded, inflexible model of centrist politics but I think they'll still be going until the Bernie movement finally storms the citadel and takes over the party completely.
I take umbrage at this as both a rational liberal and a persnickety nerd:
The monster HBO hit Game of Thrones has long been seen as a climate change metaphor or parable, albeit one filled with nudity and violence. After all, a major theme from the start has been the fact that the climate is about to change for the worse in a way that endangers everyone.
Um, what?  Climate change in our modern world is an ongoing event caused by human industry that we've created for the first time in human history.  It won't be cyclic.
Read more on Ok, Libtards; Sometimes You Really Are Libtards…
Forever, of course! David Duke's much more recent KKK affiliation/party registration, though, will continue to be irrelevant to that conversation.
It is not unique to religious conservatives, of course, to believe your tribe to be uniquely good and others to be uniquely bad, and that this means that you don't have to actually follow any of your own rules or principles because the other side is as bad or worse. This is, in other words, "God Knows I'm Good" syndrome, though I think it's a pretty common attitude among humans all over. Having said that, the actual texts of Christianity anticipate this problem, but a text is only as good as the person interpreting it, which is related to the influence of culture and other factors. "We're all as bad as the worst racist, therefore we should just try to treat everybody with respect" would be a pretty authoritative Christian sentiment on the subject, though not one heeded by very many American Christians…
Read more on How Long Will Robert Byrd Equal Democrats Are The Real Racists To Republicans?…
I can remember back when people excused George W. Bush's lack of experience by saying that he'd surround himself with experienced advisers. That didn't work. Some of the advisers (Cheney, Rumsfeld) were actually nutty. Colin Powell destroyed himself at the U.N. "Too-moderate" people like Paul O'Neill and Christine Todd Whitman were essentially ignored (and disposed of at the first opportunity). And so on. It didn't work because you can't adviser-away profound ignorance of policy. There are going to be smart people convincingly arguing for every course of action, the job is to be able to evaluate all that. Bush couldn't do it, so the winners were people who could best manipulate his insecurities.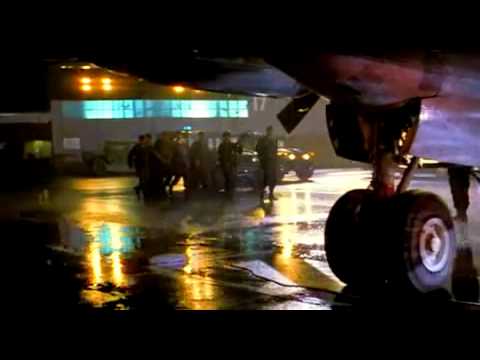 The Usual Suspects is a movie built around a big final twist. That film presents us with Kevin Spacey, whose character is invariably described as "weak" and "stupid" throughout the film, characterizations he doesn't protest and even uses himself. In addition to his physical and mental shortcomings, he spends much of the film being pushed around by other men, both physically and rhetorically. The cat-and-mouse game between Spacey and Chazz Palmintieri's federal agent seems more a David-and-Goliath struggle, in which Spacey becomes sort of an underdog, earning sympathy from the audience and even a sort of trust–he doesn't even seem capable of putting one over on wily old Chazz. Of course, he does [spoiler alert for a 22 year old movie that has already been spoiled and parodied a million times already], and it's precisely those biases and sympathies which make Spacey's carefully calculated performance work, both on Palmintieri and the audience. The essential ingredient, though, is that the character is so convincingly implied to be exactly what he appears that the rug can be pulled out from under us.
Read more on So Bad It's Good: Basic, A Con Game In Search Of A Mark…
We'll know that we've made headway on racism when a Republican presidential nominee/president utters the words, "There's nothing special about white people. Just one group among a bunch of others." And gets no meaningful pushback.
I do know that there are some decent people who remain Republicans out of some form of "We need to take our party back from the nutcases!" or some such, but at some point, folks, it's time to just accept defeat and leave:
Honestly, a random winger might be a bit harder to beat than somebody with Jeff Flake-level approval ratings, which means this might not be great news for Our Team, but why is Trump mad at Jeff Flake again? I mean, Flake voted for TrumpCare. Has he even done a single thing to stop Trump on anything? Is it that he wrote a book about what a conscience he has, that it compels him to air concerns every once in a while? Is Trump really mad that a Republican pretends to be principled and conscientious? Because, honestly, that's been their killer app for about a generation now. Worked a bunch of times.