From the monthly archives: July 2017
It is interesting that Hillary Clinton's numbers haven't bounced back at all since the end of the campaign. You would figure the lack of ads being run against her and buyer's remorse would have helped her rebound a bit, but apparently not. It says something about Clinton's complete inability–outside of her hardcore base–to engender sympathy, but that's I think more an effect than a cause. There really wasn't any ideological difference between Clinton and Obama, but the latter was so damn good at making a majority of the public feel like he was "one of them." How many times were liberals mad because Obama gave away too much to Republicans in negotiations (again!), but then he'd give a State Of The Union and the web would be full of sentiments to the effect of, damn, this guy is so well-meaning and smart! Clinton just couldn't do that. Instead she had a way of doing the opposite even when she was giving people most of what they wanted–for example, her rejecting a $15 minimum wage because her economists said $12 would be better. Who cares?! It's just a way of telling everyone working toward that goal that she's not with them, and signals to working people that she's not willing to go out on a ledge for them. It's not like they were going to be pivotal in the election or anything! (In retrospect, that may have been the moment where she actually lost the election.) Obama would let people think he was with them even if he wasn't, Clinton seemed to be obsessed with not letting people do that, for whatever reason. After a point I'm not sure what she was really fighting against with this stuff. But if the goal was to try to draw a sharp line with left-liberals to set herself apart from them, well, it worked, and they still don't much like her.
Looks like this cynical corporate synergy strategy backfired:
After Ed Sheeran was pilloried in some quarters of social media for his cameo appearance in Game of Thrones, the show's director Jeremy Podeswa has come to his defence, saying he is a "lovely performer" who "deserved to be there".
See, as much as I like to read Tom Nichols–one of the few remaining sane, non-monstrous Republicans around, seemingly–talk about how Trump is wrecking the GOP, I just can't entirely believe it. I simply don't see Trump, almost no matter what he does, doing much lasting harm to the GOP. Within fifteen minutes of when he's gone, they'll all reunite around whatever technocratic, center-left Democrat succeeds him as the Great Satan, and the media will again dutifully forget what Republicans actually stand for when a Democrat is in office and pretend that whatever nonsense Koch-funded astroturf outfit takes over means that now, they really do just oppose excessive government spending. Within a few months, virtually no Republicans will say anything negative about Trump, and he'll simply be down the same memory hole as Nixon and Dubya (who is, shockingly, nearly as favorably viewed now as Obama is).
One of the more curious assumptions Republicans seem to make about TrumpCare is that this will "get healthcare out of the way." I think this is a bizarre assumption to say the least. Given that they're advancing a policy that doesn't seem very likely to work, that they don't seem to care very much about whether it does work or not, and that will make a lot of people worse off, it seems more likely that health care will keep popping up as they have to pass "fixes" to the crises their bill creates, which will only have the effect of hardening public opinion against them on this issue (maybe in general). That their strategy seems to be outright lying about the contents of the bill leaves them vulnerable to taking the blame as things head south. There are undoubtedly some loyal Republicans who believe the many outright lies of Trump or Pence or Ryan, one assumes they'll be pretty damn mad when their insurance goes away. Doesn't mean we shouldn't try to stop it from passing! But still.
This turned out to be pretty accurate. I have no real confidence in Heller making a difference in opposing the bill–I haven't seen anything to suggest him as anything other than a party hack–but we'll see. Though I will apologize a bit for the swipe at Dianne Feinstein, who has given even me no real chance to criticize her this year. I'm really surprised!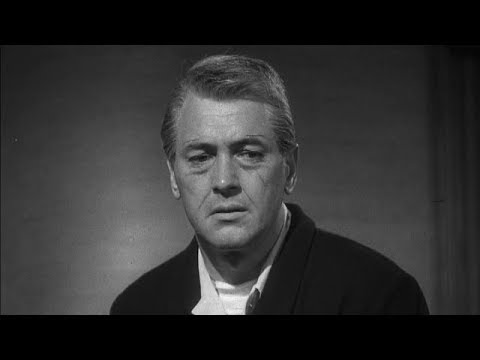 I don't think it's even possible for a person's image to flip quite so completely as Rock Hudson's did over the course of his lifetime. Hudson now is viewed as a hugely important gay icon, whose coming out of the closet and disclosure of AIDS had a huge impact on the public's perception of these things and shifted the conversation. But it only had this impact because before this, Hudson was such a huge heterosexual icon, the foremost example of male physical perfection of his era, like Clark Gable in the 1930s or Brad Pitt in the 1990s. He looked like he could defend himself if he needed to, tall and rugged, but he also had an easy charm and tenderness that made his many comedic films big hits. He had all the right stuff to make a generation of women obsess over him as a protector and a fantasy boyfriend. Still, despite this he did try to push himself as an actor and take roles outside of his usual wheelhouse: his most famous such was in Douglas Sirk's All That Heaven Allows, where he plays an introverted, working-class gardener. But the best of these films is Seconds.
It's worth noting that, among all the other stories involving them right now, the Trump/Bannon grand geopolitical strategy is in tatters. France and the Netherlands passed by the opportunity to install populist right governments this year, and Germany is very unlikely to do so either. It also can't be overstated just how much the plan to shred the EU and return to blood and soil nationalisms was dependent on hard Brexit being a success, which in turn meant putting a huge investment on Theresa May. Brilliant! If things continue as they are, within a few months she'll be replaced by a left-wing Labour government that is going to want nothing to do with Trump whatsoever, and is going to water Brexit down even more than Theresa May is going to be forced to water it down after losing her majority. (I had real doubts she would have been able to pull off the right wingers' fantasy Brexit even if she hadn't made one of the biggest mistakes in recent memory, but at this point it's definitely dead.) I suppose there's a shot (a fairly decent one, in fact) that Austria will keep their hopes alive this year, but that's pretty much it. And for a group that's often derided as fascists, that would be poignant indeed.