From the monthly archives: July 2017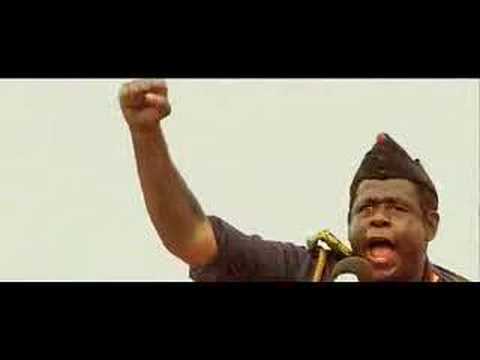 I happen to have rewatched this movie recently, remembering basically liking it when I saw it in 2007 or so, recalling some of the plot points but not all that much. I'm pleased to say that it's a really great movie that you should seek out if you didn't get around to seeing it. Basically, the movie positions itself to be something of a white savior movie but winds up being an anti-white savior movie, in which the white guy comes to Africa to set it aright through his amazing medical skills and essentially fucks everything up, gets people killed and only earns his undeserved escape thanks to the graciousness of a Ugandan doctor played by David Oyelowo, a character who is at least twenty times as good a person as he is. It's a brilliantly elegant Trojan horse of a movie.
It's been six months and Trump has yet to slip and say the word "fuck" in an official context as POTUS, which is longer than I thought he'd last. Probably just about the only way he's exceeded my expectations.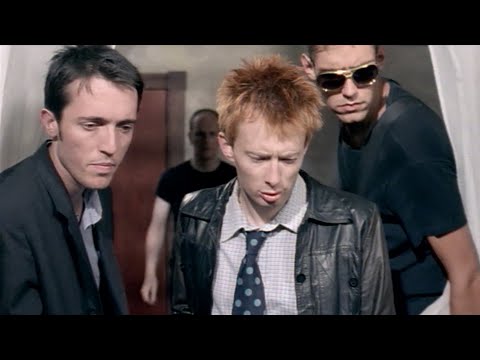 This is something that bears repeating:
In the end, it was two conservatives – Sens. Mike Lee of Utah and Jerry Moran of Kansas – who became the third and fourth senators to come out against the Senate's Better Care Reconciliation Act. Yet conservatives are still placing the blame on moderate senators, who were uncomfortable with how the bill would have phased out Medicaid expansion and enacted deeper underlying cuts to the program.
I'm not really going to be all that sad if Republicans cut Dean Heller loose over this, but the real problem here was that the Republican Party promised people a unicorn for seven years. Blaming a small number of "moderates" for not creating the unicorn is silly. Everybody in the GOP promised the same unicorn, but guess what, there was never going to be a unicorn, so…
It is interesting that Hillary Clinton's numbers haven't bounced back at all since the end of the campaign. You would figure the lack of ads being run against her and buyer's remorse would have helped her rebound a bit, but apparently not. It says something about Clinton's complete inability–outside of her hardcore base–to engender sympathy, but that's I think more an effect than a cause. There really wasn't any ideological difference between Clinton and Obama, but the latter was so damn good at making a majority of the public feel like he was "one of them." How many times were liberals mad because Obama gave away too much to Republicans in negotiations (again!), but then he'd give a State Of The Union and the web would be full of sentiments to the effect of, damn, this guy is so well-meaning and smart! Clinton just couldn't do that. Instead she had a way of doing the opposite even when she was giving people most of what they wanted–for example, her rejecting a $15 minimum wage because her economists said $12 would be better. Who cares?! It's just a way of telling everyone working toward that goal that she's not with them, and signals to working people that she's not willing to go out on a ledge for them. It's not like they were going to be pivotal in the election or anything! (In retrospect, that may have been the moment where she actually lost the election.) Obama would let people think he was with them even if he wasn't, Clinton seemed to be obsessed with not letting people do that, for whatever reason. After a point I'm not sure what she was really fighting against with this stuff. But if the goal was to try to draw a sharp line with left-liberals to set herself apart from them, well, it worked, and they still don't much like her.
Looks like this cynical corporate synergy strategy backfired:
After Ed Sheeran was pilloried in some quarters of social media for his cameo appearance in Game of Thrones, the show's director Jeremy Podeswa has come to his defence, saying he is a "lovely performer" who "deserved to be there".
See, as much as I like to read Tom Nichols–one of the few remaining sane, non-monstrous Republicans around, seemingly–talk about how Trump is wrecking the GOP, I just can't entirely believe it. I simply don't see Trump, almost no matter what he does, doing much lasting harm to the GOP. Within fifteen minutes of when he's gone, they'll all reunite around whatever technocratic, center-left Democrat succeeds him as the Great Satan, and the media will again dutifully forget what Republicans actually stand for when a Democrat is in office and pretend that whatever nonsense Koch-funded astroturf outfit takes over means that now, they really do just oppose excessive government spending. Within a few months, virtually no Republicans will say anything negative about Trump, and he'll simply be down the same memory hole as Nixon and Dubya (who is, shockingly, nearly as favorably viewed now as Obama is).
One of the more curious assumptions Republicans seem to make about TrumpCare is that this will "get healthcare out of the way." I think this is a bizarre assumption to say the least. Given that they're advancing a policy that doesn't seem very likely to work, that they don't seem to care very much about whether it does work or not, and that will make a lot of people worse off, it seems more likely that health care will keep popping up as they have to pass "fixes" to the crises their bill creates, which will only have the effect of hardening public opinion against them on this issue (maybe in general). That their strategy seems to be outright lying about the contents of the bill leaves them vulnerable to taking the blame as things head south. There are undoubtedly some loyal Republicans who believe the many outright lies of Trump or Pence or Ryan, one assumes they'll be pretty damn mad when their insurance goes away. Doesn't mean we shouldn't try to stop it from passing! But still.
This turned out to be pretty accurate. I have no real confidence in Heller making a difference in opposing the bill–I haven't seen anything to suggest him as anything other than a party hack–but we'll see. Though I will apologize a bit for the swipe at Dianne Feinstein, who has given even me no real chance to criticize her this year. I'm really surprised!