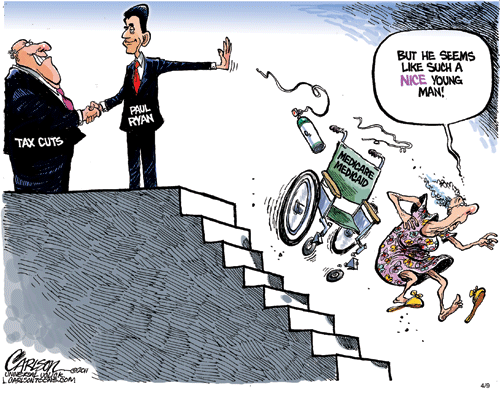 I'm from Oregon and I remember when Ron Wyden was elected to the Senate.  At the time I scratched my head and asked, "Who the fuck is this sweaty, lisping drip running for Senate?"  I remember discovering that he was a big advocate for the elderly through his entire career.  Here's Wikipedia:
While teaching gerontology [ed. note !!!] at several Oregon universities, Wyden founded the Oregon chapter of the Gray Panthers; he led that organization from 1974 to 1980. Wyden is also the former director of the Oregon Legal Services Center for Elderly, a nonprofit law service.
Fast forward to today and this fact has got to make your head explode when you ponder why he has now so cavalierly decided to sell our country's future elderly into a system that no longer guarantees coverage for their medical treatments.
[I just mentioned this on Lev's earlier post, but I thought it bore repeating.]