From the monthly archives: March 2011
Will Wilkinson looks at the evidence and says no. I'm inclined to agree. Republicans always turn out anyway–firing them up is good for the bottom line of Fox News, but not for much else. Democratic apathy was a much worse problem–a problem that looks to be less potent in 2010, thanks to overreaching Republicans.
Read more on Did The Tea Party Even Matter In The 2010 Election?…
Evidently Ed Harris is going to play John McCain in HBO's adaptation of Game Change. Why they didn't just cast this guy I'll never know:
According to my research, Michigan allows recalls of statewide officials. Considering that Rick Snyder's approval ratings are already in the Gray Davis zone, I wonder if we'll start to hear about significant momentum toward that end soon. Ordinarily I don't give any money to other states' gubernatorial races, 'cause I really don't care all that much, but I might make an exception if a credible recall effort comes about. I mean, Snyder's just on a whole other level here compared to the rest of them.
CARACAS – Capitalism may be to blame for the lack of life on the planet Mars, Venezuela's socialist President Hugo Chavez said on Tuesday.

"I have always said, heard, that it would not be strange that there had been civilization on Mars, but maybe capitalism arrived there, imperialism arrived and finished off the planet,"
Ha! I thought he must have been joking, then remembered the guy suspects the moon landing and 9/11 are imperialist propaganda.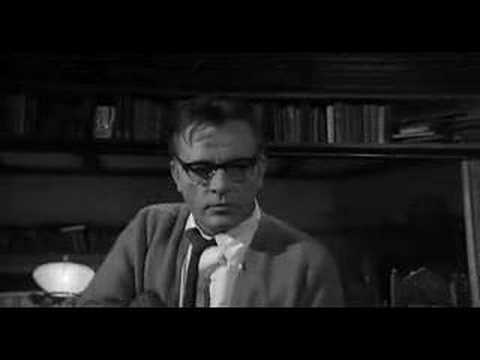 Liz Taylor died. Whatever eccentricities she might have had, she was a true legend and a bridge to an earlier time of Hollywood glamor and legend. Think I might have to bust out Who's Afraid of Virginia Woolf tonight:
Tim Pawlenty just opened his exploratory committee to run for president, which means he's in. Haley Barbour and Mitt Romney look very likely to run. Donald Trump sounds like he fancies a run, but it could just be a stunt. Newt Gingrich seems positively bipolar on the subject. Michele Bachmann sounds intrigued, but as for Sarah Palin, who knows? And as for fantasy/joke candidacies, it looks like Pizza CEO/Fancier of Holocaust Metaphors Herman Cain and Rick "Santorum" Santorum are in the game, too.
Add another one to the list:
A new Public Policy Polling survey shows that Michigan Gov. Rick Snyder (R) has fallen out of favor with his state's residents even more than Ohio Gov. John Kasich (R) and Wisconsin Gov. Scott Walker (R) have lost favor with their state's residents.